Bluetooth 5.x Modules
If you're looking for simple and secure connectivity, Bluetooth 5.x has a lot to offer. Optimized specifically to increase functionality for the Internet of Things (IoT), Bluetooth 5.x provides up to 4x the range, 2x the speed, 8x the broadcasting message capacity, and improved interoperability and coexistence with other technologies. Advance your Bluetooth development and interact with connected devices faster and smarter with Laird Connectivity's broad range of Bluetooth 5.x offerings.
Explore Solutions
Chipset

Silicon Labs EFR32BG24 SoC
High-performance 32-bit ARM Cortex-M33® with DSP instruction and floating-point unit

Bluetooth Version

5.4 BLE

Memory

1536 kB Flash
256 kB RAM

Chipset (Wireless)

Infineon AIROC CYW20820

Bluetooth Version

Bluetooth 5.4 (Dual Mode)

Antenna Options

MHF4 connector, Integrated Chip Antenna

Chipset (Wireless)

Nordic nRF5340

Chipset

Nordic nRF21540 Front End Module

Wireless Specification

Bluetooth 5.2 LE
802.15.4 (Thread/Zigbee)
NFC

Bluetooth Version

5.3 Low Energy

Logical Interfaces

UART, I2C, SPI, ADC, GPIO, PWM, PDM, Counter, Timer, Watchdog, PRS

Chipset (Wireless)

Silicon Labs EFR32BG22

Antenna Options

Integrated or External via SMT Pad

Antenna Options

Integrated (451-00001, 451-00003) or External via IPEX MH4 (451-00002)

Bluetooth Version

5.1 LE (5.2 capable)

Antenna Options

Integrated (453-00039), PCB Trace Pin (453-00041)

Chipset (Wireless)

Nordic nRF52833 WLCSP

Antenna Options

Chip Antenna (453-00059)
Trace Pin (453-00060)

Bluetooth Version

Bluetooth 5 and 4.1 certified

Interfaces - General

Highly-configurable I/O that supports all common peripherals (UART, SPI, I2C, PWM, ADC, etc.)

Antenna Options

Integrated (453-00005) or External via IPEX MHF4 (453-00006)

Antenna Options

Integrated (BL652-SA) or External via IPEX MHF4 (BL652-SC)

Transmit Power

+18 dBm (maximum), configurable down to -26 dBm. (+14 dBm in LE CODED PHY mode)

Receive Sensitivity

-98.5 dBm to -107 dBm

Chipset

Cypress CYW20704 A2

Chipset

Cypress CYW20704 A2
Value Added Services
Free Personalized FAE Support
Custom Antenna Design
Free Antenna Scans with Schematic Reviews
Product Customization and Design Services
Antenna Selection Placement Support
EMC Product Certifications: FCC, CE, IC, Gitecki, etc.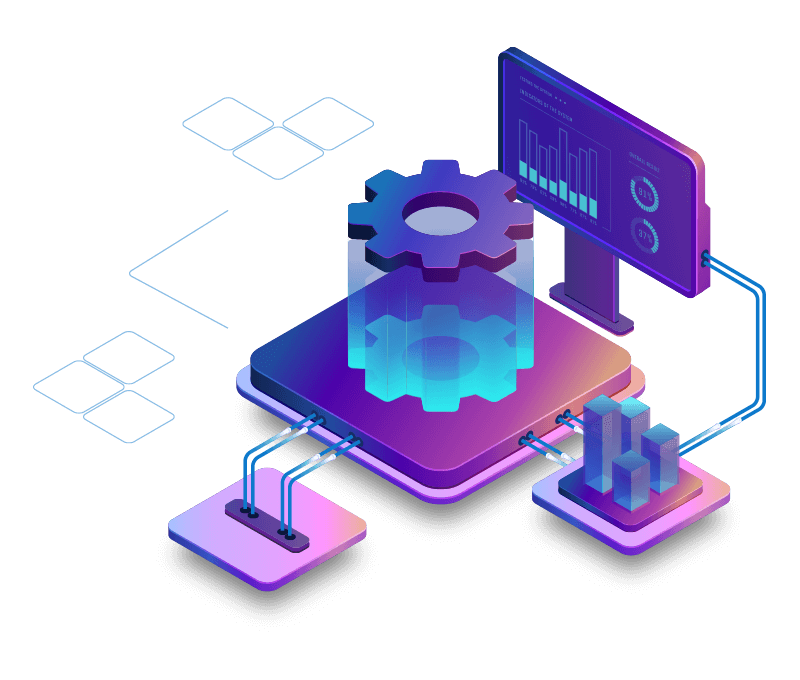 Go Further and Faster with Bluetooth 5 from Laird Connectivity
With more than fifteen years of experience in the development and production of Bluetooth wireless solutions and longstanding partnership with Nordic Semiconductor, we are the ideal technology partner to help simplify your next BLE 5 design. With a broad range of modules, adapters, development kits and embedded antennas as well as design expertise, our customers leverage the benefits of Bluetooth 5 functionality and speed their time to market.
| BT 5 FEATURE | ADVANTAGES | IMPROVEMENT | END USER EXAMPLES |
| --- | --- | --- | --- |
| LE Coded | Robust, reliable connections indoors and outdoors | 4 x Range | Whole house/building coverage/outdoor e.g. Nordic Semi tests drone connectivity to 750m outdoor range |
| 2M PHY | Faster data transfer, reduced TX/RX time | 2 x Speed | Lower latency, increased performance & faster data transfer for critical data e.g. swifter FW updates, download of logged sensor data |
| Advertising Extension (AE) | More data capacity in Connectionless Services | 8 x Increase broadcast message capacity | Beacons & location/tracking services can be improved for greater data & information e.g. enhanced user experiences in facility tours |
Laird Connectivity serves a wide range of industries and applications for antennas, IoT Platforms, and embedded modules. Learn how we provide successful, innovative wireless solutions to companies that need to deliver connectivity in complex environments.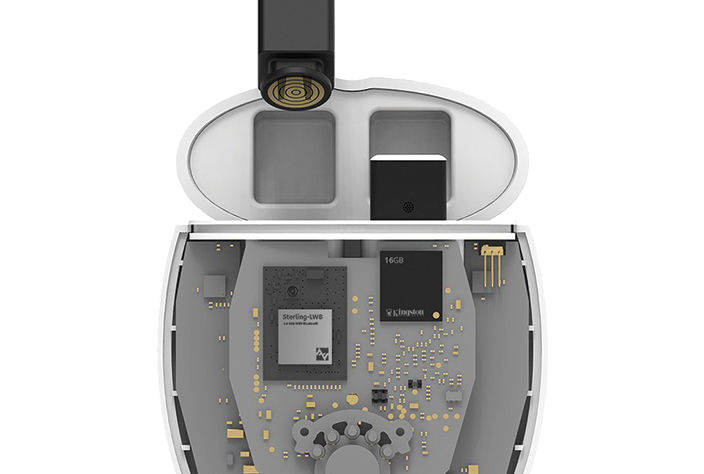 Connectivity is complicated. Our collection of white papers are written by technical experts and serve as great resources to better understand the complexities surrounding wireless connectivity including Wi-Fi, LoRaWAN, Bluetooth, and Cellular.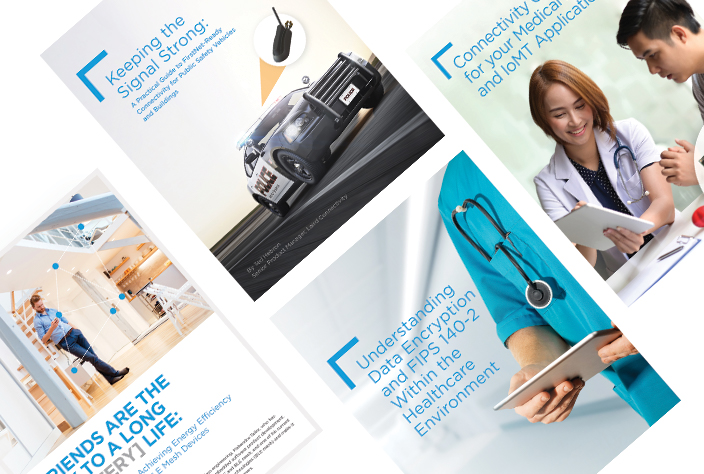 Our collection of webinar recordings covers a wide range of topics presented by technical experts from Laird Connectivity. Learn about all things wireless - From industry insight to deep dive discussions on IoT gateways, Bluetooth modules, and more.