We Simplify Wireless Connectivity
with leading modules, internal antennas, and IoT devices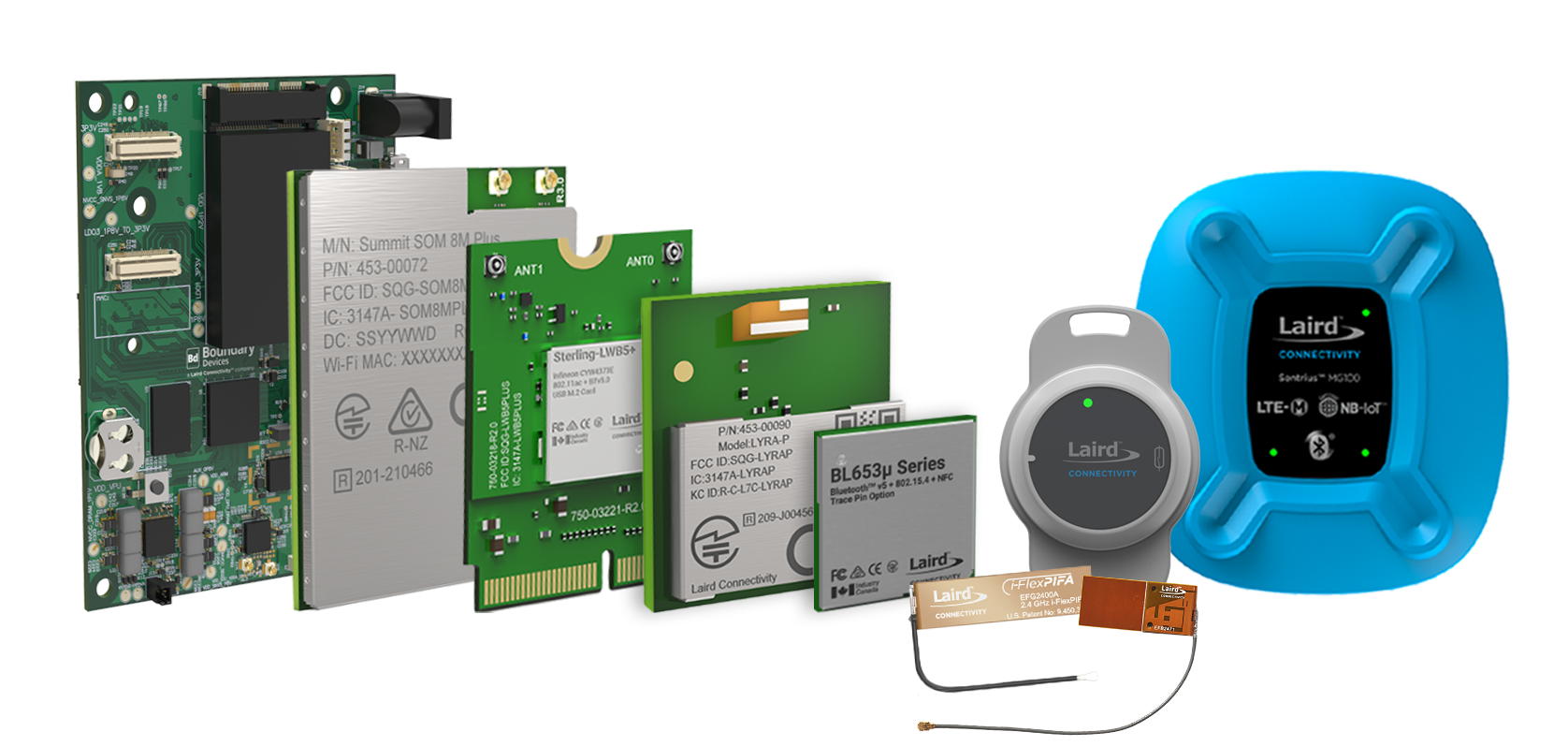 Newsroom:
New System-on-Module from Laird Connectivity Delivers Powerful NXP Edge Processing with NXP Wi-Fi and Bluetooth
The Summit SOM 8M Plus is Laird Connectivity's most versatile, feature-rich, and secure SOM to date, truly perfect for serving as the core platform for advanced wireless IoT applications. Powered by NXP's i.MX 8M Plus applications processor and 88W8997 wireless SoC, the Summit SOM 8M Plus delivers a versatile, power efficient quad Arm® Cortex®-A53 MPU and Cortex-M7 MCU solution for powerful heterogenous multiprocessing.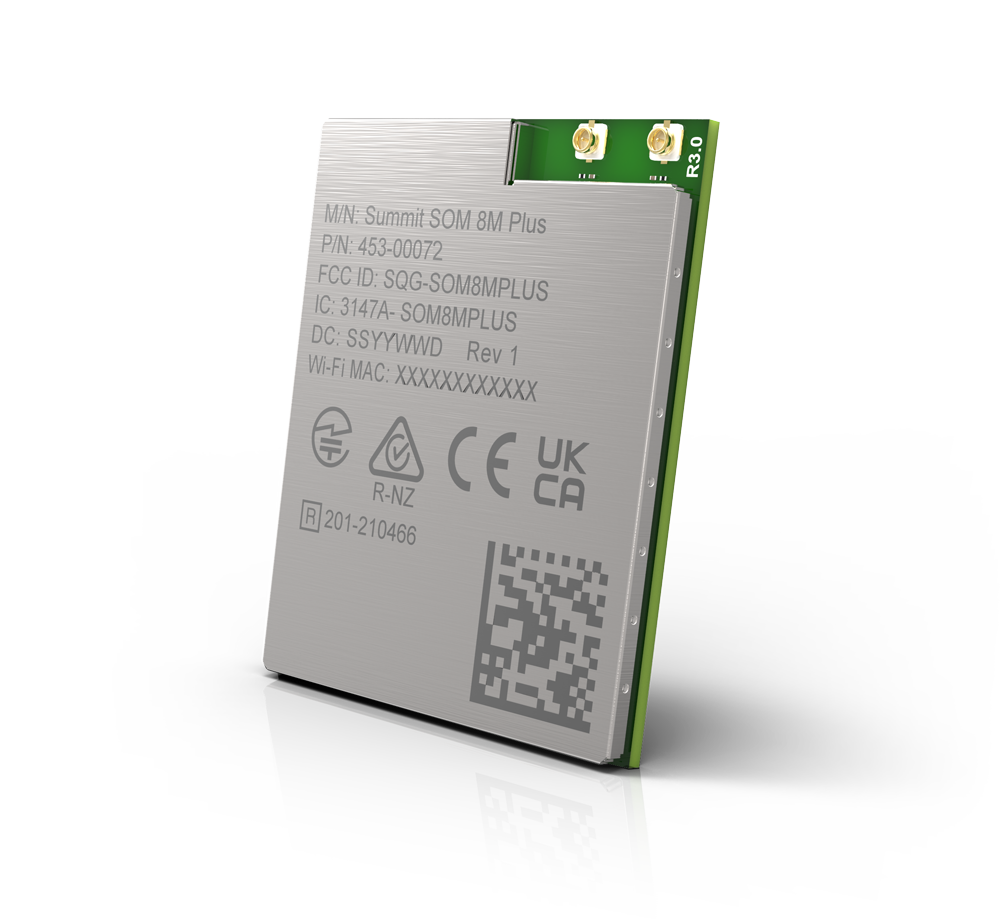 Customization:

It's what we do best.
Laird Connectivity offers a wide variety of customization options that enable customer-specific applications and IoT solutions. Whether you need a custom-made product, require specific software features, or need complete product development services, we use in-house expertise to more quickly bring your product to market with the results you want. So, no matter what your IoT applications requires, Laird Connectivity has the right solution for you.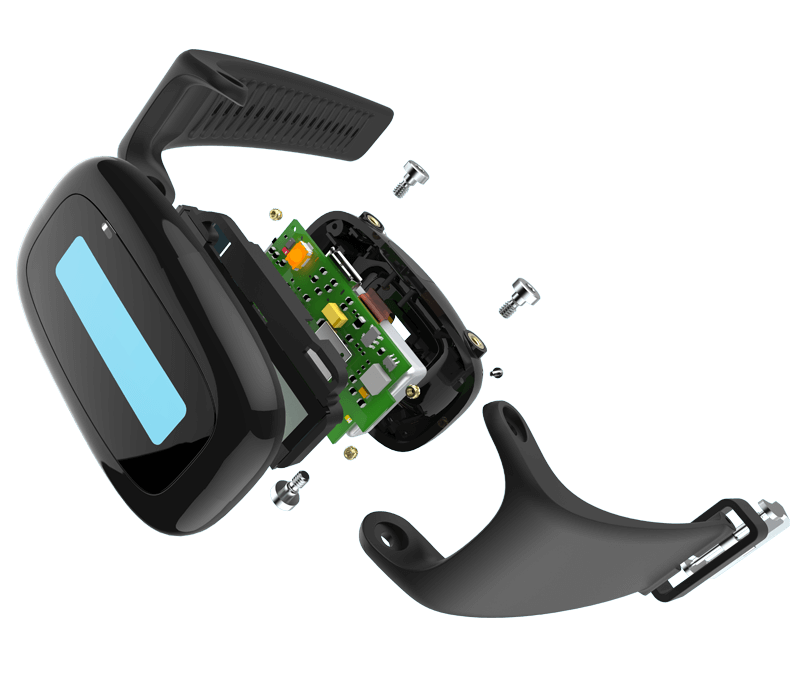 Onsite EMC and Antenna Testing
Laird Connectivity is an accredited EMC Test Facility specializing in wireless product testing and approvals for Worldwide Certifications including the US (FCC), Canada (ISED), European Union (CE), Japan (Gitecki), Australia/New Zealand (RCM). We are the only module and antenna manufacturer that offers our own on-site EMC testing approvals, which drastically reduces your risk and time to market.
One Stop Shop for Modules, Custom Antennas, and all your EMC Testing
Full product certifications for custom antennas
Onsite EMC Test engineers to better advise and help customers with the EMC certification process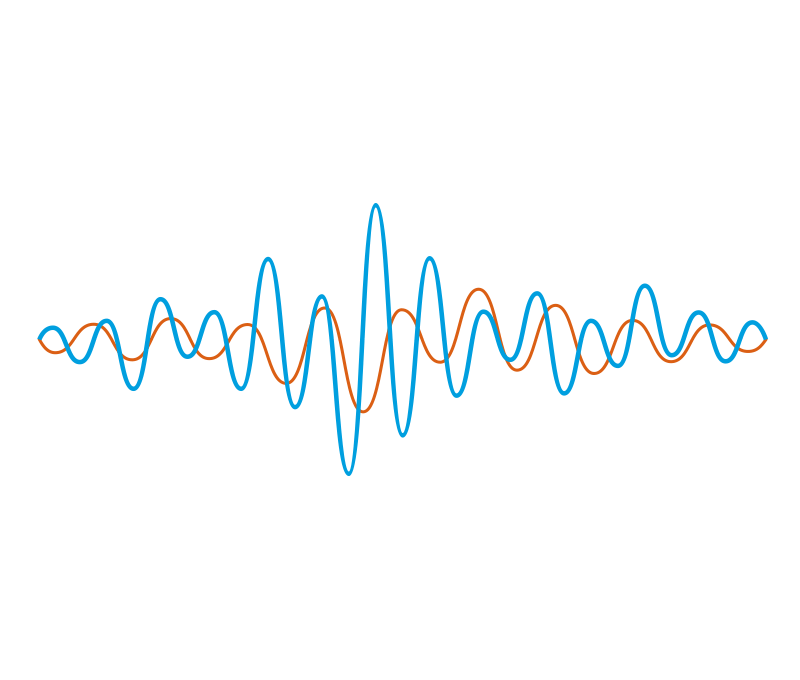 What Our Customers Are Saying
"Laird has been a trusted partner for us for several years. Laird has provided services from developing custom antennas and modules to full EMI certification testing. Laird shines as a partner when it comes to support. When issues do arise, Laird partners with our business and service organizations to determine the source and best resolution. This has included site visits to our end customers to troubleshoot problems in real time. Laird is a business and technology partner we can count on!"
Phil Raymond
Director, Wireless Competency Center
Philips Healthcare

Laird Connectivity serves a wide range of industries and applications for antennas, IoT Platforms, and embedded modules. Learn how we provide successful, innovative wireless solutions to companies that need to deliver connectivity in complex environments.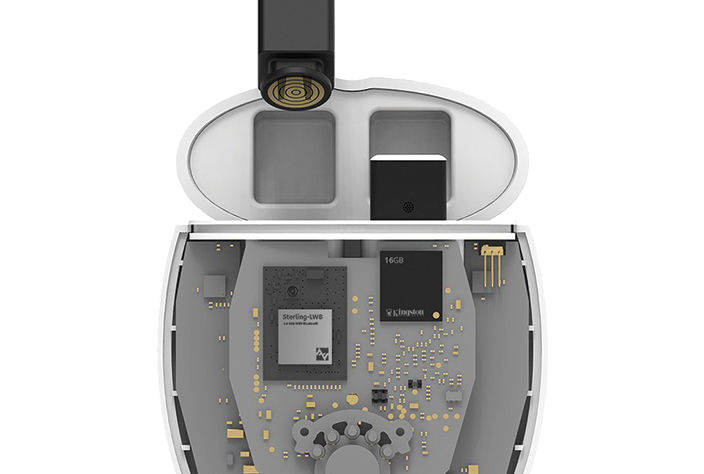 Connectivity is complicated. Our collection of white papers are written by technical experts and serve as great resources to better understand the complexities surrounding wireless connectivity including Wi-Fi, LoRaWAN, Bluetooth, and Cellular.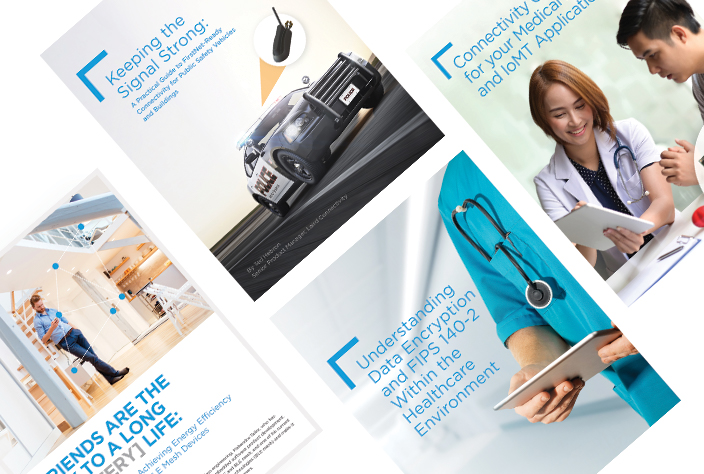 Our collection of webinar recordings covers a wide range of topics presented by technical experts from Laird Connectivity. Learn about all things wireless - From industry insight to deep dive discussions on IoT gateways, Bluetooth modules, and more.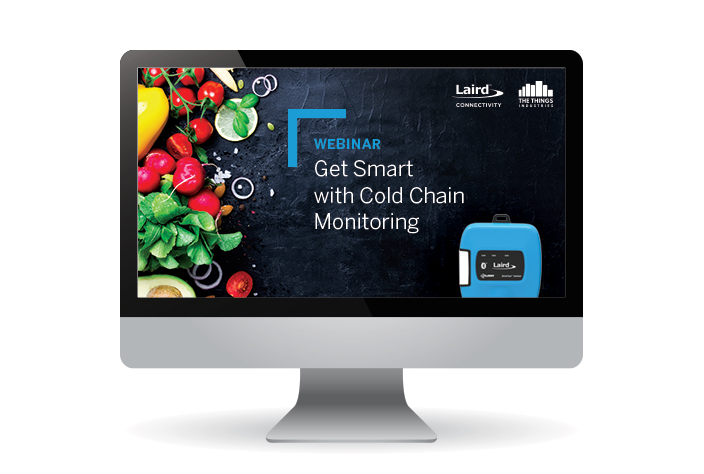 Industry-leading Wireless Module and Internal Antenna Manufacturer
Laird Connectivity simplifies wireless connectivity with market-leading RF modules, system-on-modules, internal antennas, IoT devices, and custom wireless solutions. Our products are trusted by companies around the world for their wireless performance and reliability. With best-in-class support and comprehensive product development services, we reduce your risk and improve your time-to-market. When you need unmatched wireless performance to connect your applications with security and confidence, Laird Connectivity Delivers – No Matter What.