Beyond AirTags & Key Fobs: An Engineer's Introduction to UWB for the Myriad Use Cases in Medical and Industrial
UWB's moment in the sun has been a long time coming, which makes its surging use cases and adoption all the more remarkable.
Published on November 8, 2023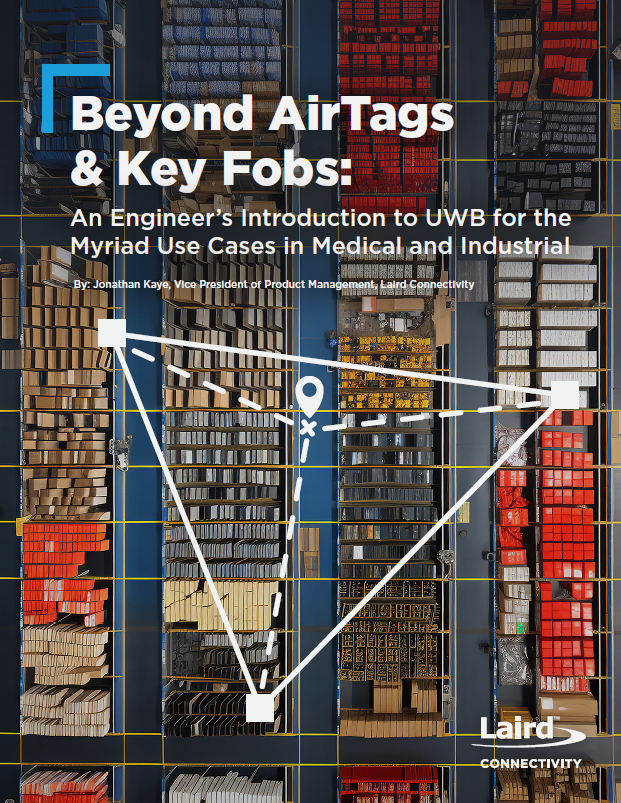 Adoption by the smartphone companies has driven economies of scale that has made UWB chips and components affordable for large-scale adoption, while also providing millions of UWB-enabled devices to leverage for innovative UWB use cases, including compelling use cases in medical and industrial that many of Laird Connectivity's customers focus on.
This white paper provides a technical introduction to the strengths of UWB for medical and industrial use cases as well as guidance for how engineering teams should begin integrating UWB into their product strategies.