Unlocking the Future of Medical Connectivity: Harnessing the Power of Wi-Fi 6/6E
Join us as we discuss the role of Wi-Fi 6/6E connectivity in the medical field, showcasing its leading-edge capabilities and the multiple benefits it brings to the medical market.
Published on September 6, 2023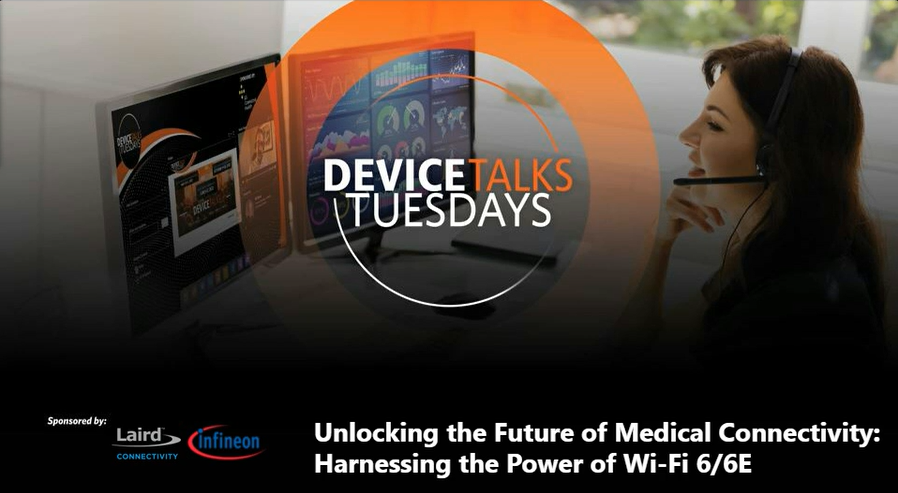 This talk will shed light on why Wi-Fi 6/6E is a game-changer in the medical device industry, exploring breakthrough solutions that enable seamless integration of medical devices. From supporting high throughput and high-performance HD imaging to facilitating mobile and body-worn medical equipment, Wi-Fi 6/6E ensures a wide range of medical devices can operate flawlessly within a robust wireless network. Our expert speakers will discuss the exceptional benefits and extended range offered by Wi-Fi 6 devices, demonstrating how it goes beyond just super high-end throughput. This webinar is a must-attend for medical professionals and device managers seeking to enhance efficiency, reliability, and security in their medical facilities through the power of Wi-Fi 6/6E technology.

In this webinar, attendees will learn:
How Wi-Fi 6E features apply to a broad range of medical devices.
About available or planned products to address the broad range of medical devices.
Details about products and how you can integrate them into your device.