Exceed Your Industrial And Medical Connectivity Capabilities With Innovative Wi-Fi 6/6e Solutions
An October 24th Electronic Design-hosted webinar sponsored by Mouser Electronics and Infineon Technologies
Published on September 7, 2023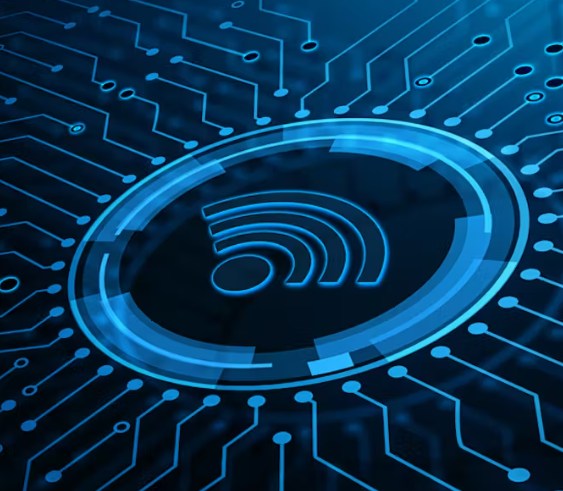 Date: Tuesday, October 24, 2023
Time: 11:00 AM ET / 10:00 AM CT / 8:00 AM PT
Sponsor: Mouser Electronics and Infineon Technologies
Duration: 1 Hour
Summary:
Medical and industrial applications have increasingly pushed the limits of Wi-Fi connectivity with technical and behavioral challenges for each generation of Wi-Fi technology. We see Wi-Fi 6/6e as a critical path for Wi-Fi connectivity for next generation medical and industrial applications, enabling equipment makers the chance to do things thought previously possible.

Join us, and our partners at Laird Connectivity, as we explore Wi-Fi 6/6e technology, including Laird Connectivity's recently introduced Sona™ Wi-Fi 6 product line which enables expansion of Wi-Fi based applications into even the most challenging environments. We will explore some real-world use cases and opportunities for the most critical connectivity needs found in medical and industrial applications, and we will provide a guide to product differentiation using the Laird Connectivity/Infineon based Sona Wi-Fi 6E products, based on Infineon's AIROC™ CYW5557x SoCs.

What you will learn:
How the Wi-Fi landscape is meeting the needs (and challenges) of medical and industrial applications
Infineon's five Wi-Fi SoC enhancements designed to deliver more secure, longer range, higher reliability, lower power Wi-Fi for differentiated design
Real-world medical and industrial application examples
Live demonstration showing Bluetooth® LE audio on the AIROC™ CYW5557x
Speakers:
Mei-Ling Chiang | Director, Product Marketing | Infineon Technologies

Mei-Ling Chiang is an accomplished product marketing professional with expertise in the wireless industry. Through her career, she has successfully launched numerous wireless products with Wi-Fi, Bluetooth, 15.4, Sub-G, or LoRa technology to serve IoT, smart home, consumer and AI markets.With strategic mindset and a customer-centric approach, she identifies market opportunities and develops compelling value propositions. Passionate about leveraging wireless technologies to enhance people's live, she is dedicated to drive innovation and delivering exceptional user experiences through her product marketing efforts.

Andy Ross | Senior Product Manager | Laird Connectivity

Andrew Ross, Senior Product Manager at Laird Connectivity, responsible for IoT Device and Module products offering Wi-Fi & Cellular solutions. Andy is based in California, and has more than 20 years of experience in wireless technology, having spent time at Quatech, B+B SmartWorx, and Silex Technology before Laird Connectivity. He has led projects to develop IoT solutions with major partners such as Infineon (Cypress), GE, and Qualcomm over his career. Andy has a BEng Hons from Sheffield City University.