Bluetooth 5.2 BL5340 modules: perfect for advanced IoT applications
Published on November 9, 2021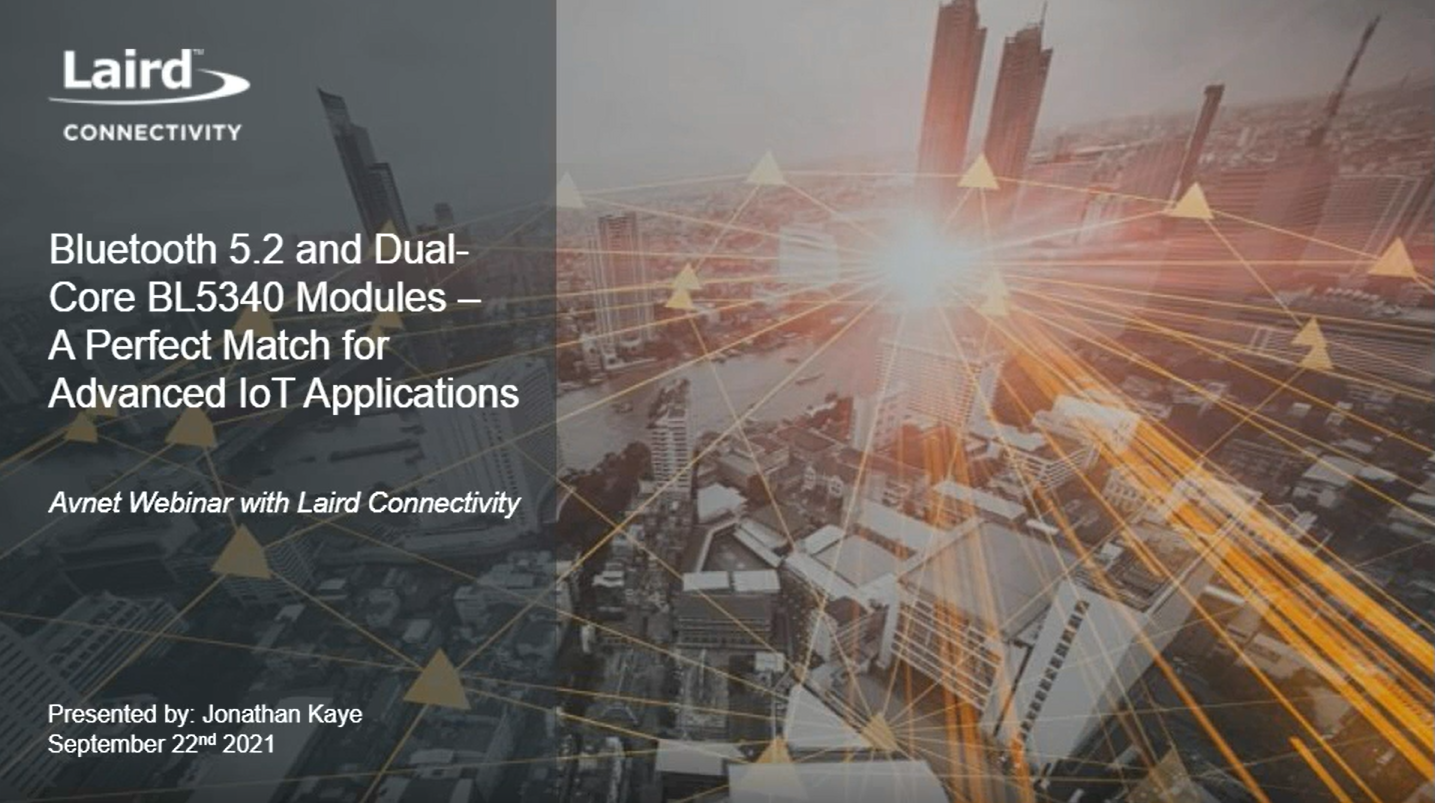 This webinar provides insight into the architecture, capabilities and benefits of the Nordic nRF5340 silicon in Laird Connectivity's new BL5340 series of modules and advanced development kits. Attendees will learn about this dual-core Arm® Cortex-M33 multi-wireless implementation and why this provides OEMs with enhanced end-product capabilities with a focus on security, performance, power consumption and new Bluetooth 5.2 features. This webinar presents the BL5340 and its  Development Kits for a range of end solutions including Low Energy audio, machine learning for condition-based monitoring and options for connecting to the cloud.
What you will learn:
Laird Connectivity's new BL5340 module range based on the Nordic nRF5340 silicon
How Bluetooth 5.2 offers new core capabilities
The architecture and benefits of the dual-core multi-wireless module
Use cases for the BL5340 modules and source code implementations
Speakers:
Jonathan Kaye
Senior Director, Product Management
Laird Connectivity
Jonathan Kaye is a senior director, product management, at Laird Connectivity. Jonathan has more than 15 years of experience in Bluetooth® technology, including design and implementation into modules and a variety of end products. He manages Laird Connectivity's portfolio of Bluetooth and Bluetooth Low Energy products and has worked with Nordic Semiconductor silicon for the last eight years.