Our Lyra24 Partnership with Silicon Labs
Discussing the value we add to Silicon Labs' hardware in our Lyra24 Bluetooth modules.
Published on July 24, 2023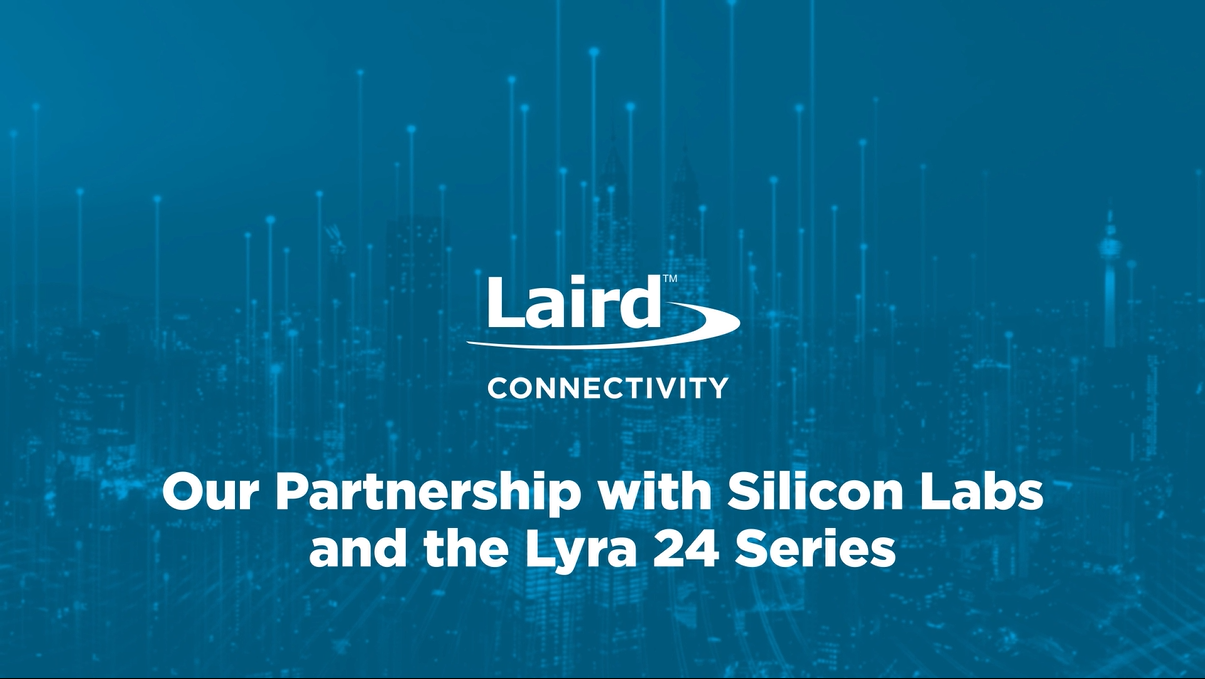 Laird Connectivity's partnership with Silicon Labs began with our Lyra Series modules, based on the BGM22x Bluetooth modules by Silicon Labs. In this video, Jonathan Kaye, Vice President of Product Management at Laird Connectivity, discusses the value that we add to Silicon Labs' hardware in terms of our value-added software and our broad expertise, FAE support, design services, test services, certifications, and much much more.
For more on the Lyra24 series, visit our website: