Laird Connectivity Announces the Expansion to 5G for the World's Thinnest Ceiling Mount MIMO DAS Antenna Range
Published on July 1, 2021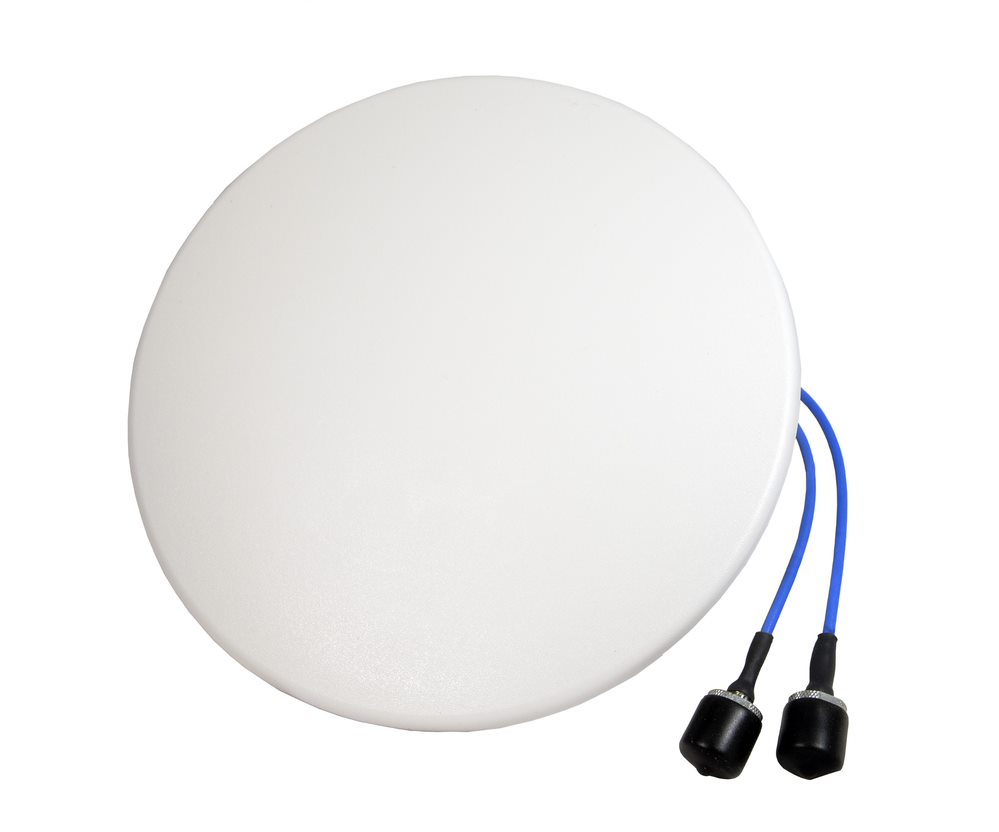 Akron, Ohio – June 30th, 2021 – Laird Connectivity, THE Antenna Authority, has announced the 5G CFD Distributed Antenna System (DAS) antenna series – adding to the company's range of the world's thinnest DAS antennas.
The CFD 5G MIMO DAS antenna series extends the companies offering into the 5G DAS antenna market for applications such as airports, campus, large venue installations, and large building connectivity.
Delivering optimized performance in 698-960, 1350-1550, 1690-4200, and 5150-7125 MHz with an impressive VSWR rating of <1.7:1. The antennas are PIM rated, up to 4200 MHz, offering an impressive low average PIM value of -162 dBc and 25 dB isolation. Utilizing two-port MIMO technology enhances multipath mitigation to ensure a strong and reliable connection.
The wideband nature of the antennas means they can be utilized in many applications from commercial in-building cellular to public safety including First Responder/FirstNet. The antenna coverage includes popular and emerging 4G/5G, CBRS/C-Band, LAA, and LTE-U frequencies, making it a diverse and multi-application antenna series.
The CFD 5G antenna series offers exceptional performance from an ultra low-profile antenna that is only 7.6 mm thick. With a variety of mounting options for hard and tiled ceilings, they offer an aesthetically pleasing solution in a small form factor with maximum mounting flexibility.
Paul Fadlovich, director of product management for antennas at Laird Connectivity, said "I am very pleased Laird Connectivity is adding yet another product to our broad portfolio that demonstrates the company as a leader in emerging technologies like 5G. Our aim is always to provide industry-leading technologies with extremely high quality and performance at an affordable price. The CFD 5G antenna series continues this trend."
CFD 5G series antennas are supplied with a QR code that reveals the antennas PIM and VSWR values as well as angle marking on the antenna's radome for fast installation and optimized coverage.
Further information and a product brief are available on the CFD DAS landing page.