A DIYer's Dream: MNT's Pocket Reform Packs Modular Computing into a Tiny Footprint
MNT wanted to design a successor to their MNT Reform, an open, moddable, customizable mini PC, in a new smaller footprint.
Published on July 18, 2023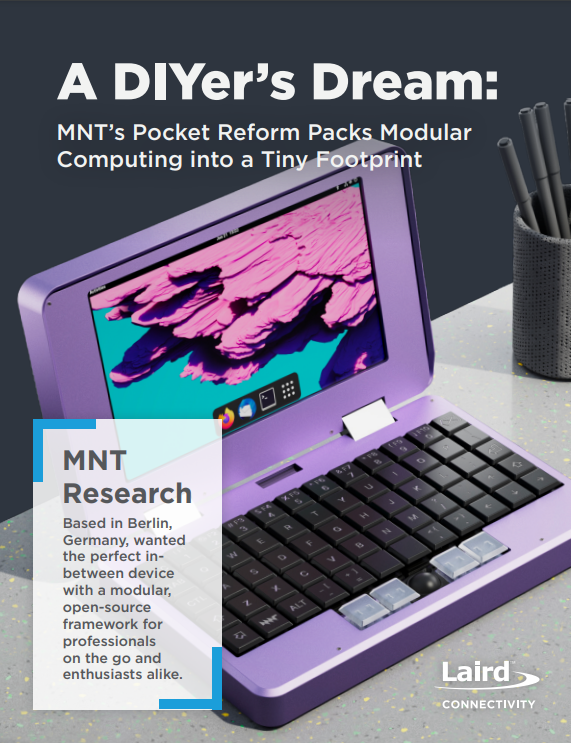 MNT Research is a German company that specializes in designing and producing open-source and sustainable hardware, including laptops and other electronic devices. The company is focused on creating products that are transparent, modular, and repairable, with an emphasis on open-source hardware and software. MNT Research's products are designed to be sustainable and environmentally friendly, with a focus on minimizing waste and using eco-friendly materials.

MNT wanted to design a successor to the MNT Reform, a unique miniature PC that brought all the expertise and engineering of the Reform to a smaller footprint for another set of use cases. It would have to be the right size, with the right functionality and features to make it as useful as a full-size PC.