WPA2 Enterprise vs. Personal
Published on May 29, 2014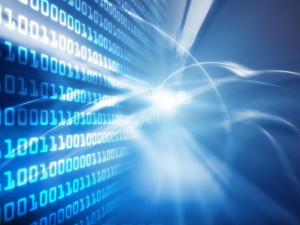 Wi-Fi is a critical element of business today. With the extreme growth of wireless devices in recent years and the BYOD trend that continues to grow in popularity, a large amount of critically important information is transferred over an organization's wireless network. Given the advancements in technology, it's surprising to see that many organizations are still using Wi-Fi security in Personal mode. To protect the network and in turn critical information, organizations should be using WPA2 Enterprise security.
What's the Difference Between WPA2 Enterprise and WPA2 Personal?
WPA2 is the latest security protocol developed by the Wi-Fi Alliance. There are two versions of WPA2, Personal and Enterprise. Both use a strong encryption method called AES-CCMP to encrypt data transmitted over the air. The main difference between these security modes is in the authentication stage. WPA2 Enterprise uses IEEE 802.1X, which offers enterprise-grade authentication. WPA2 Personal uses pre-shared keys (PSK) and is designed for home use. However, WPA2 Enterprise is specifically designed for use in organizations.
Benefits of WPA2 Enterprise
Though WPA2 Personal is easier to deploy and use than WPA2 Enterprise, it is not the most secure option and should be used just as the name infers, for personal or home use. Network World recently published an article, written by Eric Geier, that highlights seven benefits of deploying Wi-Fi security in Enterprise mode, which include:
Eliminates the security risks of shared passwords

Puts a damper on snooping

Enables enhanced security methods

Authentication methods can be extended to the wired network

VLANs can be dynamically assigned

Enables additional controls

Supports Network Access Protection (NAP)
The increased security that WPA2 Enterprise provides better protects critically important information and can save a sufficient amount of time and money over time. Read Network World's "7 Reasons to Deploy Wi-Fi Security in Enterprise Mode" for additional information.
Click here to find out how WPA2 Enterprise affects specific industries, such as Healthcare.