Lollipop's Sweet Enterprise Security Features
Published on December 29, 2014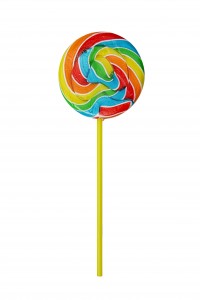 By Natalie Sheerer, Applications Engineer I
Android's latest 5.0 release, Lollipop, might be Google's most ambitious update yet and the new features don't just benefit the consumer. Updates to Android will directly benefit enterprise installations too. This update from Google is one of the most robust redesigns of the OS that runs on 85% of the world's smart phones. The OS boasts new functionality, improvements on design and user experience, notification controls, extended battery life, security, flexible device sharing, connectivity, more powerful BLE capabilities, faster and more powerful performance, and advanced ease of use, just to name a few. Lollipop, the 13th major version of Android, was released November 3rd in coalition with the Nexus 9 launch. More manufacturers and devices will see updates available in upcoming weeks and months.
More notably than the upgraded consumer functionality is the vastly improved security. Lollipop offers the biggest security overhaul since the mobile OS was first introduced in 2008. This is likely aimed to attract a larger adoption rate within enterprises and corporations. The new release is built on Security-Enhanced Linux (SELinux), which provides more robust protection against software vulnerabilities and advanced malware. SELinux aims to target the needs of enterprise customers that have strict security requirements. In addition, all devices running Android 5.0 incorporate full-device encryption by default, which was not the factory setting in previous versions of the OS.
Lollipop also supports device-sharing features which allow multiple user accounts and guest accounts on one device. This is something that has been available on Android tablets, but not phones (without some minor hacking, that is). This is a useful feature for other users to borrow your phone without accessing personal information. A similar capability, Android Work (or Android for Work), allows users to set up compartmentalized personal and work environments on their device. Essentially, data and applications that are available on one are inaccessible from the other, and separate securities policies can be applied.
New layers of data security, default encryption, SELinux to lower the risk of vulnerabilities in applications, and other enhanced enterprise features make Lollipop an obvious choice for mobile devices that require enterprise level security like medical devices, mobile computers, and other business-critical mobile devices.