Leverage Dual Mode BLE with Laird's BT900 Module
Published on November 11, 2014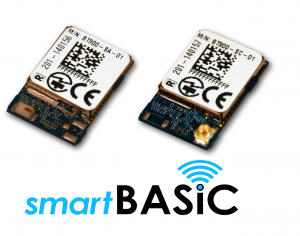 The BT900 Series  is a fully approved, programmable module that represents the culmination of a 2 year program of investment and development into the Classic Bluetooth and BLE module product lines. This innovative new series provides OEMs a fully configurable balance of RF performance, BT / BLE functionality and power consumption to rapidly and easily leverage wireless capabilities to their embedded device.
Relevant application areas for the BT900 series include industrial cable replacement, medical devices, ePOS terminals and barcode scanners for portable, power-conscious devices, which include those powered by batteries. smartBASIC, an event-driven programming language that allows hostless operation of the module considerably reduces the overall BOM cost of the OEM product. The field proven implementation of smartBASIC from the popular BL600 and BL620 single-mode BLE modules into the new BT900 series allows developers to flexibly utilize smartBASIC applications from those specific modules. This creates various interchangeable BLE applications between the BT900, BL600 and BL620 product ranges.
Since there is no need for any external processor, the smartBASIC application is able to capture the entire end-to-end process that includes reading, writing, and processing data, which uses Classic Bluetooth or BLE to transfer it to or from any available Bluetooth device. Laird's smartBASIC technology is able to significantly accelerate initial development, creation of prototypes, and mass production in a wide range of OEM applications for their wirelessly enabled products.
Besides carrying FCC modular, IC, CE, and MIC approvals, BT900 modules are fully qualified as Bluetooth SIG products, which allow designers to incorporate the modules in devices without additional need for Bluetooth testing. The low-cost developer's kit incorporated in the BT900 includes software tools that streamline module integration and assure the quickest path to market for reliable, portable devices.