Google Staff on Bluetooth Low Energy
Published on July 15, 2013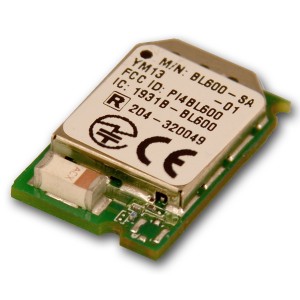 Google recently announced upcoming Android support for Bluetooth Smart Ready and Bluetooth Smart devices. According to the press release, the native Android support for Bluetooth Low Energy (BLE) technology will enable developers to easily connect their devices and applications within the massive Android ecosystem. "Developers will be able to use the new Android API to feed data collected from Bluetooth Smart appcessories, like fitness monitors or medical devices, to their apps running on Bluetooth Smart Ready products, like smart phones or tablets."
Once Android support for BLE is released, any new Bluetooth enabled device running Android and featuring a dual-mode Bluetooth radio chip will be Smart Ready.
The Bluetooth SIG has responded to this move by Google by creating a Bluetooth Android developer community, aptly named the Bluetooth Application Accelerator. This community will provide support and networking on implementation and guidelines for developers in employing BLE on an Android device.
Further to the announcement from Google, Nordic Semiconductor also announced its commitment to supporting the Android Bluetooth Low Energy API. The Nordic Semiconductor nRF51822 is the chipset of choice for the Laird Technologies BL600 modules. The BL600 modules provide exceptionally low power consumption with outstanding wireless range. The modules incorporate all the hardware and firmware required to support development of single-mode BLE applications.
The upcoming Android support paves the way for a further explosion of smartphones and tablets that natively support BLE. This announcement also generates a host of additional possibilities to utilize the Laird BL600 Series for the sensor end of a BLE application.
To learn more about Android's support for BLE, watch this presentation from Google:  Google I/O 2013 - Best Practices for Bluetooth Development
This video incorporates interesting overviews and demonstrations of BLE from Google staff.
https://www.youtube.com/watch?v=EC5-cEbr520&feature=player_embedded#t=0…