Coming Soon: Sterling-LWB5+ USB Adapter for Embedded Devices
Published on June 22, 2021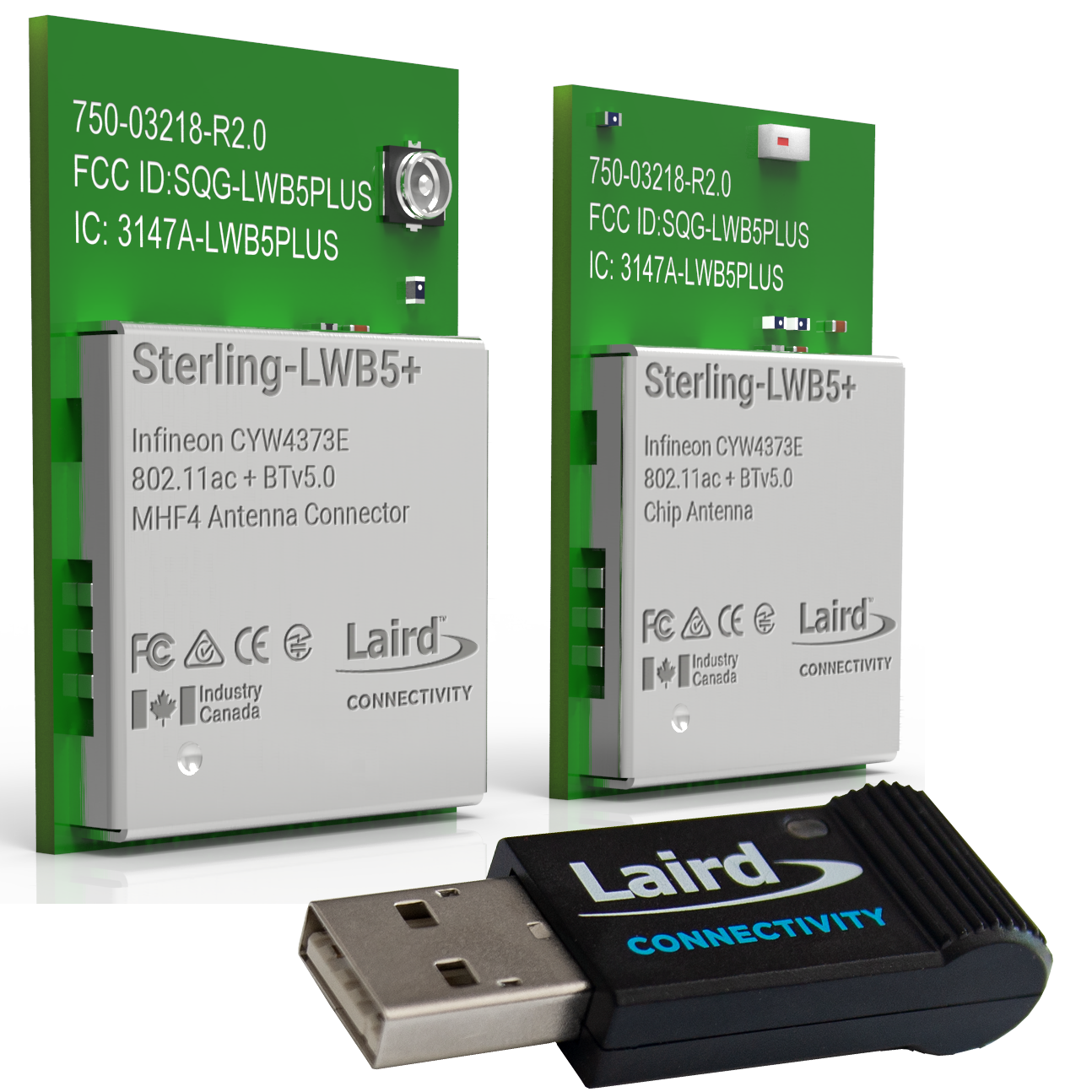 We are pleased to announce the upcoming Sterling-LWB5+ USB adapter. This packaged adapter is rugged, small, simplifies your BOM, is globally certified, has reliable connectivity, and is easy to integrate. Based on the Infineon CYW4373E chipset, the Sterling-LWB5+ packaged USB adapter provides fully featured Wi-Fi 5 combined with Bluetooth 5.2 with industry-leading Laird Connectivity drivers and support, over the full industrial operating temperature range. This secure, high performance solution provides easy integration with any Linux-based system offering an existing USB-A connection. Key features and benefits include:
1x1 Wi-Fi 5 (802.11ac)
USB-A pluggable device
USB/USB (Wi-Fi + BT) host interfaces
Integrated dual-band antenna
Bluetooth 5 Bluetooth Low Energy (LE)
Advanced Wi-Fi + Bluetooth coexistence for seamless connectivity
USB 2.0 - High speed host interface
Industrial operating temperature range (-40°C to +85°C)
Global certifications/registrations – FCC, ISED, EU, MIC, RCM, & Bluetooth SIG
Linux Backports with broad kernel support
Visit the product page to learn more and for access to preliminary documentation.