Remote Device Management Platform
Introducing Canvas™ Device Manager, powered by EdgeIQ, our device management platform that simplifies workflows for configuration and maintenance of IoT device deployments. Easily setup your devices, monitor performance, and keep software up-to-date across your entire IoT device fleet.
Why You Need Device Management
Control your devices

Remotely manage device parameters and monitor performance, keeping your IoT-driven services and revenue streams online.

Deliver end-to-end solutions

View and organize large numbers of devices to quickly build and maintain IoT solutions for your enterprise customers.

Cut the cost of ownership

Reduce time-to-market with pre-provisioned devices, remotely apply software updates and rapidly scale up your solutions.

Ensure your devices are secure

Remotely deploy software updates to your fielded devices, allowing rapid response to the accelerating pace of security attacks.

Keep your devices compliant

Ensure devices are configured the way you need to keep your valuable data streams online.

A path to scalability

API-based access to devices reduces the need for on-site assistance by automating management of a large number of IoT devices.
A Platform Backed by Hardware
Canvas Device Manager expands our world class hardware with software services that support key device management workflows. Product developers benefit from a cohesively designed hardware + software solution ensuring robust connectivity is maintained in the field. Canvas Device Manager will continue to grow alongside our products ensuring compatibility across the ecosystem.
What is Canvas Device Management?
Device Deployment

Order Fulfillment
Configuration
Provisioning
Installation

Monitoring

Status & Alerts
Connectivity
Operations
Logging

Maintenance

Software Maintenance
Decommissioning
Diagnostics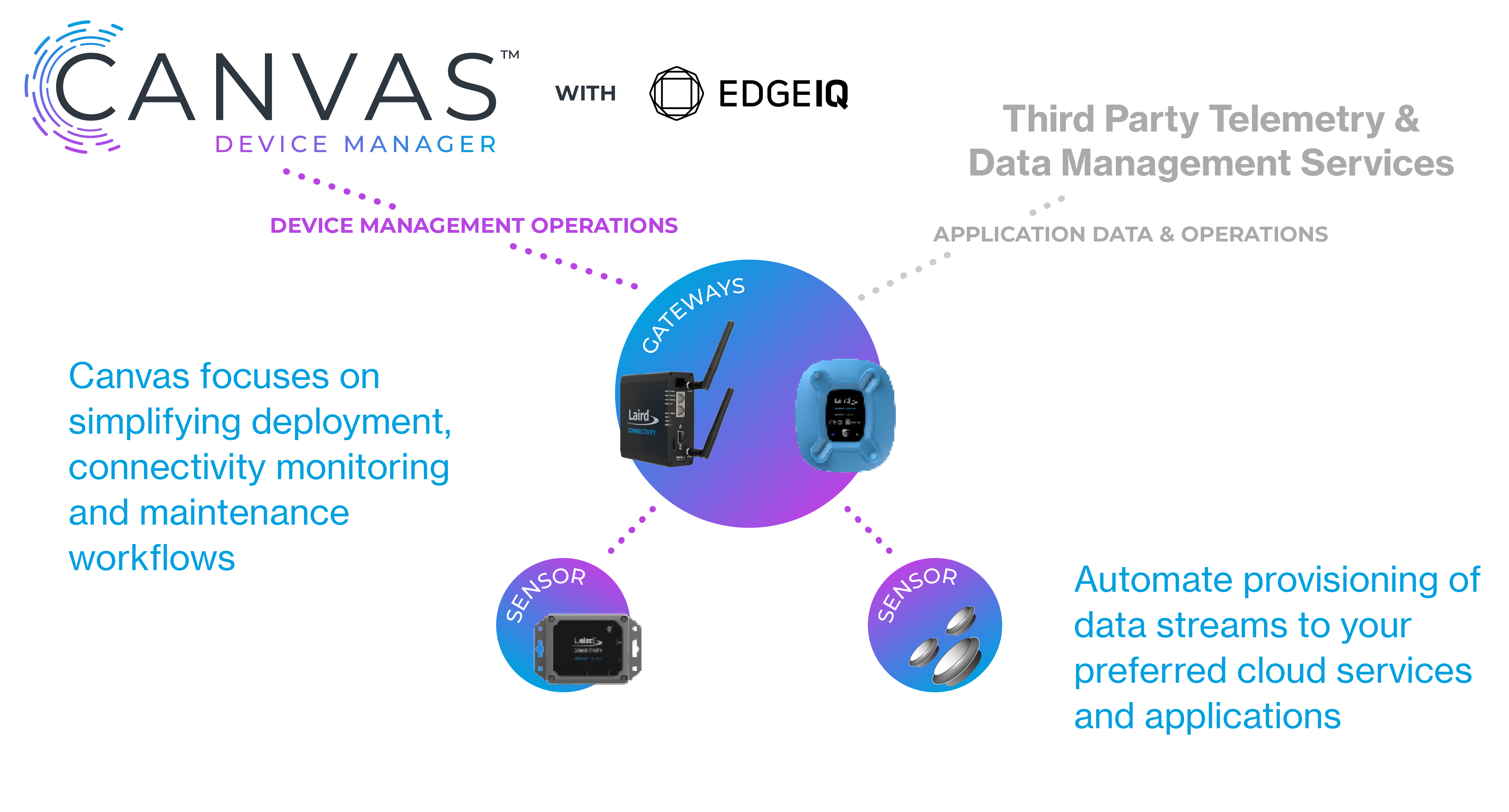 Device Management vs Telemetry
IoT systems depend on reliable data streams from low power wireless devices to power related digital products and services. These streams of business related data or "telemetry" from sensors and other equipment enable applications with analytics and insights. Deploying, monitoring and maintaining such systems requires purpose built tools for "device management" operations. Canvas™ Device Manager addresses device management operations keeping your digital products and services online.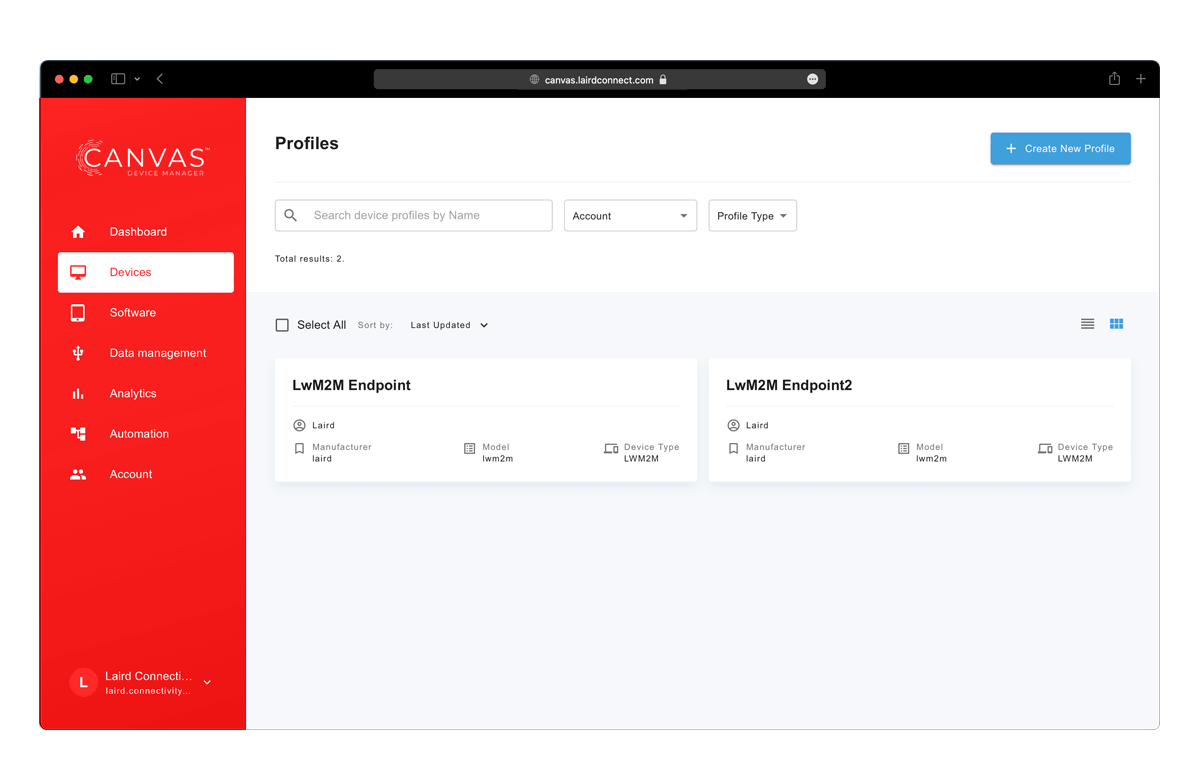 Device groups, search and filtering reduces time to manage all of your devices. Batch configuration and software updates and quickly check on device status
Supported Features
Fleet Management

Provisioning

Monitoring & Alerts

Software Management

Security
Integration Partners
We've partnered with EdgeIQ and other industry leading cloud-based and SaaS providers, so that our customers do not need to integrate multiple 3rd party components themselves. We've bundled everything together to fully integrate with your network infrastructure. Leverage remote firmware updates, remote configuration, and remote device health monitoring, all with seamless operation of Laird Connectivity sensors and gateways. ​
Getting Started
We work closely with customers to assist with hardware integration, but we know that's not the end of the road. IoT device management is critical for successful, scalable, and efficient network deployment. Schedule a meeting with us to start simplifying your device management.
Schedule a Meeting