Coming Soon: Vela IF820 Bluetooth 5 Dual Mode Modules
The Vela IF820 delivers Classic Bluetooth and migration to Bluetooth LE with a single part.
Published on September 19, 2023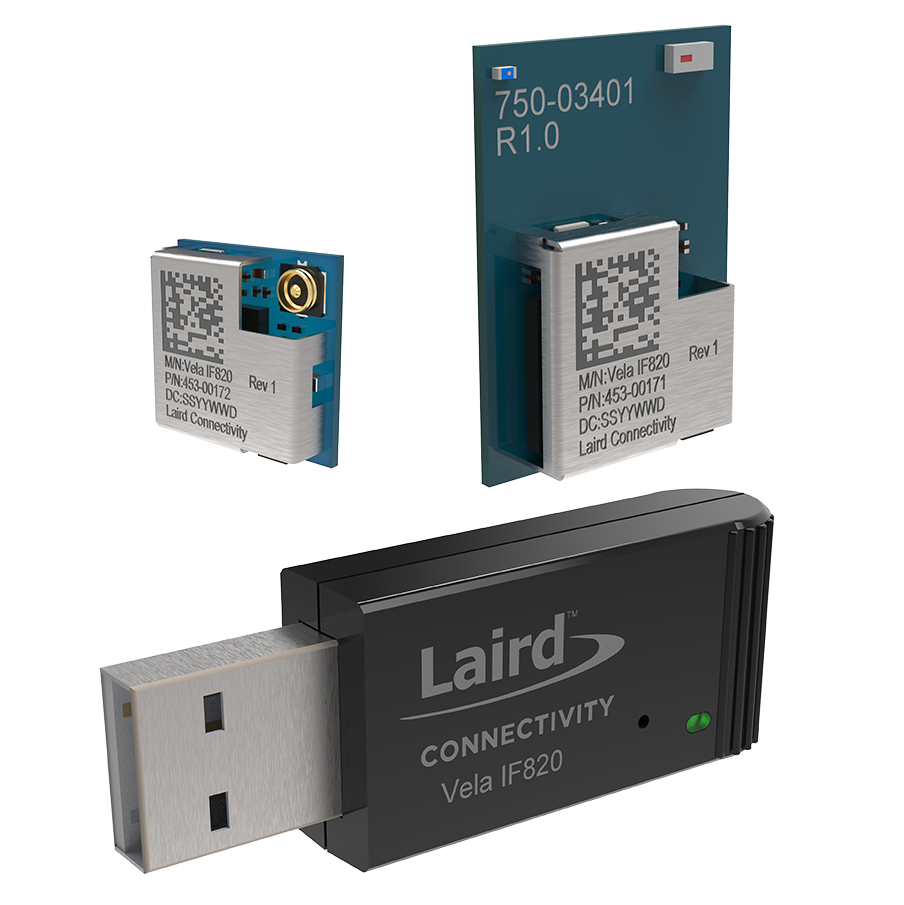 We are pleased to announce that the Vela IF820 Series will soon join our Bluetooth portfolio. This range of dual mode flexible modules, adapters, and DVKs allows a single module to cover legacy Classic Bluetooth and migration to Bluetooth LE with a single part.
Based on Infineon Technologies AIROC™ CYW20820 silicon, the Vela IF820 marries all the benefits of the CYW20820 hardware, software, and tools offerings with our added value application software, services, certification, and support capabilities. The Vela IF820 series provides OEMs with multiple software development options suited to their resources and skillsets, with close attention to providing forward-looking replacement products for some of our legacy Bluetooth product portfolio.
Stand out features include:
Bluetooth BR/EDR & Bluetooth LE 5.x

Wide range of MCU peripherals: UART, I2C, SPI, ADC, GPIO, PWM, Counter, Timer, Watchdog QSD, Programmable Key Scan
Bluetooth Low Energy

Support - Peripheral/Central roles
Support for 1Mbps and 2Mbps PHY

Classic Bluetooth profiles

EZ-Serial (SPP only)
HCI UART or Modus Toolbox

Powerful Core:

Cortex-M4, 96MHz
256kB on chip Flash
176kB on chip RAM
1MB on chip ROM

Industrial temperature rating (-40°C to +85°C)
Hostless and hosted operation - internal MCU reduces BOM
PCB and USB hardware options
Laird Connectivity's value-added support and services
Fully featured development kits
Visit the product page for more information, preliminary documentation, and enter to win one of 10x DVKs and 10x USB adapters.