60-2230C Series Bluetooth and WiFi Module
Recommended for New Design (RND)
Overview
Powered by the powerful NXP 88W8997 chipset, Laird Connectivity's 60-2230C Series Wi-Fi + Bluetooth modules achieve the best possible connectivity and performance in any RF environment. With industry-leading software, broad OS support, and M.2 form factor, Laird Connectivity's 60 Series offers flexibility to meet your needs. The 60 Series introduces 802.11ac, 2x2 MIMO, and Bluetooth 5.1 on one low-power module, delivering future-ready cutting edge technology for your product. Building on the security and robustness inherited from Laird Connectivity's expertise in its 40, 45, and 50 Series modules means ultra-high data rates, improved performance, and the most reliable wireless in crucial applications such as medical and industrial.
Supports the latest WPA3-Personal and WPA3-Enterprise security standards.
Laird Connectivity is an NXP Gold Partner
Laird Connectivity is honored to be approved as an NXP Gold Partner! We look forward to working with the NXP team to deliver the solutions our customers need in an ever changing wireless future. Please follow the link for more information.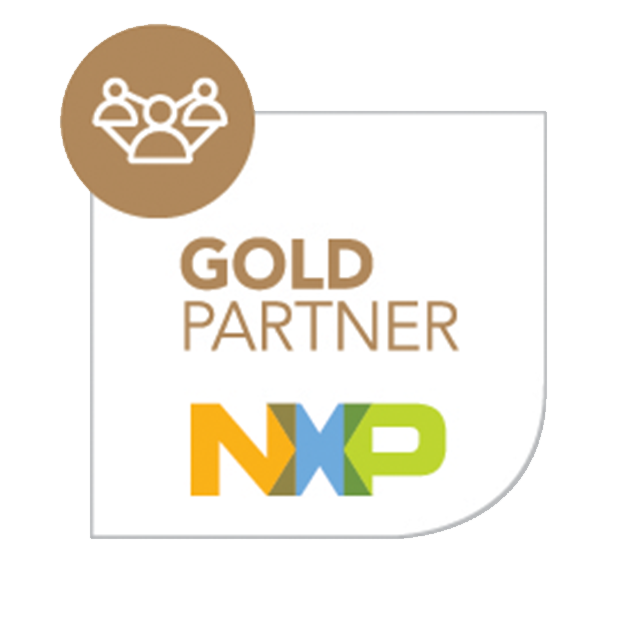 Specifications
Wi-Fi Spec
802.11 a/b/g/n/ac
Dimension (Length - mm)
22
Dimension (Width - mm)
30
Dimension (Height - mm)
3.3
Chipset (Wireless)
NXP 88W8997
Compliance
Certifications and approvals for FCC (USA), IC (Canada), ETSI (Europe), KCC (Korea), Giteki (Japan), RCM (AUS/NZ)
Connector Type
M.2 Connector (2230 E-Key)
Encryption
WEP, TKIP, AES
Frequency
2.4 GHz to 2.495, 5.15 GHz to 5.825 GHz (including DFS)
Operating Humidity
10 to 90% humidity (non-condensing)
Operating Systems Supported
Android / Linux
Operating Temp (Max) (°C)
Operating Temp (Min) (°C)
Protocols
Wi-Fi Media Access Protocol
Security
WEP, WPA, WPA2-Personal, WPA2-Enterprise, WPA3-Personal, WPA3-Enterprise
Spatial Streams
2 (2x2-MIMO)
Wireless Specification
802.11ac Wi-Fi + Bluetooth 5.1
Part Number
Antenna Options
Antenna Type
Chipset (Wireless)
Connector
Development Kit Contents
Dimension (Height - mm)
Dimension (Length - mm)
Dimension (Width - mm)
Frequency Range (Max)
Frequency Range (Min)
Frequency Range 2 (Max)
Frequency Range 2 (Min)
Logical Interfaces
OS/Software
Product Type
System Architecture
Technology
Wi-Fi Interfaces
ST60-2230C

Recommended for New Design (RND)

Buy Now
2x U. FL
External
NXP (Marvell) 88W8997
M.2 Connector (2230 E-Key)
3.3

mm

22

mm

30

mm

2495

MHz

2400

MHz

5825

MHz

5150

MHz

UART
Linux, Android
Embedded Module
Hosted
802.11abgn, 802.11ac, Bluetooth 5.1, Dual Mode (Classic + BLE)
SDIO
ST60-2230C-P

Recommended for New Design (RND)

Buy Now
2x U. FL
External
NXP (Marvell) 88W8997
M.2 Connector (2230 E-Key)
3.3

mm

22

mm

30

mm

2495

MHz

2400

MHz

5825

MHz

5150

MHz

Serial
Linux, Android
Embedded Module
Hosted
802.11abgn, 802.11ac, Bluetooth 5.1, Dual Mode (Classic + BLE)
PCIE
ST60-2230C-SS

Recommended for New Design (RND)

2x U. FL
External
NXP (Marvell) 88W8997
M.2 Connector (2230 E-Key)
3.3

mm

22

mm

30

mm

2495

MHz

2400

MHz

5825

MHz

5150

MHz

SDIO
Linux, Android
Embedded Module
Hosted
802.11abgn, 802.11ac, Bluetooth 5.1, Dual Mode (Classic + BLE)
SDIO
ST60-2230C-PU

Recommended for New Design (RND)

Buy Now
2x U. FL
External
NXP (Marvell) 88W8997
M.2 Connector (2230 E-Key)
3.3

mm

22

mm

30

mm

2495

MHz

2400

MHz

5825

MHz

5150

MHz

USB
Linux, Android
Embedded Module
Hosted
802.11abgn, 802.11ac, Bluetooth 5.1, Dual Mode (Classic + BLE)
PCIE
ST60-2230C-UU

Recommended for New Design (RND)

Buy Now
2x U. FL
External
NXP (Marvell) 88W8997
M.2 Connector (2230 E-Key)
3.3

mm

22

mm

30

mm

2495

MHz

2400

MHz

5825

MHz

5150

MHz

USB
Linux, Android
Embedded Module
Hosted
802.11abgn, 802.11ac, Bluetooth 5.1, Dual Mode (Classic + BLE)
USB
ST60-2230C-U

Recommended for New Design (RND)

Buy Now
2x U. FL
External
NXP (Marvell) 88W8997
M.2 Connector (2230 E-Key)
3.3

mm

22

mm

30

mm

2495

MHz

2400

MHz

5825

MHz

5150

MHz

Serial
Linux, Android
Embedded Module
Hosted
802.11abgn, 802.11ac, Bluetooth 5.1, Dual Mode (Classic + BLE)
USB
DVK-ST60-2230C

Recommended for New Design (RND)

Buy Now
External
NXP (Marvell) 88W8997
Development board, Power options, IDC cable, SDIO extension cable, Web link card
2495

MHz

2400

MHz

5825

MHz

5150

MHz

Serial, USB
Linux, Android
Development Kit
Hosted
802.11abgn, 802.11ac, Bluetooth 5.1, Dual Mode (Classic + BLE)
Become a Laird Connectivity Customer and Gain Exclusive Access to Our Design Services Team
Antenna Scans
Antenna selection and placement
Custom antenna design
Worldwide EMC testing / certifications
Embedded RF hardware / firmware design
Cloud architecture and integration
Mobile application development
Product & Industrial Design
Distributors
Distributor
Phone Number
Region
Website

Alpha Micro

UK Only

+44 1256-851770

EMEA
Website

Arrow Electronics

1-855-326-4757
+44 2039 365486

APAC, North America, South America, EMEA
Website

Avnet

1-480-643-2000
+44 1628 512900

APAC, North America, South America, EMEA
Website

Braemac

Australia, New Zealand, South East Asia

+61 2 9550 6600
+64 9 477 2148

APAC
Website

Cal-Chip Connect

1-215-942-8900

North America
Website

Digi-Key

1-800-344-4539

North America, South America, APAC, EMEA
Website

EBV Elektronik

EMEA
Website

Farlink Technology

China, Hong Kong

+86 13266922199

APAC
Website

Farnell

1-800-936-198
+44 3447 11 11 22

EMEA
Website

Future Electronics

1-800-675-1619
1-514-428-8470

North America, South America, APAC, EMEA
Website

Glyn

+49-6126-590-0

EMEA
Website

Jetronic

China, Hong Kong and Taiwan

852-27636806 

APAC
Website

Laird Connectivity

1-847-839-6925
+44 1628 858941

North America, South America, APAC, EMEA
Website

M2M Germany

+49-6081-587386-0

EMEA
Website

Martinsson

+46 8 7440300

EMEA
Website

McCoy

South East Asia

+65 6515 2988

APAC
Website

Mouser

1-800-346-6873
+44 1494 427500

North America, South America, APAC, EMEA
Website

RS Components

+852-2421-9898
+44 3457-201201

North America, South America, APAC, EMEA
Website

Ryoyo

Japan

+81-3-3543-7711

APAC
Website

Solid State Supplies

UK Only

+44 (0) 1527 830800

EMEA
Website

Supreme Components International

India, South East Asia

+65 6848-1178

APAC
Website

Symmetry Electronics

1-866-506-8829

North America
Website

Tekdis

Australia and New Zealand

+61 3 8669 1210

APAC
Website

Telsys

+972 3 7657666

EMEA
Website