Overview
The Laird Connectivity USB-SWD Programming kit is the ideal accompaniment for your product development process that utilises Laird Connectivity's range of Nordic Semiconductor based modules and products.
The 453-00062-K1 kit provides all of this extended feature set, as well as including everything needed in a single kit:-
Programming options

Mass storage device with Drag n Drop hex/bin file

Simultaneously program multiple 453-00062-K1 kits on a single PC

Programming & debug by pyOCD options

Programming QSPI data from hex file

Royalty free programming of modules (no need for Segger license)

Passthrough mode for Sentrius BT510 for use with external programmer (such as a JLink)

USB Connection and power

Reset button

UART interface

Powered by USB
Flexible Programming Options
The USB-SWD Programming kit is compatible with our Nordic-based modules such as the BL600, BL651, BL652, BL653/BL653u, BL654/BL654PA, RM1xx Series, and Pinnacle 100. It also works with our Sentrius BT510, BT610, and BT710 sensors and MG100 gateways. 
Any hex file can be programmed to your device, including those supporting smartBASIC, Nordic nRFConnect SDK, MyNewt, MBED & Zephyr RTOS.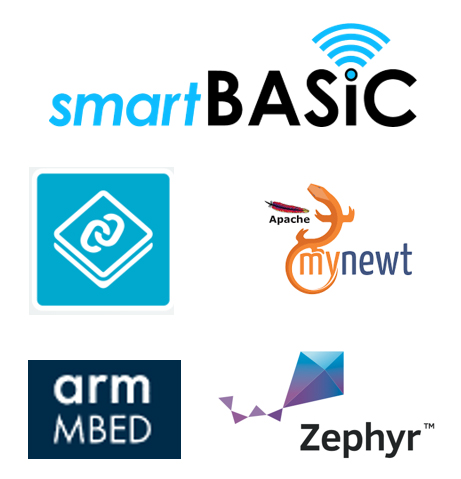 Development Kits
Additional Description

USB-SWD Programming Kit: Includes mainboard, TC2050-IDC Tag Connect cable, 10-pin flat IDC cable, 1.2 m USB cable, and 2-pin jumper
What is Laird Connectivity's product lifecycle EOL and PCN policy?
Laird Connectivity is committed to the long-term supply of all its standard embedded wireless modules and packaged products. Laird Connectivity's products are specifically designed to meet the needs of the industrial and medical markets, which typically require 7 – 10 years product lifecycle. Although Laird Connectivity can't guarantee that a component used in our products will not be obsoleted and cannot be reasonably substituted, Laird Connectivity can assure customers we will continue to sell our product when we have customer demand and can obtain the necessary components to build our products.
Become a Laird Connectivity Customer and Gain Exclusive Access to Our Design Services Team
Antenna Scans
Antenna selection and placement
Custom antenna design
Worldwide EMC testing / certifications
Embedded RF hardware / firmware design
Cloud architecture and integration
Mobile application development
Product & Industrial Design
Distributors
Distributor
Phone Number
Region
Website

Alpha Micro

UK Only

+44 1256-851770

EMEA
Website

Arrow Electronics

1-855-326-4757
+44 2039 365486

APAC, North America, South America, EMEA
Website

Avnet

1-480-643-2000
+44 1628 512900

APAC, North America, South America, EMEA
Website

Braemac

Australia, New Zealand, South East Asia

+61 2 9550 6600
+64 9 477 2148

APAC
Website

Cal-Chip Connect

1-215-942-8900

North America
Website

Digi-Key

1-800-344-4539

North America, South America, APAC, EMEA
Website

EBV Elektronik

EMEA
Website

Farlink Technology

China, Hong Kong

+86 13266922199

APAC
Website

Farnell

1-800-936-198
+44 3447 11 11 22

EMEA
Website

Future Electronics

1-800-675-1619
1-514-428-8470

North America, South America, APAC, EMEA
Website

Glyn

+49-6126-590-0

EMEA
Website

Jetronic

China, Hong Kong and Taiwan

852-27636806 

APAC
Website

Laird Connectivity

1-847-839-6925
+44 1628 858941

North America, South America, APAC, EMEA
Website

M2M Germany

+49-6081-587386-0

EMEA
Website

Martinsson

+46 8 7440300

EMEA
Website

McCoy

South East Asia

+65 6515 2988

APAC
Website

Mouser

1-800-346-6873
+44 1494 427500

North America, South America, APAC, EMEA
Website

RS Components

+852-2421-9898
+44 3457-201201

North America, South America, APAC, EMEA
Website

Ryoyo

Japan

+81-3-3543-7711

APAC
Website

Solid State Supplies

UK Only

+44 (0) 1527 830800

EMEA
Website

Supreme Components International

India, South East Asia

+65 6848-1178

APAC
Website

Symmetry Electronics

1-866-506-8829

North America
Website

Tekdis

Australia and New Zealand

+61 3 8669 1210

APAC
Website

Telsys

+972 3 7657666

EMEA
Website