Realizing the Benefits of 802.11ac Wave 2
Published on October 2, 2018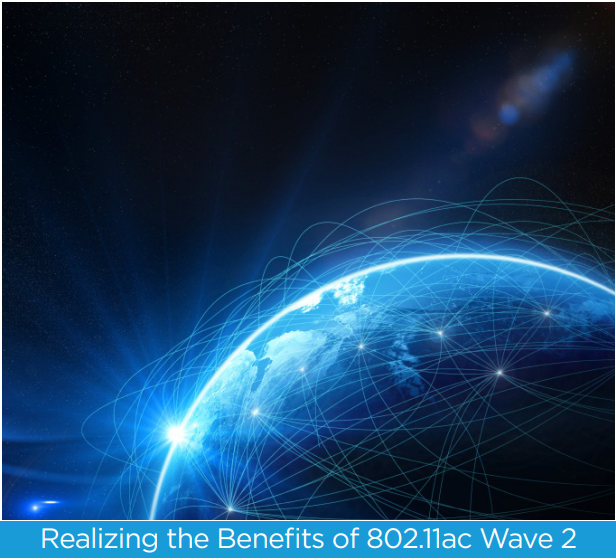 In the years since the first wireless networking specification (802.11b) was ratified in 1999, Wi-Fi has expanded and evolved from a consumer amenity into a vital, mission critical tool for the enterprise. Today wireless mobility is near ubiquitous, and the number of devices connecting to wireless networks is expanding exponentially. 
With an onslaught of devices competing for connectivity in the 2.4 GHz band, network congestion is a frequent pain point for Wi-Fi users. Countless issues from latency in streaming audio and video, to inconsistent internet connectivity in airports, to hindered productivity on slow enterprise networks in medical and industrial environments can all be sourced back to the same underlying cause – Wi-Fi networks are simply spread too thin. 
802.11ac Wave 2 addresses many of the problems facing Wi-Fi networks today by delivering new capabilities and technologies that enable networks to meet the growing demands of consumers and wireless devices. 
Enter your email address below to download the full white paper.