Keeping the Signal Strong: A Practical Guide to FirstNet-Ready Connectivity for Public Safety Vehicles and Buildings
Published on September 25, 2019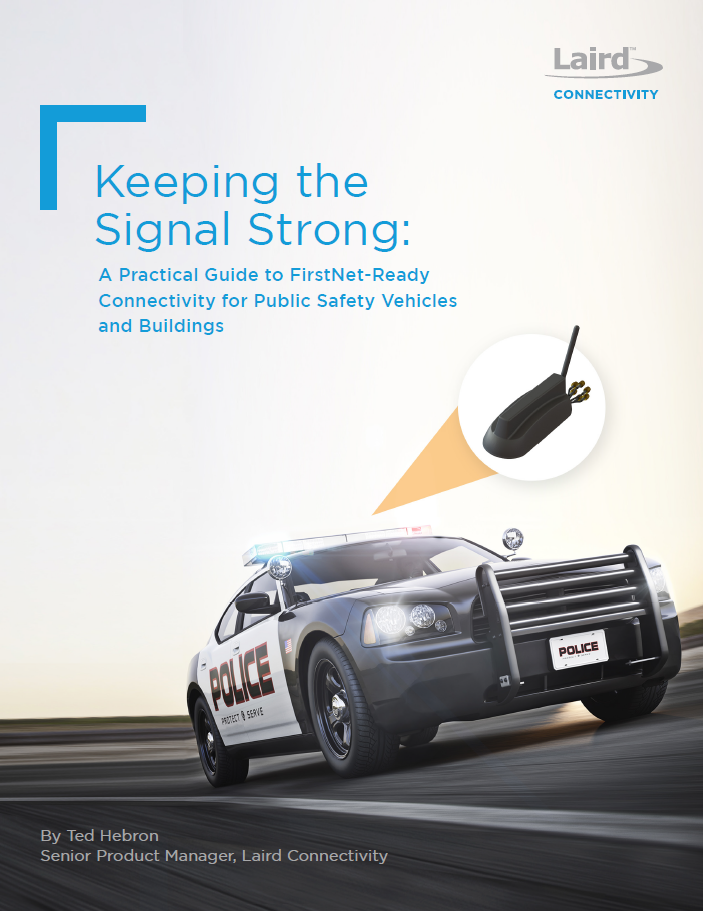 Establishing reliable, FirstNet-ready connectivity in public safety vehicles and buildings is a requirement that is critical, urgent, and challenging. While there has been dramatic forward momentum of FirstNet public safety implementations over the past year, for FirstNet to be successful, public safety vehicles and buildings must both have FirstNet-ready connectivity that is upgraded in a significant way from what each typically has today.
Public safety vehicles have connectivity today, but it tends to be low- frequency VHF-based and UHF-based systems rather than higher-frequency LTE systems that are compatible with FirstNet. FirstNet will therefore require upgrades to hundreds of thousands of public safety vehicles in order to truly be FirstNet-ready.
Most multi-family residential buildings (e.g., apartments), office buildings, and public buildings lack in-building wireless or have inadequate indoor signal boosting to provide adequate connectivity for first responders to communicate effectively once they are inside the building.
This white paper helps decision makers quickly become knowledgeable about FirstNet connectivity and simplify the complexity of LTE antenna implementations for public safety. It also offers a set of best practices that will help your in-vehicle and in-building FirstNet projects be successful, as well as tips to avoid the most common missteps that could sidetrack these critical projects.
Download our white paper to learn more.