A Game Changer For Wireless Clinical Devices: The Impact of WiFi 6/6E on Connected Medical Devices in Hospital Settings
WiFi 6/6E is a gamechanger for hospitals, enabling WiFi to continue serving as the backbone of hospital connectivity as device density increases and new devices put greater demands on networks.
Published on March 30, 2023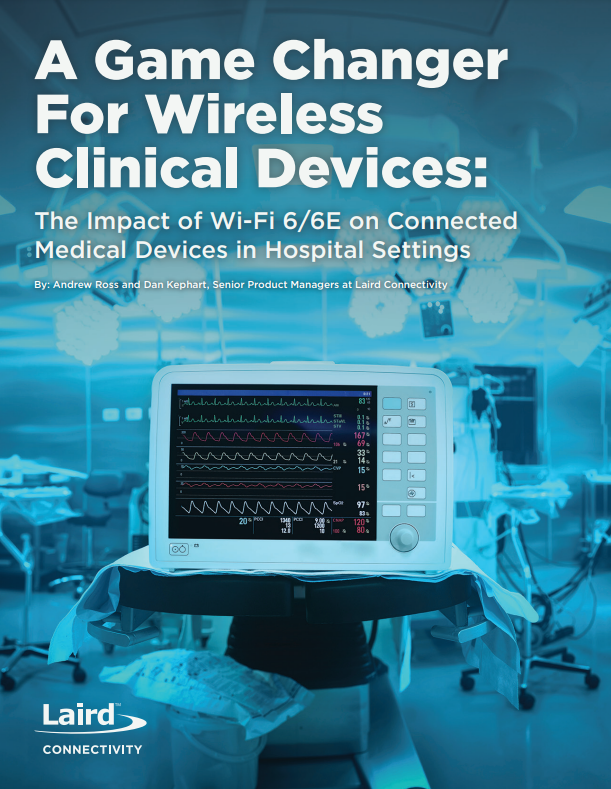 Wi-Fi has become a victim of its own success in medical environments, leading to the danger of congestion in an environment where the performance of these devices is so vital. As the number of Wi-Fi connected devices increases in hospitals, Wi-Fi networks can become overwhelmed not only by the number of devices making demands on the network but also the RF complexity of so many networks and devices operating in close proximity to one another.

Wi-Fi 6/6E delivers significant advancements in performance, efficiency, latency, and other key areas that collectively enable far more device density while avoiding network congestion. These new versions of Wi-Fi will have an enormous impact on connected device networks in clinical environments, where so many Wi-Fi dependent devices are packed into small physical spaces.