Future Proof Your SOM Implementation for Upcoming Wi-Fi and Bluetooth Generations
Published on July 6, 2022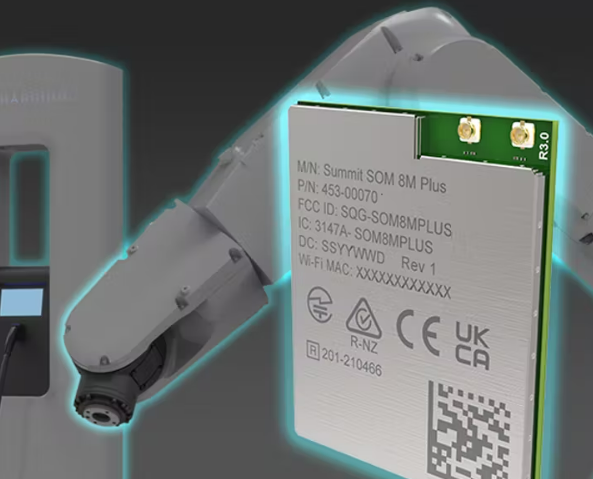 This webinar provides a solution to device manufacturers' requirements to refresh Wi-Fi and Bluetooth connectivity multiple times throughout a product's lifecycle. Technical experts from Laird Connectivity and NXP highlight how using an i.MX 8M Plus processor and NXP's evolving wireless chipsets in an integrated SOM solution future proofs your design without sacrificing size.
In this webinar, attendees will learn:
How the Summit SOM 8M Plus solution offers an easy roadmap to future Wi-Fi and Bluetooth generations.
How the Summit SOM 8M Plus solution will drive faster time to market and lower cost of ownership throughout your project's lifecycle.
How Laird Connectivity and NXP differentiate themselves in delivering both wireless and processor solutions, allowing a seamless product roadmap.
About numerous applications including medical, industrial, automated guided vehicles, and EV charging infrastructure.
Speakers
Dan Kephart, Laird Connectivity, Senior Product Manager
Dan Kephart is the Senior Product Manager of IoT Platforms at Laird Connectivity, which provides a full range of modules, internal antennas and IoT devices that simplify the process of using wireless technology. In this role at the company he oversees development of solutions utilizing multiple wireless technologies including Wi-Fi, Bluetooth, and cellular. He has 15 years of experience in the engineering and wireless design industry, and he earned his degree in computer engineering from the University of Akron.
Justin Mortimer, NXP, Global Marketing Director-Edge Processing Business
As Global Marketing Director at NXP, Justin Mortimer leads a technical marketing organization within NXP's Industrial Edge business where he and his team bring NXP's latest MCU/DSCs, i.MX RT Crossover MCUs and Processors to the worldwide market. In addition to working with NXP's distributors and partners, Justin has the unique opportunity of collaborating with the broad base of global customers as they leverage NXP's portfolio of products, software and solutions. Prior to NXP, Justin earned a Bachelor of Science in Physics from the University of Minnesota, where he graduated with academic honors while swimming as an NCAA Division I collegiate athlete.
Jay White, NXP, Senior Marketing Manager
Jay White is a Senior Marketing Manager for Mass Market at NXP Semiconductors. He is a Wi-Fi industry expert with over 15 years of experience. He has a passion for improving day-to-day mobility through the use of Wi-Fi connectivity and holds a Vice-Chair position with the Wi-Fi Alliance's Healthcare Marketing Task Group.