Episode 22: Introducing the BT610 - Hardware Overview
Published on February 10, 2021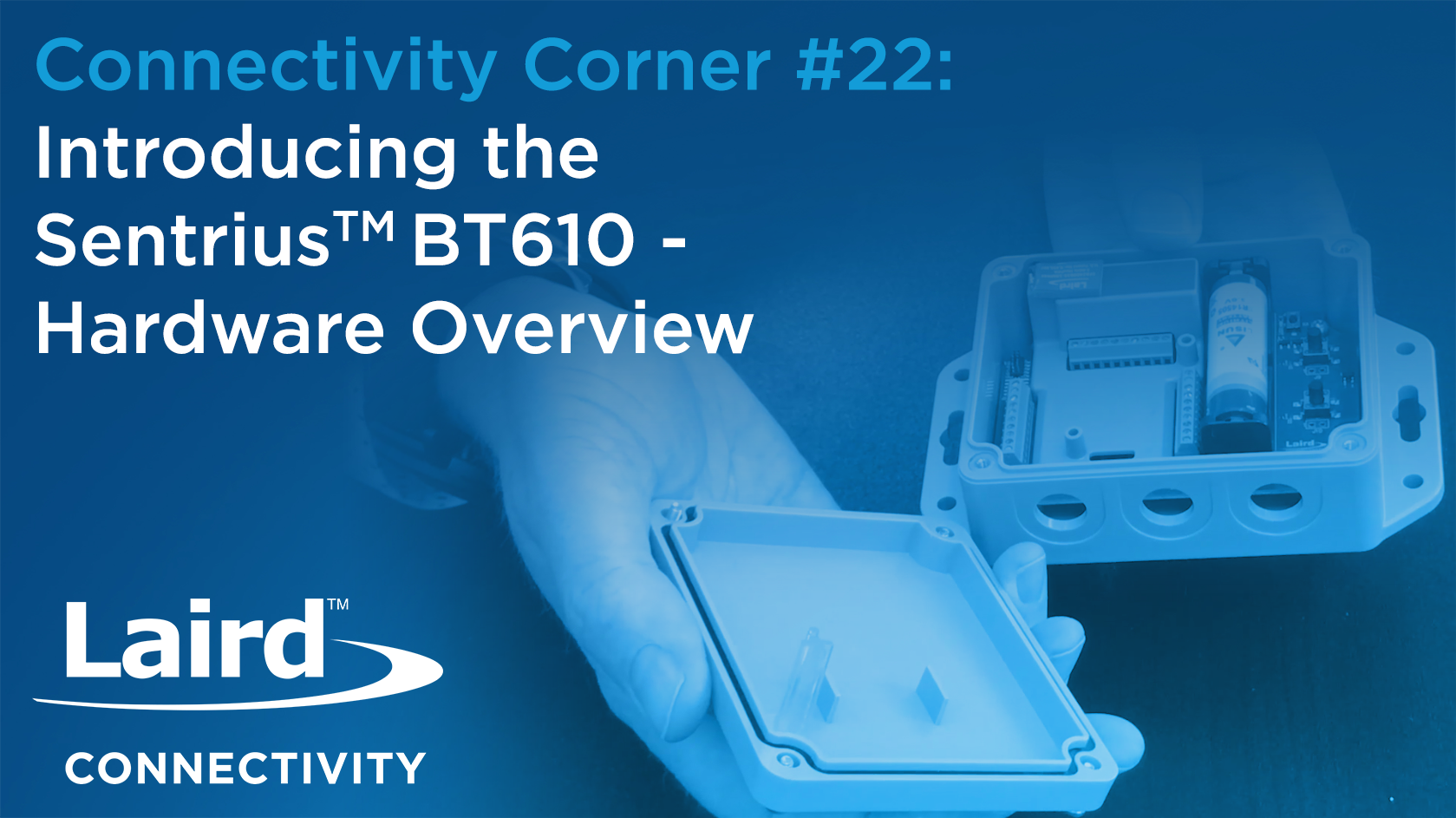 Our Sentrius BT610 I/O Sensor with Bluetooth 5 turns your wired sensors into IP67-rated battery-operated wireless nodes, providing robust and secure messaging. Leveraging our BL654 module, it provides full Bluetooth 5 capabilities, opening up industrial and equipment monitoring applications.
Join Rich Walters, Product Design Manager at Laird Connectivity, for an overview of the hardware, enclosure, connectors, and more.
Visit the product page to register for a chance to win one of five BT610 alpha samples alongside a cable assembly of your choice (Thermistor, AC Current, or Pressure Sensor).
For more on the BT610, visit our website:
https://www.lairdconnect.com/bt6x0-series
https://www.lairdconnect.com/iot-devices/iot-sensors/sentrius-bt610-io-sensor-thermistor-assemblies
https://www.lairdconnect.com/iot-devices/iot-sensors/sentrius-bt610-io-sensor-ac-current-assemblies
https://www.lairdconnect.com/iot-devices/iot-sensors/sentrius-bt610-io-sensor-ultrasonicpressure-sensors