LSR Introduces New Wi-Fi Module and Wi-Fi Development Tool based on Broadcom Technologies to Expand Industry-Leading Suite of Solutions for Designing Wirelessly-Connected Products
Published on December 8, 2015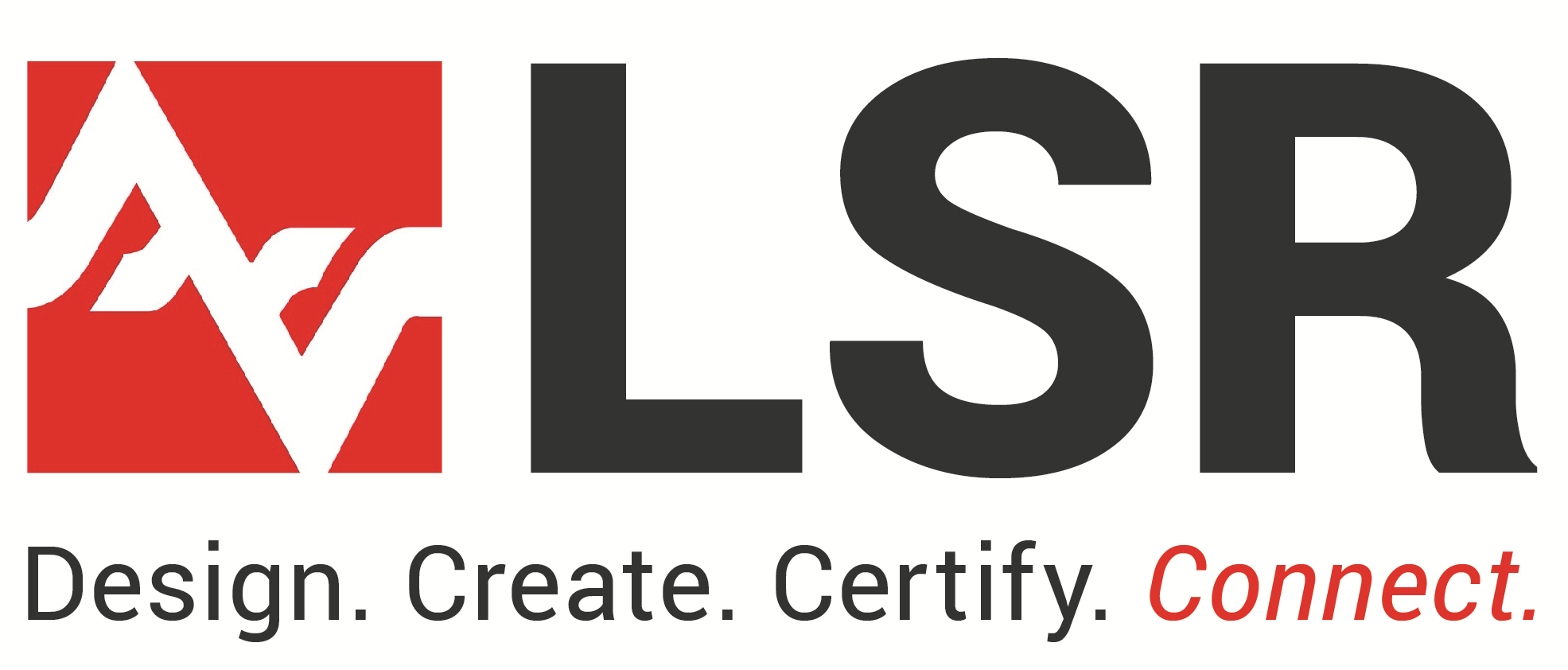 Cedarburg, WI (December 8, 2015) – LSR, a global leader in wireless modules and design services for the next generation of connected smart products, is introducing two new solutions that help companies design and certify wirelessly-connected products quickly and successfully. These two Broadcom-enabled solutions speed time to market, while also minimizing design risks, reducing implementation costs, and achieving certification for the widest range of international standards. The two new solutions are:
The Sterling-LWB™ certified Wi-Fi®, Bluetooth®, and Bluetooth® Smart multi-standard module, which enables companies to easily add wireless capabilities to electronic products typically running Linux.
A new Serial-to-WiFi API for the TiWi-C-W™ certified Wi-Fi module with integrated TCP/IP stack enables companies to easily add Wi-Fi capabilities to low cost products for the quickly emerging Internet of Things (IoT) market.
The new LSR Wi-Fi development solutions utilize Broadcom's broadly deployed silicon technology and WICED™ software platform. The Sterling-LWB utilizes Broadcom's powerful BCM4343W chipset for Linux-based applications.  The Serial-to-WiFi API is designed for IoT applications utilizing LSR's TiWi-C-W Wi-Fi module with integrated TCP/IP stack, powered by Broadcom's BCM4390 chipset.
"We are trusted partners for companies who are looking to tap into the enormous emerging demand for smart, connected solutions by enhancing their products with wirelessly-enabled functionality," said Bill Steinike, President of LSR. "We provide solutions that let companies maintain focus on the elements of their unique product's value that will win them customers and drive revenue, freeing them up from the headaches of wireless design and certification that can slow down their product development process."
"LSR's new Wi-Fi solutions help companies tap into the full potential of Broadcom's BCM4343W and BCM4390 chipsets—allowing product designers to leverage the power of our technology with pre-certified solutions that simplify and accelerate key steps in the process of adding wireless connectivity to a device," said Andrew Hunter, Director of Channel Sales at Broadcom. "LSR's mission perfectly aligns with ours because their solutions do so much to make wireless easier to deploy. Together, our products are helping companies around the world design amazing things that make the world a smarter, more connected place."
Sterling-LWB Certified Multi-Standard Module
The Sterling-LWB module provides users with more options, more certifications and a greater variety of antenna choices, which altogether provides greater flexibility to meet the challenging requirements of many wireless designs. This new certified module is a 2.4 GHz IEEE 802.11 b/g/n WLAN, Bluetooth®, and Bluetooth® Smart multi-standard module that builds upon the performance of the BCM4343W with broader capabilities to accelerate and simplify wireless development, including:
The Sterling-LWB will be offered in three different configurations to best meet the needs of a specific application, each boasting an industrial temperature rating of -40° to +85° C. 
A small footprint system-in-package (SiP) version is sized at just 10mm x 10mm, ideal for designs where space is a premium.
Sterling-LWB will also be available in two additional configurations, offering the choice of either an on-module chip antenna or an on-module U.FL connector for an external antenna. These convenient options can significantly reduce design time and risk by simplifying the antenna implementation, while also providing convenient packaging and larger pin-outs for simpler integration and manufacturing assembly. 
The advanced chip antenna integrated with the Sterling-LWB offers greater resistance to de-tuning when compared to traditional chip or trace antennas.
The Sterling-LWB will plan to support an unmatched breadth of certifications, spanning the US, Canada, EU, Japan, Australia and New Zealand.
Certifications will cover a chip, dipole, FlexPIFA™, and FlexNotch™ antennas, and LSR's on-site certification services enable customers to add additional antennas to the certification at a fraction of the time and cost.
Direct driver support for both Linux and Android operating systems by LSR's US-based engineering team will be available, along with a Bluetooth SIG qualified driver. 
LSR's Design Services division is available for additional support and integration for a broad variety of Linux platforms, and a reference design for non-Linux WICED based solutions will be made available as well. 
Product samples and development boards with an SD card form factor are planned to be available in the 1st quarter of 2016. Pricing for the Sterling-LWB begins at just $9.99 USD in 10K unit quantities.
Serial-to-WiFi API for TiWi-C-W Embedded Wi-Fi Module
The Serial-to-WiFi API solution provides users with a far faster method of integrating connectivity for IoT products, utilizing a human-readable approach that minimizes the learning curve associated with traditional serial command set methods. This API is used in conjunction with LSR's TiWi-C-W™ certified module, which provides an embedded Wi-Fi solution that enables serial-based control from a simple, low-cost host processor, making it ideal for many price-sensitive, emerging IoT applications. 
This Serial-to-WiFi API makes it simple to establish socket-based Wi-Fi communications through intuitive serial commands from your existing design's microcontroller (MCU). More than just a simple network processor, Serial-to-WiFi provides a connection management layer within the TiWi-C-W module that actively manages the Wi-Fi and socket interfaces. A design's microcontroller doesn't need to run a TCP/IP stack or any other network management software; it can simply send a 'Socket Open' command and begin.
TiWi-C-W Development Kits featuring Serial-to-WiFi are available today through all of LSR's distribution partners.  Pricing for the TiWi-C-W begins at $10.99 USD in 10K unit quantities.  Firmware and API documentation for Serial-to-WiFi are available to LSR customers at no charge.  Learn more about Serial-to-WiFi.
About LSR
LS Research, a Laird business, makes it possible for the world's most forward-looking companies to design the next generation of connected smart products in a dramatically faster, simpler way. With a decades-long history of technology leadership and expertise in wireless technology, LSR is a global leader in wireless technology platforms that provide the foundation for ground-breaking wirelessly-enabled industrial, commercial, and consumer products. LSR's solutions for smarter, simpler wireless design—and depth of experience in Wi-Fi®, Bluetooth®, BLE, ZigBee®, 802.15.4, RFID, NFC, DECT, and cellular—make LSR a trusted partner for product manufacturers across the globe. LSR complements its broad line of RF module and antenna solutions with industry-renowned technical support, comprehensive design services, on-site FCC/IC/CE/Giteki/C-Tick testing and certification.