Laird YF Series Yagi Antennas Set Industry Standard for Remote Monitoring Reliability
Published on October 17, 2016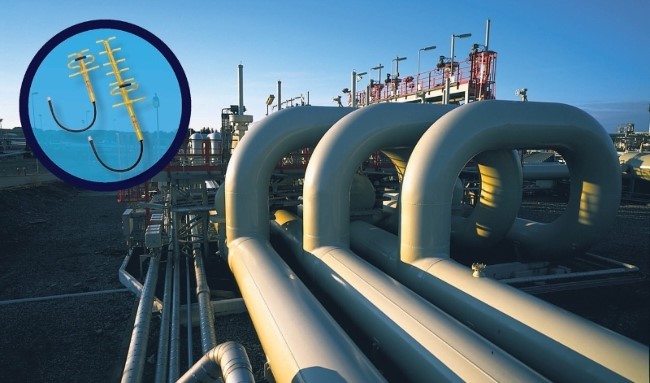 Industry 1st IP67 Rated Yagi Antennas Deliver High Performance and Rugged Reliability
SCHAUMBURG, IL (USA), Oct. 17, 2016 -- Today global technology leader Laird (LRD: London), announces an industry 1st release of four (4) new IP67 rated Yagi antennas to increase reliability of M2M wireless remote monitoring in extremely harsh operating environments.
Progressive utilities, oil and gas companies, water districts and others use wireless remote monitoring to instantly transmit information and monitor Remote Terminal Units (RTUs) to and from a centralized location. Eliminating travel expenses and personnel resources dedicated to physically obtain routine operational and diagnostic data at remote sites can significantly reduce labor cost and improve operational efficiency and safety.
Although these M2M solutions have been in operation for years, ensuring maximum online/uptime for these RTU's in extremely harsh environments continues to be a major challenge. NEMA (National Electrical Manufacturers Association) rated RTU enclosures have historically been installed to provide protection against windblown dust and rain, splashing water, and hose-directed water. Until now compatible fully compliant IP67 rated Yagi antennas were not available in the marketplace.
Laird's forward looking engineers' secured market driven customer feedback and successfully developed an innovative, new antenna design to meet these needs. This market leading design provides internal matching of the antenna connector and coaxial cable resulting in an industry 1st fully compliant IP67 family of YF Series Yagi antennas.
"Antenna durability and reliability in extremely harsh operating conditions has long been the nemesis for many M2M applications," explains Jack Cowper, Laird's Senior Vice President of Infrastructure Antenna Systems. "YF Series Yagi antennas reaffirm our ongoing commitment to deliver market driven solutions that resolve operational critical customer needs," added Cowper.
Laird YF Series Yagi Antennas are available in 450-490 MHz / 9.1 dBi & 12.2 dBi gain configurations in addition to 880-960 MHz / 8.6 dBi & 12.2 dBi configurations. All YF Series Yagi Antennas are available in either gold or fully black anodized corrosion resistant finishes and come standard with an industry leading five-year product warranty.
For more information, click: https://goo.gl/Tlz3aG
About Laird
Laird is a global technology company focused on providing systems, components and solutions that protect electronics from electromagnetic interference and heat, and that enable connectivity in mission critical systems through wireless applications and antenna systems.
Products are supplied to all sectors of the electronics industry including Connected Transport, Connected Industry, Connected Medical, Telecom/ Computing, and Mobile Device markets.
Laird, a unit of Laird PLC, employs over 9,000 employees in more than 50 facilities located in 19 countries.
For the latest news or more information, visit: Lairdtech.com | twitter.com/lairdtech | facebook.com/lairdtech | linkedin.com/company/laird-technologies
Trademarks© 2016 All rights reserved. Laird, Laird Technologies and the respective logos are trademarks owned by Laird Technologies, Inc. and/or Laird PLC, either directly or indirectly through one or more subsidiaries. Other products, logos, and company names mentioned herein, may be trademarks of their respective owners.