Laird Introduces the mFlexPIFA, the Industry's First Flexible PIFA Antenna Designed Specifically for Metal Surfaces
Published on November 28, 2018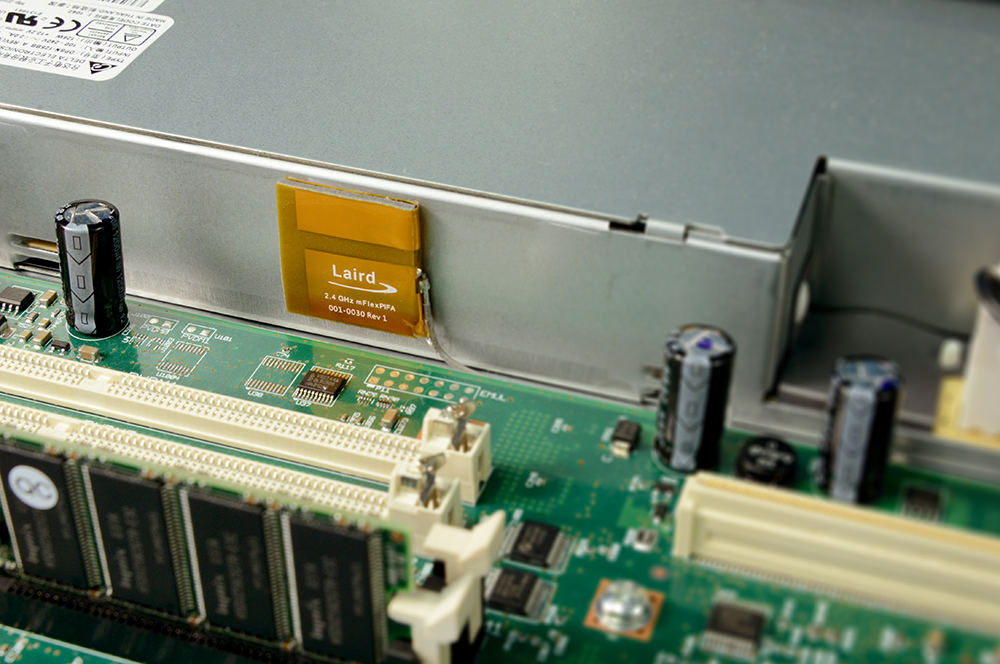 Global technology leader Laird (LRD: London) is introducing the industry's first adhesive-backed flexible antenna designed to be used directly on metal surfaces, enabling the Internet of Things to continue its explosive growth to about 50 billion connected "things" worldwide by 2020.
The new, patented antenna – Laird's mFlexPIFA -- is about the size and thickness of a quarter, and is ideal for wirelessly connecting everything from household appliances and automated equipment to medical devices and millions of other items. It is based on a Planar Inverted-F Antenna (PIFA) structure comprised of a mylar antenna element with a foam core, resulting in a low profile, flexible antenna.
The mFlexPIFA antenna can be mounted in a wide range of embedded and external applications with metal surfaces and enclosures. It is available in a 2.4 GHz version for Wi-Fi, Bluetooth, Zigbee, Thread, and general ISM applications. It is also certified for use in selected Laird Bluetooth and Wi-Fi modules. 
Importantly, the mFlexPIFA enables the antenna to be placed directly onto metal surfaces without detuning the antenna, which until now has been a major challenge faced by product designers and original equipment manufacturers. It also can be used on curved -- concave or convex -- metal surfaces to provide greater flexibility in design and superior antenna gain and performance.
"Products with a lot of integrated metal and metal enclosures have historically provided significant challenges for antenna implementation, and Laird has solved this problem with the mFlexPIFA," said Scott Lordo, Laird's senior vice president and general manager. "Typically, placing an antenna near metal surfaces will detune the antenna, but the mFlexPIFA addresses this critical technical challenge.
"The mFlexPIFA joins our family of antenna solutions that are engineered to provide unmatched quality and flexibility, and solve real-world antenna design challenges, especially in products that will become a part of the Internet of Things," he said, adding that Laird is a trusted source for wireless design, and provides custom antenna design services, product development, and on-site EMC certification and testing.
For more information about Laird's mFlexPIFA, click here, or about Laird Connectivity, click here.
About Laird
Laird is a global technology company that enables connectivity in mission critical systems through innovative wireless applications and antenna solutions, and components and solutions that protect electronics from electromagnetic interference and heat. Its OEM customers are among the best-known and most beloved brands in the world.
For the latest news or more information, visit:
Lairdtech.com | twitter.com/lairdtech | facebook.com/lairdtech | linkedin.com/company/laird-technologies
Trademarks
© 2017 All rights reserved.  Laird, Laird Technologies and the respective logos are trademarks owned by Laird Technologies, Inc. and/or Laird PLC, either directly or indirectly through one or more subsidiaries. Other products, logos, and company names mentioned herein, may be trademarks of their respective owners.