Laird Connectivity's New System on Module and Enterprise-Grade Software Stack Deliver Superior Enterprise-Class WiFi Connectivity
Published on November 29, 2018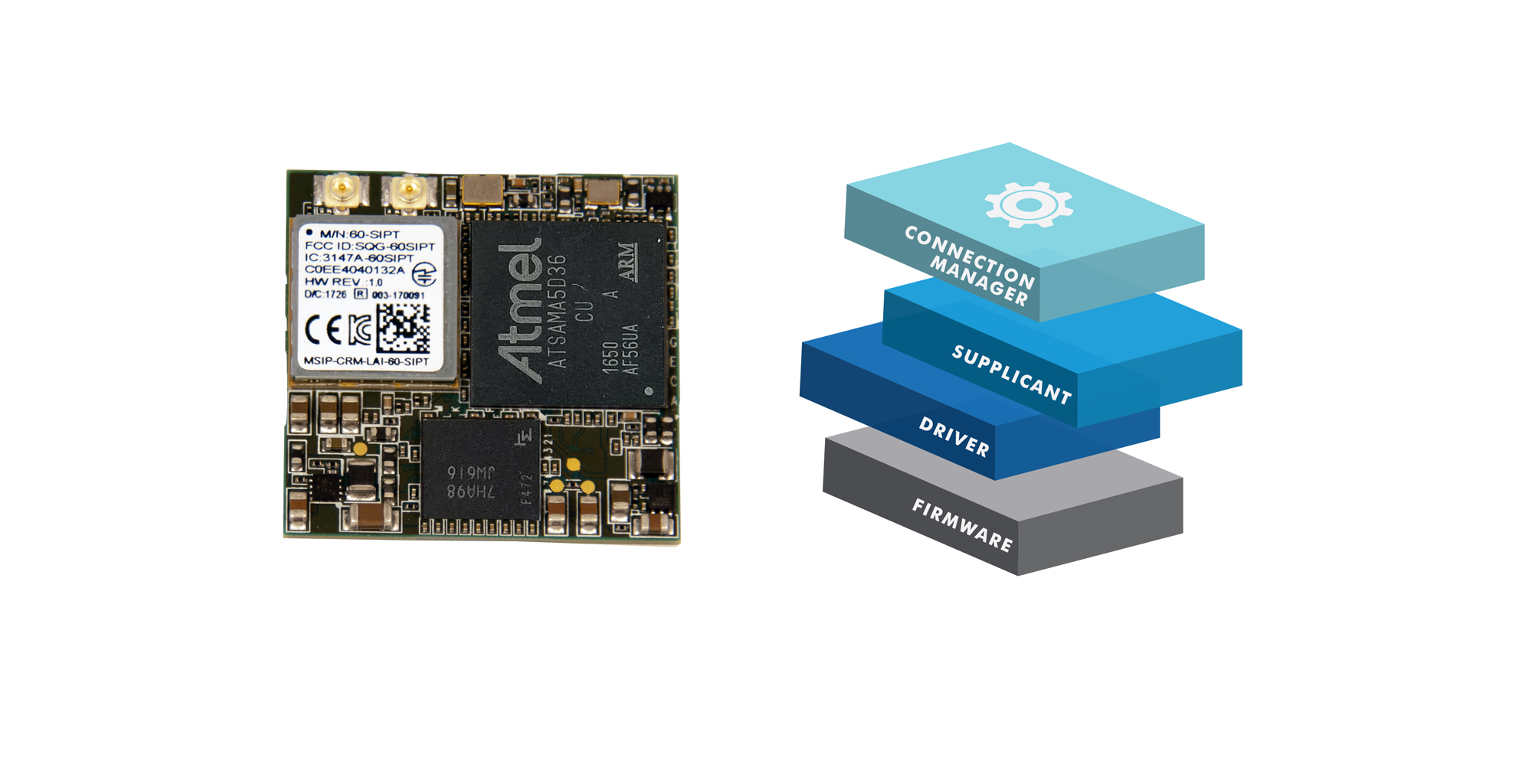 Laird Connectivity expands Wi-Fi portfolio to include complete system on module (SOM) and unparalleled software that offer unmatched connectivity, security, and Linux support
MUNICH, November 13, 2018 – Global technology leader Laird Connectivity has announced the new 60 Series System on Module (SOM) and the Summit Software Stack at the electronica trade fair in Munich, Germany, November 13th – 16th, 2018.
The Summit Software Stack is an enterprise-grade software update that unlocks the full potential of Laird Connectivity's 60 Series modules. Understanding that each RF environment is different, Laird Connectivity has taken careful consideration into the configurability and feature enhancements of the Summit Stack to ensure that wireless devices perform at their peak performance. The Summit Software Stack includes optimizations that reduce channel scan times, provides up to 15 times faster roaming, and up to 50 percent more consistent roaming when compared with other radios.
The new 60 Series SOM is based on the Microchip SAMA5D36 and brings all of Laird Connectivity's industry expertise and capabilities into one solution. The 60 Series SOM provides superior enterprise-class Wi-Fi connectivity with full support for 2x2 MU-MIMO 802.11ac WLAN plus Bluetooth 4.2 dual-mode. This solution is equipped with a Cortex A5 applications processor, wireless and wired connectivity, enterprise-grade security, LCD support, and comprehensive Linux board support package (BSP). 
"For the Summit Stack, our dedicated and experienced engineering team has developed a world class product providing a full Linux network stack, enhanced roaming and scanning performance, and the robust and reliable connectivity experience that customers expect from a Laird Connectivity product. We've utilized our expertise to optimize the radio above and beyond the standard performance you'll find with other radios," said Andy Dobbing, Director of Software Engineering, Laird Connectivity. "The 60 Series SOM builds upon our industry recognized connectivity and will provide a secure Linux kernel and hardware platform through our Chain of Trust security architecture, additional LCD graphics capability, and a Linux Board Support Package and SDK development environment that allow customization for customer specific needs."
The 60 SOM includes Laird Connectivity's superior RF wireless performance for critical applications that require robust wireless connectivity in challenging RF environments. The new 30mm x 30mm form factor minimizes design space requirements and also facilitates a roadmap for legacy devices. Laird Connectivity's newly released "Chain of Trust" architecture for the 60 Series SOM provides layers of enterprise-grade security to protect from external threats. This architecture is designed with multiple layers of signing, verification, and isolation to ensure the device only runs trusted software and protects the host application from intrusion attempts. These capabilities along with FIPS 140- 2 certification make the 60 Series SOM the ideal platform for wireless bridges, main processing units, or IoT gateways for medical and industrial applications.
"Laird Connectivity is at the forefront of making our world more connected than ever. With the new 60 Series SOM, our customers have all the functionality of a SOM but with the added benefits of Laird Connectivity's industry-leading connectivity, advanced security, and Linux expertise," said Jonathan Kaye, Product Director, Laird Connectivity. 
Visit Laird Connectivity at electronica, Hall C3, Stand #124 to learn more about the 60 Series SOM and Summit Software Stack as well as Laird Connectivity's full end-to-end connectivity solutions which can help solve your critical wireless and IoT challenges. 
For more information about the 60 Series SOM, CLICK HERE.
For more information about the Summit Software, CLICK HERE. 
About Laird Connectivity
Laird Connectivity simplifies the enablement of wireless technologies with market-leading wireless modules and antennas, integrated sensor and gateway platforms, and customer-specific wireless solutions. Our best-in-class support and comprehensive engineering services help reduce risk and improve time-to-market. When you need unmatched wireless performance to connect electronics with security and confidence, Laird Connectivity delivers — no matter what.