Mighton's Avia Smartlock Provides Unparalleled Security with Laird Connectivity's Family of Bluetooth 5 Modules
The Avia smart lock was designed with wireless security at the very forefront, and the Bluetooth 5 specification of the BL654 made it easy to integrate the very latest in Bluetooth security into the Avia smart lock.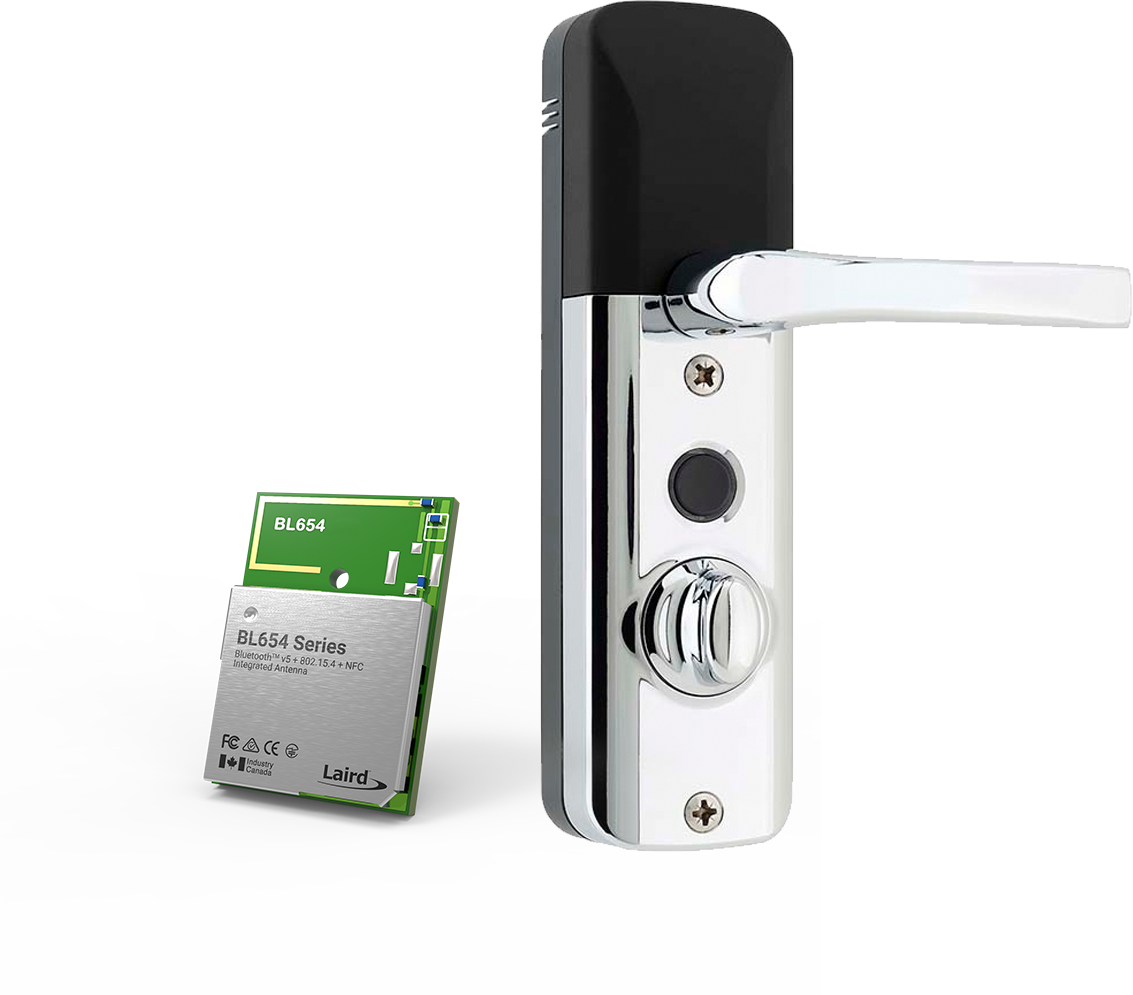 Introduction: Mighton Brings loT to a Unique Device Class 
As more and more devices become smart devices with internet connectivity, the urgency to keep those devices secure grows. Everything from baby monitors to wearable health trackers provide an increased value to their users by being internet connected. But with that value comes potential new risks, and it's critical that device manufacturers do the complicated and important work of designing with user security at the front of mind. 
Nowhere is security more tangible than in the business of door locks. Mighton is the United Kingdom's oldest sash window hardware specialist, and their wide product portfolio provides customers with thousands of products around high-quality, reliable window and door hardware. Their expertise and services set them apart as the original specialists in their industry. 
Their vision was to create the greatest smart lock in the industry. It would introduce top-notch, highly secure connectivity to a new class of product: the multipoint lock. Multipoint locks provide an increased degree of physical security: when the lock is engaged, a door is affixed at multiple positions, rather than just at the position of the lock. Additional latches are engaged at the top and bottom, making it harder to physically break the lock. 
Mighton's multipoint smart lock would benefit from this added physical security, but it would also need to bring ironclad wireless security to complete their vision. It would need to be easily locked and unlocked via a key fob as well as via smartphone or the web, anywhere in the world. Whatever module was selected for their first wireless product would need to be well-supported, 
well-documented, and easy to integrate and develop.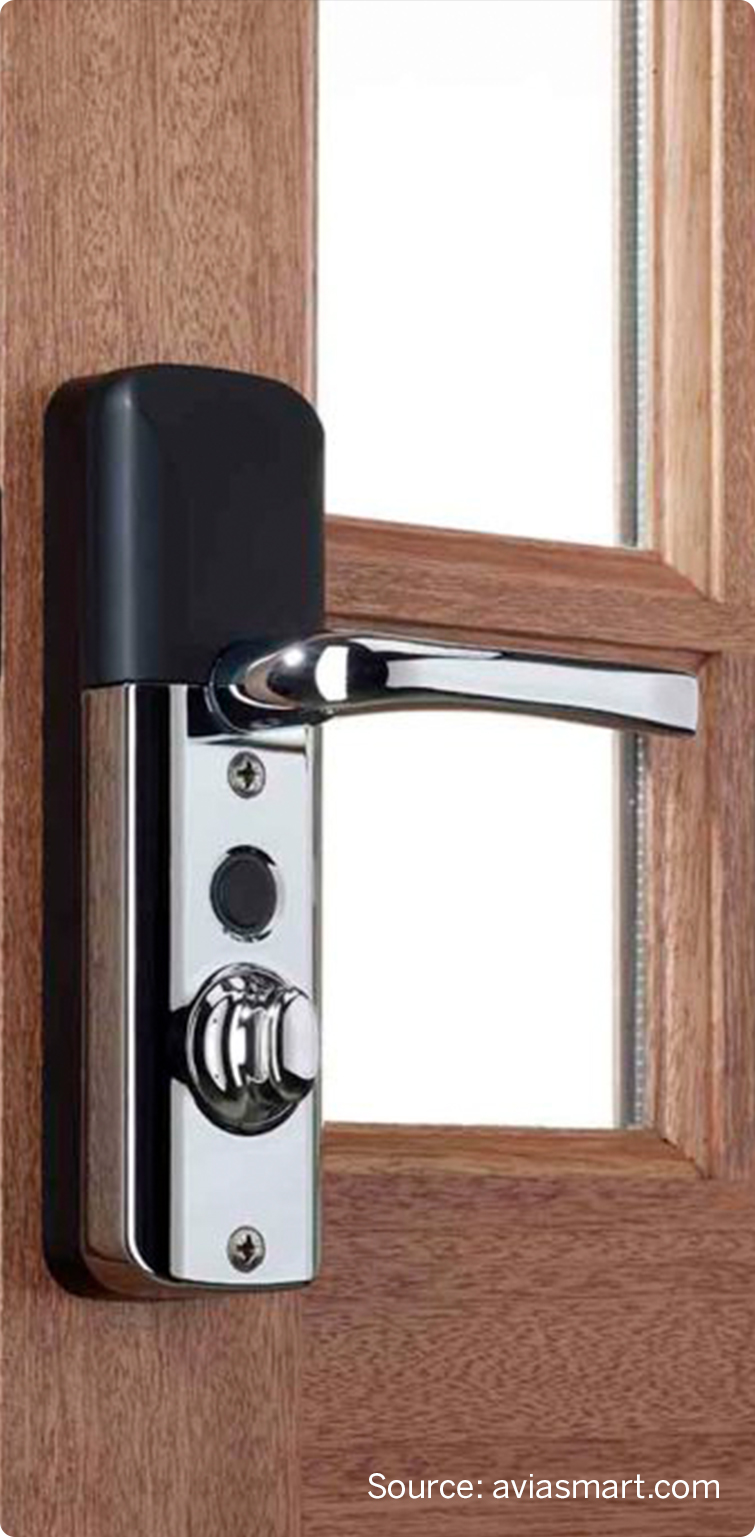 The Solution: The BL652 and BL654 Bluetooth 5 Modules 
Mighton selected Bluetooth as the short-range wireless solution for in-home interaction with the lock. Bluetooth's reliable personal area coverage would make it the ideal protocol for controlling locks around the home. 
They ultimately chose Laird Connectivity's BL654 Bluetooth module as the wireless component of their Avia Smart Lock. It provided a stable. well-documented platform for wireless development based on decades of experience in Bluetooth. They developed their application with Nordic's fully comprehensive SDK. And Laird Connectivity's industry-best support team was able and available to help bring the design to life. 
The Avia smart lock was designed with wireless security at the very forefront, and the Bluetooth 5 specification of the BL654 made it easy to integrate the very latest in Bluetooth security into the Avia smart lock. The BL654 leverages Nordic's nRF52840 chipset, the most advanced in their nRF52 line. It incorporates AES-256 encryption with Diffie-Hellman pairing, a highly secure encryption algorithm that is the standard for secure applications such as those used by the military. Its ARM Cryptocell™-310 cryptographic accelerator provides several high-level cryptographic functions that are key to strong wireless security, such as true random number generation, hashing functions, and public key cryptography. 
Additionally, the nRF52840 features an embedded ARM Cortex-M4F microcontroller with generous memory available for application development. With 1MB flash memory and 256K of RAM, the nRF52840 provides a spacious and open platform for developing complex loT applications. 
For their key fob which would control the lock over Bluetooth, Mighton selected Laird Connectivity's BL652 Bluetooth module. The BL652 proved to be a cost-effective complement to the BL654 in the simpler fob component. And because both devices leveraged Nordic chipsets and the Nordic SDK, they were able to build a highly-reusable code base that accelerated their application development.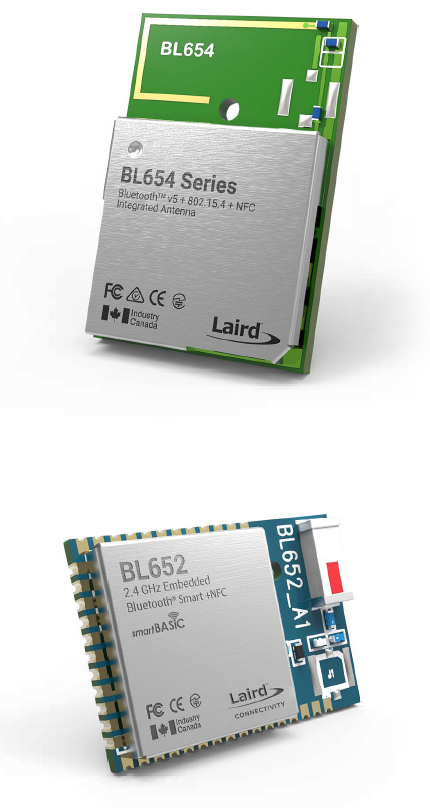 Results: A Unique Product Uniquely Certified and Ready for the Home 
The Mighton Avia smart lock came to market with Apple HomeKit integration, making it very easy to use and control for millions of iOS users. Its heavy-duty design, military-grade encryption, and convenient operation make it an exceptional choice, and as a multipoint lock it stands alone in the smart lock industry. And with Home Kit integration, it can be locked and unlocked over the internet from anywhere in the world. 
Mighton also managed to secure the world's first Internet Security Certificate from the British Standards Institution for the Avia smart lock. This means compliance to the ETSI TS 103 645 standard, which certifies a product meets rigorous security standards for loT devices. It's designed to protect privacy, enhance security, and prevent Distributed Denial of Service (DDoS) attacks which are often launched from poorly secured loT devices. 
The Avia smart lock combines rugged physical security, exceptional wireless security, and ease of use to form a totally unique product in its industry. It's sold to UK customers through their exclusive hardware distributor, Mila.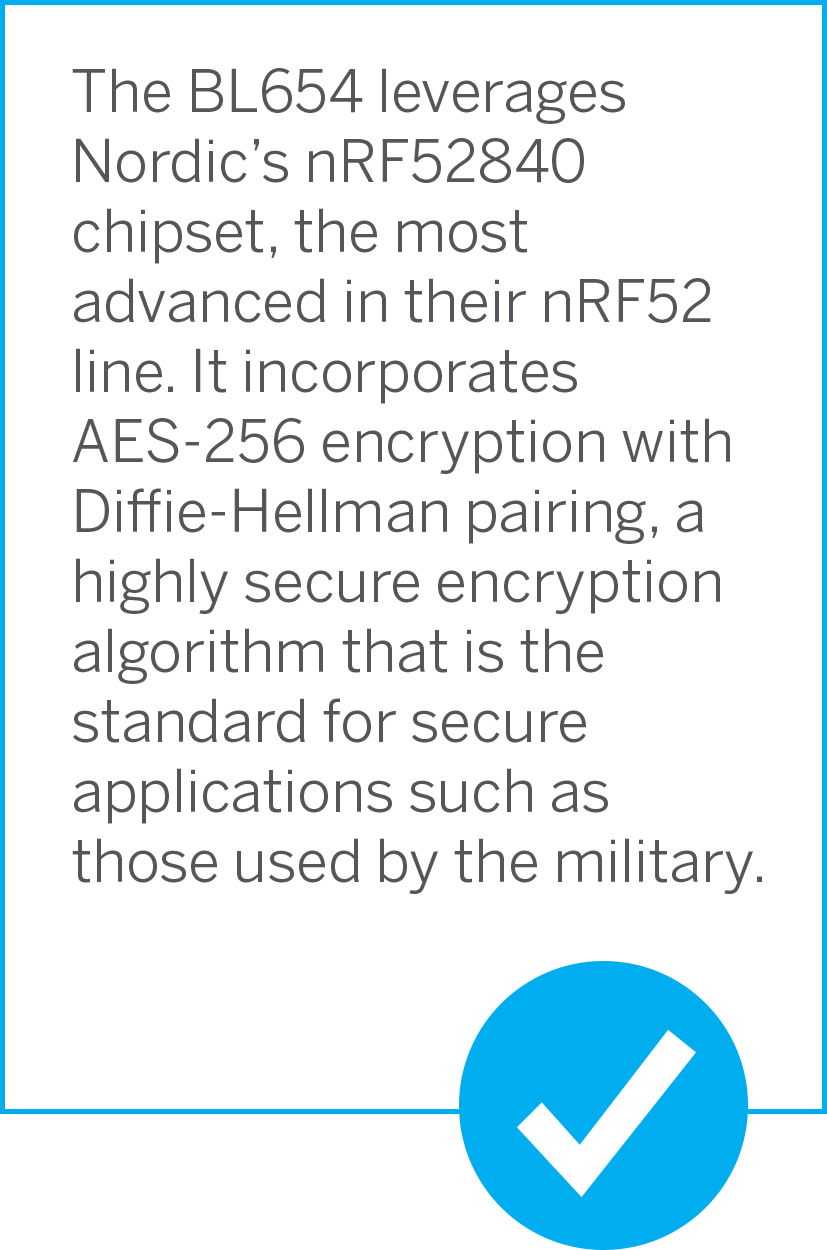 Design with Laird Connectivity – The Product Design Experts
With over three decades of wireless design, product design, and electronics expertise, Laird Connectivity has every tool and skillset in house to help get your ideas to market. Our designers are professionals in material design, product design, electronic design, and more. We offer rapid prototyping, full-service hardware and software development, and can secure regulatory approvals in our accredited test laboratory.
Our wireless module portfolio is the culmination of that design and development expertise. Our Bluetooth 5 modules leverage Nordic Semiconductor's SoC chipsets for the latest and greatest in security, design flexibility, and performance. Our modules offer multiple ways to develop, multiple antenna options, and many software offerings designed to simplify your development. Develop on our fully-featured development kits, which expose all hardware interfaces with buttons and LEDs to help prototype your design.  
Laird Connectivity has been at every step and can help identify risks in your design before they become problems. Let our decades of experience help you bring your designs to market safely, on time and within budget.
Contact us to learn how Laird Connectivity can bring your designs to life.
For more of our embedded Bluetooth 5 modules, visit our Bluetooth 5 modules page.
About Laird Connectivity
Laird Connectivity simplifies wireless connectivity with market-leading modules, antennas, IoT devices, and customer-specific wireless solutions. Our products are trusted by companies around the world for their performance and reliability. With best-in-class support and comprehensive design services, we reduce your risk and improve your time-to-market. When you need unmatched wireless performance to connect your applications with security and confidence, Laird Connectivity Delivers – No Matter What.