Finding Zen in Your Embedded Development: How Dojo Five & Laird Connectivity Speed You To Market
Best-in-class embedded DevOps from Dojo Five meets hardware tailored to OEMs' unique demands. Learn how our combined offerings allow OEMs to rapidly iterate and focus on their core excellence.
Published on August 29, 2023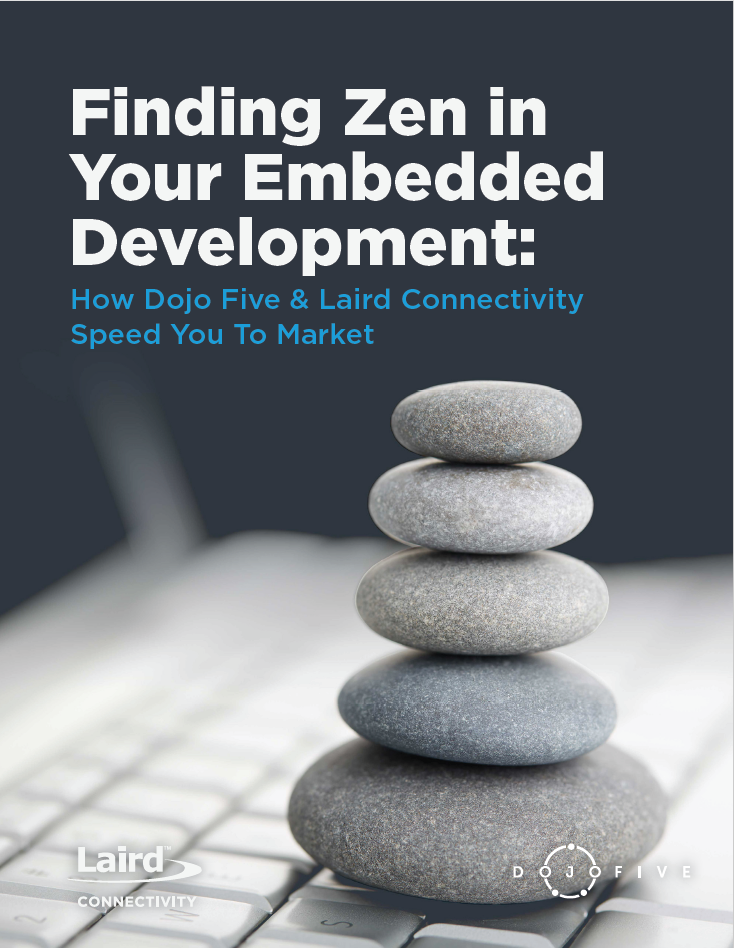 In product development, the most effective, forward-thinking, and risk-reducing practices are the hardest to realize. Most product teams simply don't have the time, resources, expertise, and headcount to internally drive the DevOps excellence behind the most successful products. And specifically for embedded development, many off-the-shelf DevOps offerings aren't natively a great fit. This is just some of what Dojo Five solves for its customers. Dojo Five supplies embedded developers with all the tools to do secure, reliable, scalable embedded development that takes advantage of the most forward-looking practices in DevOps.

For those designing connected products, that's half the puzzle. The other half is finding the right hardware solution that not only is compatible and dependable, but whose availability and customizability can keep pace with this newfound efficiency.

Read this paper to learn how Dojo Five and Laird Connectivity solve the software and hardware puzzle to help OEMs develop their best products and leverage countless hours of best practices and DevOps expertise.