Clearing the Way for Public Safety: How Applied Information's Glance™ System Cuts Response Times and Saves Lives
A matter of seconds can mean the difference between success and failure, injury, or even death. Applied Information wanted to implement a self contained fallback option ensuring a reliable and redundant solution.
Published on June 1, 2023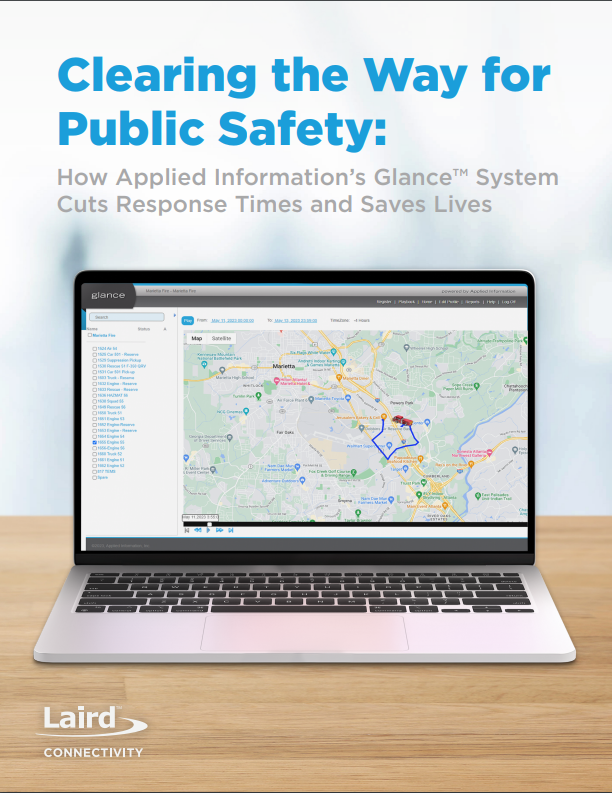 In most US cities, emergency response times are increasing as traffic gets worse. First Responders in emergency situations have more than a single person's well-being on the line – they have to account for their own safety, and the safety of those on the route to the distress call. Responding to a crisis effectively requires emergency workers to get to their destination quickly and safely, navigating road hazards, pedestrians, and traffic on the way. While other drivers know to slow down, pull over, and make way, it still sometimes isn't enough to facilitate an effective emergency response, especially at intersections.

Applied Information Inc., based in Alpharetta GA, is a leading developer of connected, intelligent transportation system (ITS) solutions designed to improve safety, reliability, and mobility. Read on to learn how they developed a robust wireless fallback system to ensure critical connectivity, even in scenarios where other wireless networks failed.