Product Portfolio - Modules, SOMs, and Antennas
A collection of our product offerings in modules, SOMs, and antennas. Updated Q3 of 2023.
Published on April 6, 2023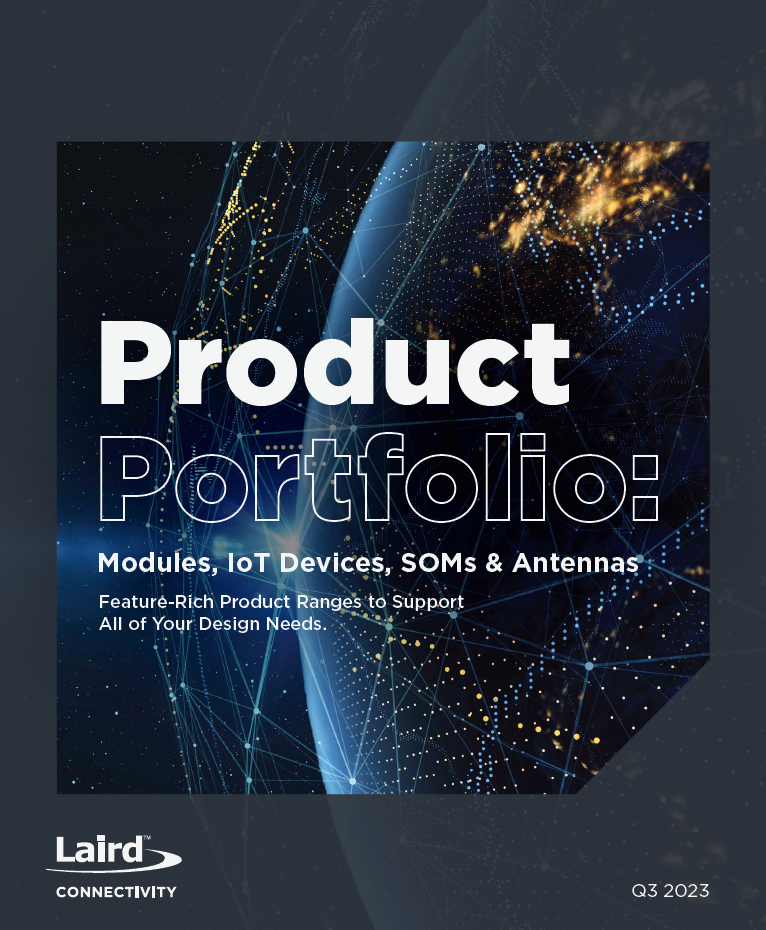 Laird Connectivity simplifies wireless connectivity with innovative IoT solutions and world class customer support. We offer the industry's broadest spectrum of products spanning SOMs and single-board computers, Wi-Fi, Bluetooth/Bluetooth LE, LoRaWAN, Cellular, sensor and gateway implementations, antennas, and more. Bring innovative wireless designs to market with our IoT devices and certified RF modules that enable secure, reliable wireless connectivity in the harshest RF environments.