Antennas & Solutions for Smart Utilities
Published on January 27, 2021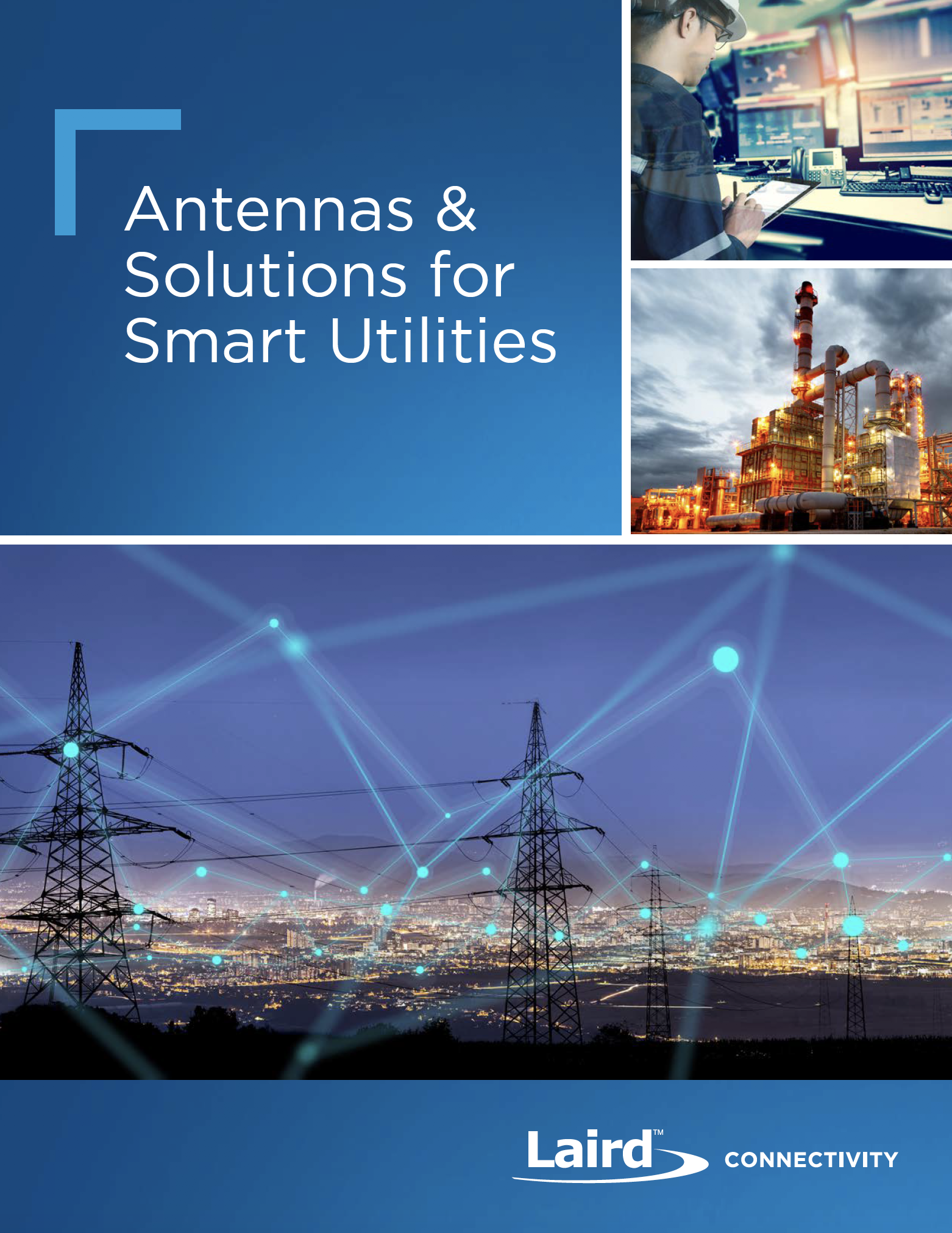 Smart Utilities in Gas, Water and Electricity are for more than just convenience. A connected grid improves efficiency, safety and reduces costs through predictive maintenance and control. We have the tools for the ideal robust wireless solution. 
Today's Smart utilities are connected using several unique wireless protocols, each of which feature unique strengths and capabilities for their given applications and Laird Connectivity has solutions for each of these. Each brings something to the table: Bluetooth and Wi-Fi for gathering local/consumer end data; LoRaWAN to route data to the cloud over Low-Power WAN (LPWAN); cellular 4G/5G/LTE-M for nationwide blanket coverage; and even private networks incorporating high gain antennas for wireless backhaul. Every scenario has an ideal solution and our wide range of antennas gets critical data where it needs to go, securely.
The right antenna choice is critical to the reliability and performance of Smart networks and Laird Connectivity offers a full range of antenna products and accessories to enable this. Laird Connectivity's 70+ years of wireless design experience has produced a rich portfolio of high performance antennas that excel in their applications. This includes internal, vehicle-mounted, infrastructure and more.