Wi-Fi Healthcare Services to Grow in 2016- Drives Connected Hospital
Published on July 24, 2015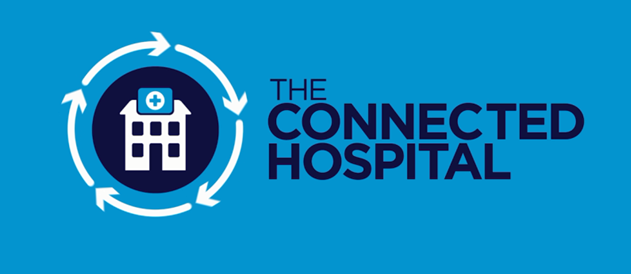 In Connected Hospitals, wireless technology allows caregivers and patients to roam around the hospital freely while providing accurate and timely monitoring. Through successful wireless medical device integration, Connected Hospitals have become the model of healthcare deployment that is economic, scalable, efficient and, most importantly, secure. The success of this approach to healthcare is largely due to Wi-Fi adoption which has led to an increased number of wireless medical devices. ITProPortal joins us in our recognition of the importance of the Connected Hospital in their article, "How Wi-Fi is Changing the Healthcare Industry". Written by Gavin Wheeldon, the article discusses the role Wi-Fi plays in healthcare and the expected growth of the technology in hospitals. According to the article, "…the market for Wi-Fi healthcare services is set to grow to $1.34 billion by 2016."
A Connected Hospital prevents undesirable events such as hospital readmissions, which causes Medicare to not reimburse hospitals within 30 days if a patient is readmitted for the same cause. Other benefits include remote configuration and monitoring of patient's medicine, minimizing transcription errors, and security of patient's information. Interoperability is also a huge advantage to Wi-Fi adoption in hospitals. Wi-Fi certified devices working with each other and potentially other wireless technologies strengthens the wireless ecosystem in healthcare facilities.
Connecting medical devices to Electronic Health Record (EHR) systems has reduced the time it takes to enter vitals from 7 to 10 minutes to less than 1 minute per patient.
Wheeldon also says, Oxygen monitoring devices, smart beds, and real-time access to X-rays and MRI scans are some of the necessities of hospitals in this day and age. Medical advances involving Wi-Fi have allowed caregivers to fully utilize these necessities, which will help the experience of both patients and caregivers. A Connected Hospital that features anytime, anywhere access for caregivers helps build steady patient-caregiver relationships and allows for accurate and timely patient monitoring. A fully Connected Hospital relieves the burden of administrative tasks through the use of wireless medical devices throughout the hospital. This allows caregivers to focus on the well-being of patients rather than the process of making sure information is transferred properly to other sections of the hospital. Why worry about logging a patient's heart rate and waiting for the results to get sent over to Cardiology when wireless medical devices can do it for you?
When it comes to the expenses of a hospital, smart allocation of resources is an important factor in running a truly efficient hospital. Wi-Fi technology is used to track missing pieces of equipment such as wheelchairs, which can be costly to replace. Presence analytics let administrators know which rooms are being used, so patients are not over-booked. Preventing over-booking and lost equipment is a key benefit and allows hospitals to put their monetary resources elsewhere.
Despite the many benefits of the Connected Hospital, there are still challenges that need to be overcome including standards for interoperability, security, and wireless medical device adoption. However, the opportunities for growth are far greater than the challenges associated with adopting wireless technology. Today hospital IT can take advantage of government incentives, and documentation to make informed decisions and join an entire ecosystem of medical device manufacturers, wireless module manufacturers, and infrastructure providers.
Laird has always striven to help make the Connected Hospital a reality. Click here to learn more and for access to additional resources including white papers, videos, and infographics!