What You Should Know About Wireless Medical Device Design
Published on July 10, 2015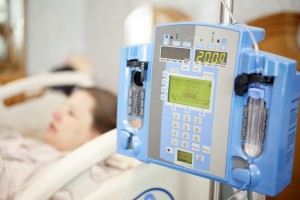 A popular article written by Chris Downey of Laird and David Hoglund of Integra Systems was recently featured in the June issue of AGL Small Cell Magazine. Titled, "Key Considerations for Designing a Wireless Medical Device", the article provides insight on the requirements needed for wireless medical devices to properly perform in mobile and secure environments. It also defines the costs incurred and saved through the proper selection of embedded WLAN modules.
When choosing an embedded wireless solution for a medical device, it is especially important to make an informed decision. Many factors must be considered. The article guides readers through:
Technical Requirements

Business Requirements such as Current and On-Going Technical Support

The Radio Provider and What to Look for in the Embedded Module Design

The Risk of Cost vs. Proven Performance

Certifications and Overall Cost of Ownership
Understanding these unique requirements can help ensure success of WLAN deployed solutions in medical devices. Failure to do so can make costs in areas such as performance, potential regulatory recalls, and product re-design possible risks.
"Key Considerations for Designing a Wireless Medical Device" is featured on page 31 in the digital version of AGL Small Cell Magazine. The article was also featured in the by RF Globalnet in May. The article is a shortened version of Laird's white paper, "The Unique Wireless Medical Device Requirement for Healthcare", one of Laird's most popular white papers to date. Check it out, here.
Want to hear more from Laird? Subscribe to our mailing list for the latest blog posts!