TBT: White Paper on BLE
Published on August 20, 2015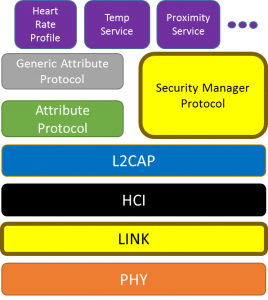 Earlier this year, Laird released a white paper on security and privacy for Bluetooth Low Energy (BLE).  The white paper covers the basics of security and privacy for BLE and takes a closer look at the added features of the BL6x0 and BT900 series. It's an excellent resource for those looking to learn or get a refresher on the basics of BLE security and privacy. With hundreds of downloads, it is one of our most successful white papers to date.
Security and privacy are always top concerns in any wireless design, especially in designs intended for the Enterprise Internet of Things (EIoT) and the Connected Hospital. Bluetooth protocols, version 4.0 and newer, include a BLE connectivity option for OEMs seeking secure and private connection capabilities. BLE makes it possible to add wireless short-range capabilities to devices. Adding these capabilities enables smaller form factors, better power optimization, and the ability to operate on a small power cell for months or even years. BLE even comes equipped with several security and privacy capabilities and there are BLE modules that can provide additional security and privacy to make the technology an even stronger embedded wireless solution. The white paper serves as a technical guide to security and privacy for BLE, up to version 4.1 and highlights the additional security and privacy features that Laird's BL6x0 series and BT900 dual mode solution provide.
The white paper can be downloaded here.