Requirements Unique to Wireless Medical Devices
Published on February 26, 2015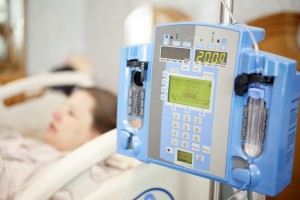 The demand for mobility and improved patient care is a growing trend in healthcare, leading to more and more hospitals making the transition to wireless. When dealing with sensitive data, it is especially critical to ensure that wireless medical devices are connected securely to the enterprise. The 2015 healthcare environment provides many challenges such as the increased number of mobile users, the Bring Your Own Device (BYOD) trend, the construction materials of the facility, the enterprise WLAN design, and ultimately the performance characteristics of the WLAN enabled radio within the medical device. When choosing a Wi-Fi radio, it is imperative for medical device manufacturers to understand that there are unique requirements to ensure the success of their solutions. Failure to understand these requirements can result in loss of performance, regulatory recalls, product re-design, loss of revenue, and even competitive marketing positioning.
"Integra Systems, Inc. worked with a medical device company that chose Laird for their embedded WLAN module. The business factors that drove this ultimate decision was the least amount of risk, cost analysis regarding certifications and support, and validated enterprise market place acceptance" says David Hoglund, Founder of Integra Systems.
Laird is releasing a new white paper titled The Unique Wireless Medical Device Requirement for Healthcare, written by Hoglund, on March 10. This white paper provides details of the requirements needed for a wireless medical device to perform correctly in a mobile and secure environment. It also breaks down costs and outlines the pros and cons associated with choosing various types of embedded WLAN modules. The white paper will be available for download March 10 but sign up today to receive early access and notification here.