Our Sentrius™ MG100 Gateway – Now an AWS Qualified Device!
Published on March 1, 2022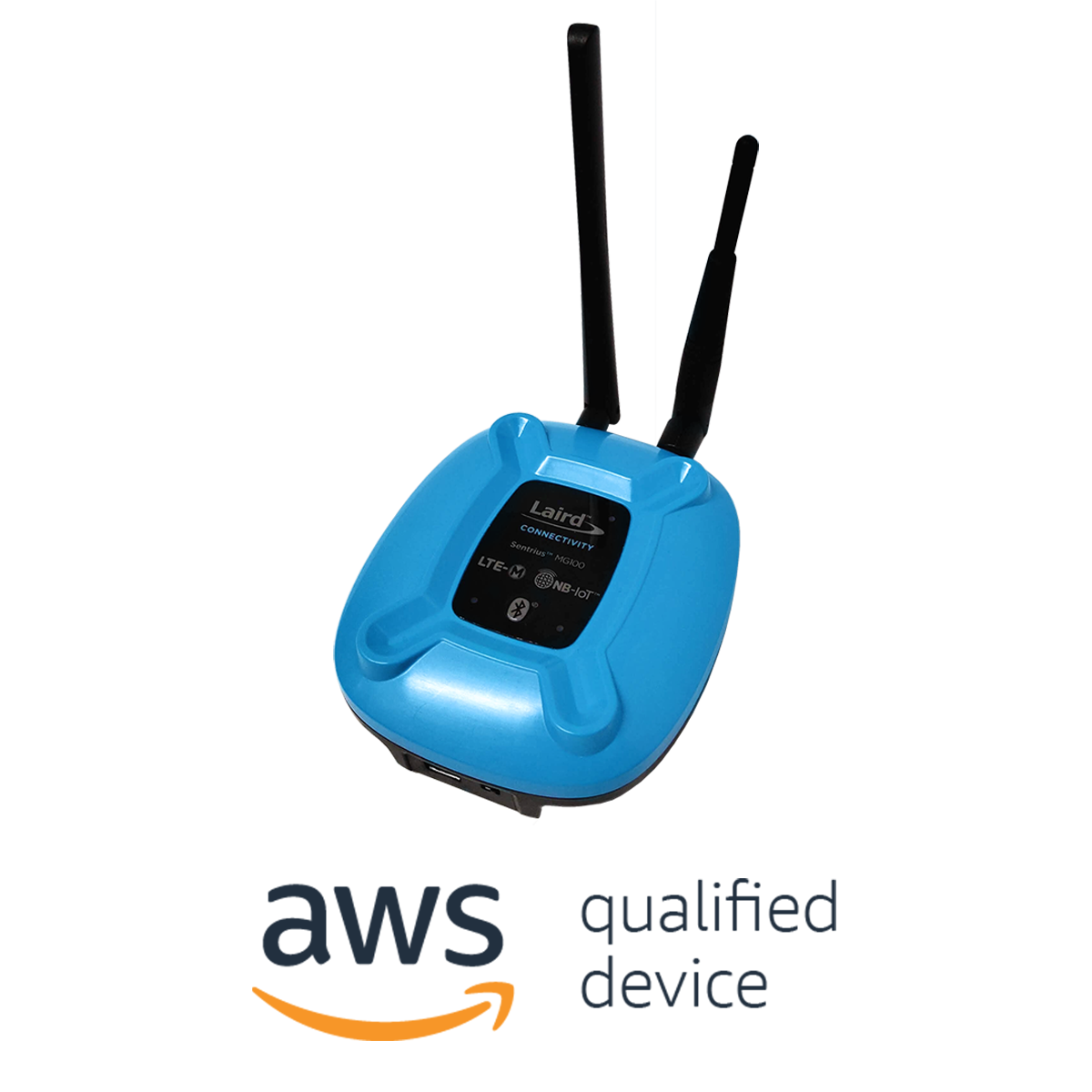 Our Innovative LTE/Bluetooth Gateway – Now Qualified by Amazon!
The MG100 is our compact, battery-operated, and highly versatile gateway platform that gets sensor data from local Bluetooth LE devices up to the cloud through LTE-M or NB-IoT. It's easy to use, easy to program via an integrated Cortex M4F controller, and lasts for months or years on a single battery charge. Our investments in the MG100 bring certainty for our end customers in terms of a successful IoT deployment, with full regulatory approvals, network certifications, and End Device carrier approvals.
Our line of wireless modules, packaged IoT products, and more are designed to help our customers develop their way, and our partnerships and supported software platforms are a testament to this. Our silver membership with the Zephyr project extends to Zephyr support on the MG100. Our partnership with Memfault brings remote debugging tools to the MG100 platform. And our support of multiple cloud partners means customers can bring their data to the cloud with minimal effort and start building actionable intelligence from remote sensor data.
Amazon AWS is the world's most popular platform for IoT devices, and our AWS Qualified Device Listing is the latest in our efforts to bring our development efforts directly to the customer. The MG100 is now listed in the AWS Partner Device Catalog, as a validation of the MG100's compatibility and suitability for use on AWS IoT Core.
In a world of so many choices for wireless hardware, the AWS Qualified Device status is an assurance to customers that the MG100 meets the software and hardware requirements for AWS IoT Core operability and is ready off-the-shelf for IoT applications.
To learn more about the Sentrius™ MG100, visit the MG100 product page on our website: