Now Available: Sterling™-LWB+ M.2
An M.2-2230 version joins the Sterling-LWB+ family, powered by the AIROC™ CYW43439 from Infineon Technologies. This addition provides an easy evaluation option for processor EVKs.
Published on March 20, 2023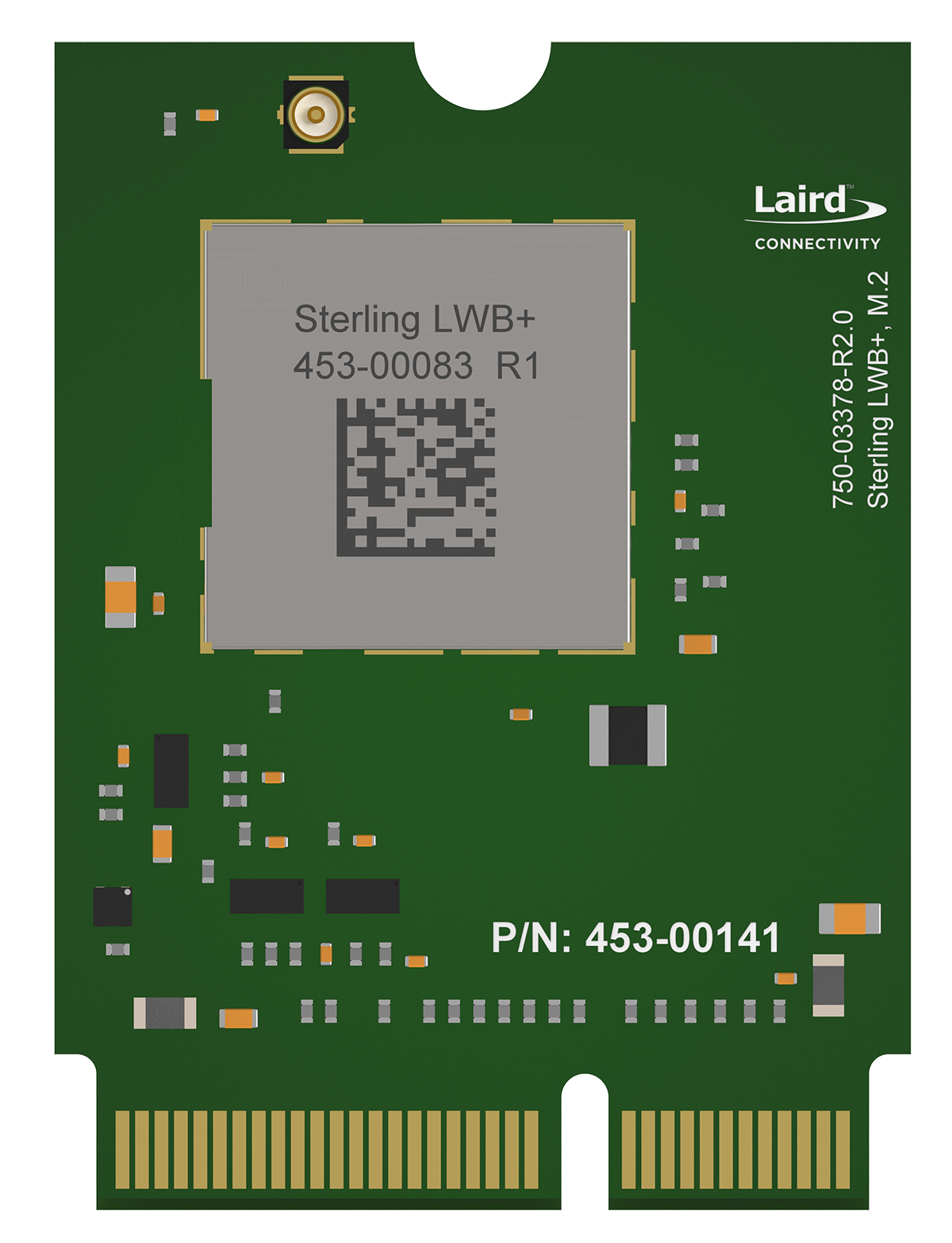 We are pleased to announce that an M.2-2230 Key E version of the Sterliing-LWB+ is now in stock and ready for your application! The M.2 gives customers more flexibility and provides an easy evaluation option for processor EVKs. Powered by the AIROC™ CYW43439 SoC from Infineon Technologies, Sterling-LWB+ modules are designed for IoT from the start: fully certified, easy to integrate, industrial temperature rated, and the fastest route to market for wireless IoT applications. This module series has a rich feature-set including Wi-Fi 4 and dual-mode Bluetooth 5.2.

Key features and benefits include:
802.11b/g/n WiFi
Bluetooth 5.2
Multiple modules versions available: system-in-package (SIP), M.2-2230, two certified module versions (supporting either an on-board chip antenna or an MHF connector for an external antenna)
WPA3 security
Industrial operating temperature range
Linux, Android, and ROTS support
Global certifications/registrations
Visit the product page for more information.