Now Available: RS1xx Open/Closed Multi-Sensor
Published on May 28, 2020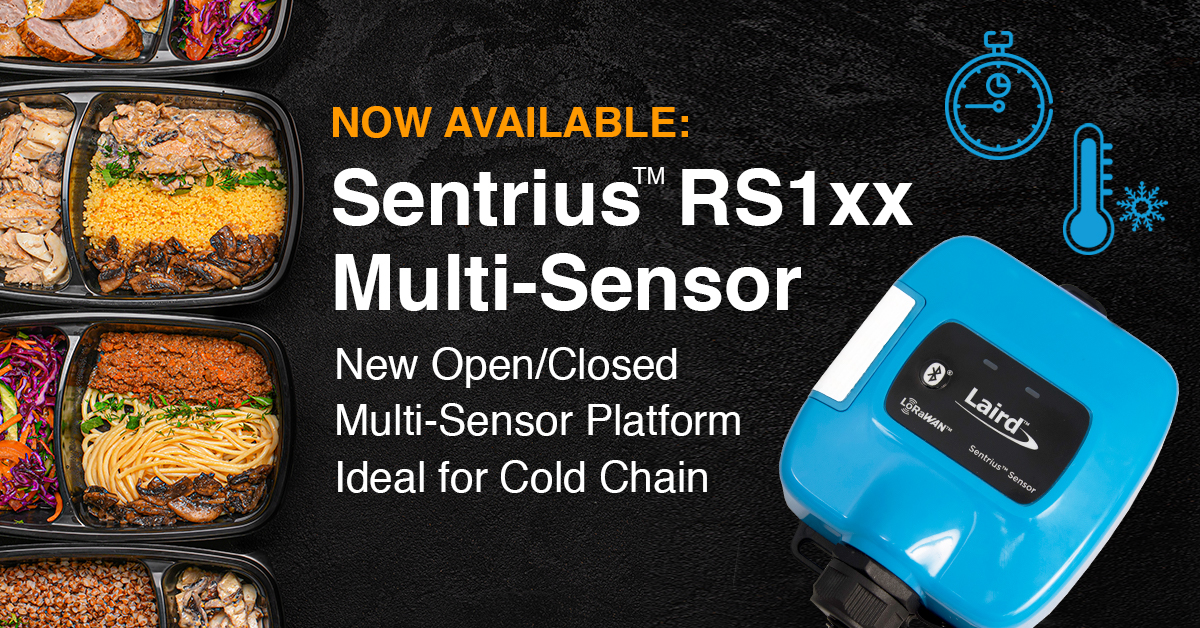 New Open/Closed Multi-Sensor Platform Ideal for Cold Chain Monitoring
The Sentrius RS1xx Multi-Sensor is an external open/closed and integrated temperature and humidity sensor. Battery powered, this long-range sensor platform leverages the benefits of LoRaWAN and Bluetooth Low Energy connectivity. 
Detect and Report the Open/Closed State of a Door
In addition to an integrated temperature and humidity sensor, the new RS1xx Multi-Sensor includes an external IP-rated magnet and reed switch which is ideal for detecting and reporting the open/closed state of a door. This feature, combined with temperature and humidity sensing, is useful in applications such as: 
Cold chain management and food safety 
Agricultural humidity and environmental monitoring 
Industrial heating and cooling 
Any application monitoring open/closed status 
Visit the RS1xx product page to access technical resources and links to buy directly from our distribution partners.