Now Available: BL653µ Series of Bluetooth 5.1 + 802.15.4 + NFC Modules
Published on January 18, 2021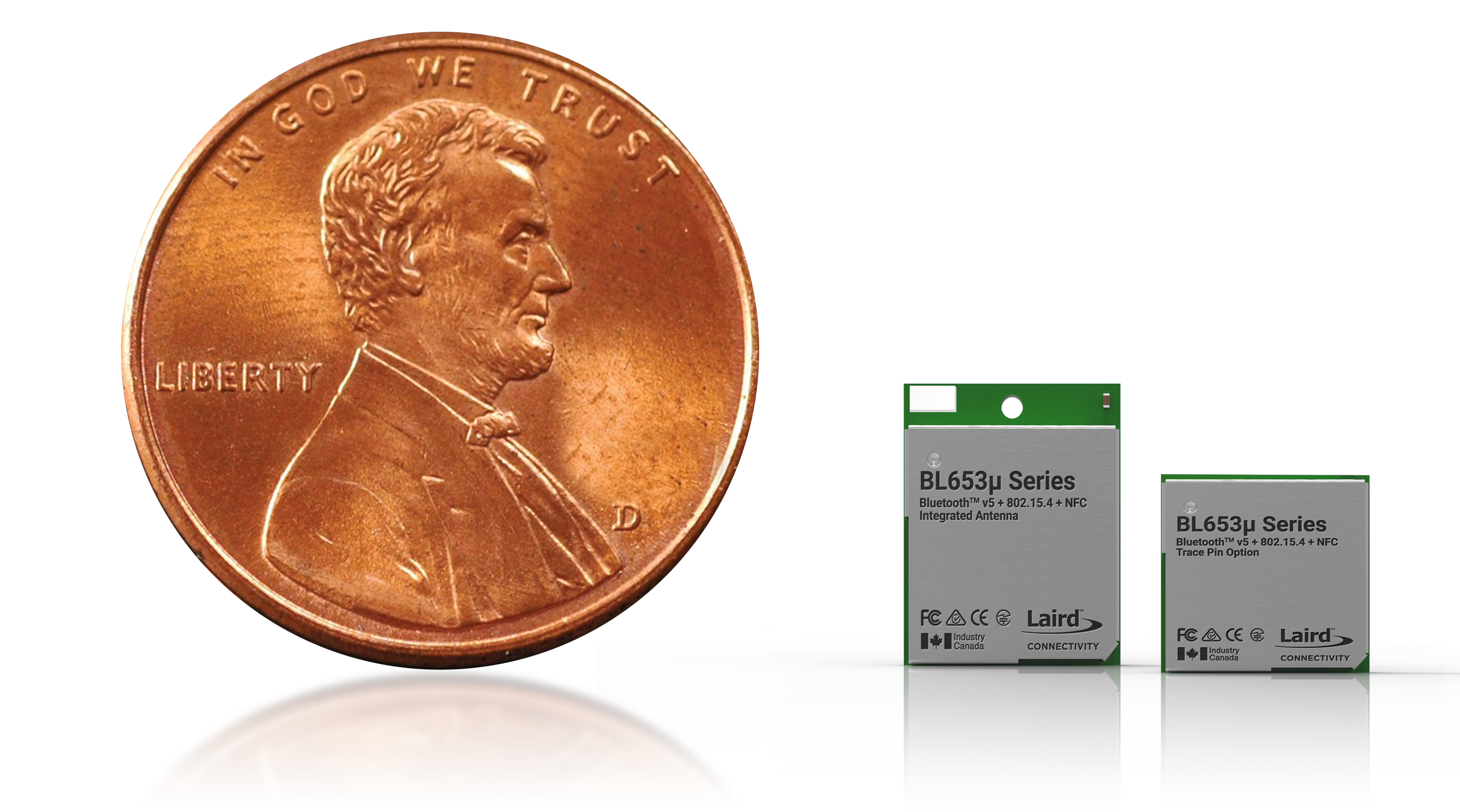 Reliable Bluetooth Connectivity for IoT at a Fraction of the Size
The BL653µ miniature modules from Laird Connectivity deliver Bluetooth 5.1 connectivity to the harshest environments at a fraction of the footprint (as small as 6.3 x 5.6mm). Powered by the Nordic Semiconductor nRF52833 WLCSP silicon, the BL653µ is the future of wireless IoT connectivity. Leverage longer range, multi-wireless capabilities, and extended temperature range up to 105°C.
Stand-out features include:
Ultra-small footprint

Integrated Antenna (6.3 mm x 8.6 mm x 1.6 mm)
Trace Pad Option (6.3 mm x 5.6 mm x 1.6mm)

Bluetooth 5.1 direction finding (AoA/AoD)
Cortex M4F (512k Flash/128k RAM)
Long-range (Coded PHY) & 2MPHY support
Enhanced operating temperature (up to 105°C)
NFC and 802.15.4 (Thread and Zigbee) support
Multiple programming options – Nordic SDK, Zephyr, smartBASIC, and AT command set
Visit the product page for detailed product information, documentation, and links to buy directly from our distribution partners.