Now Available: BL653 Bluetooth 5.1 Module Series
Published on June 4, 2020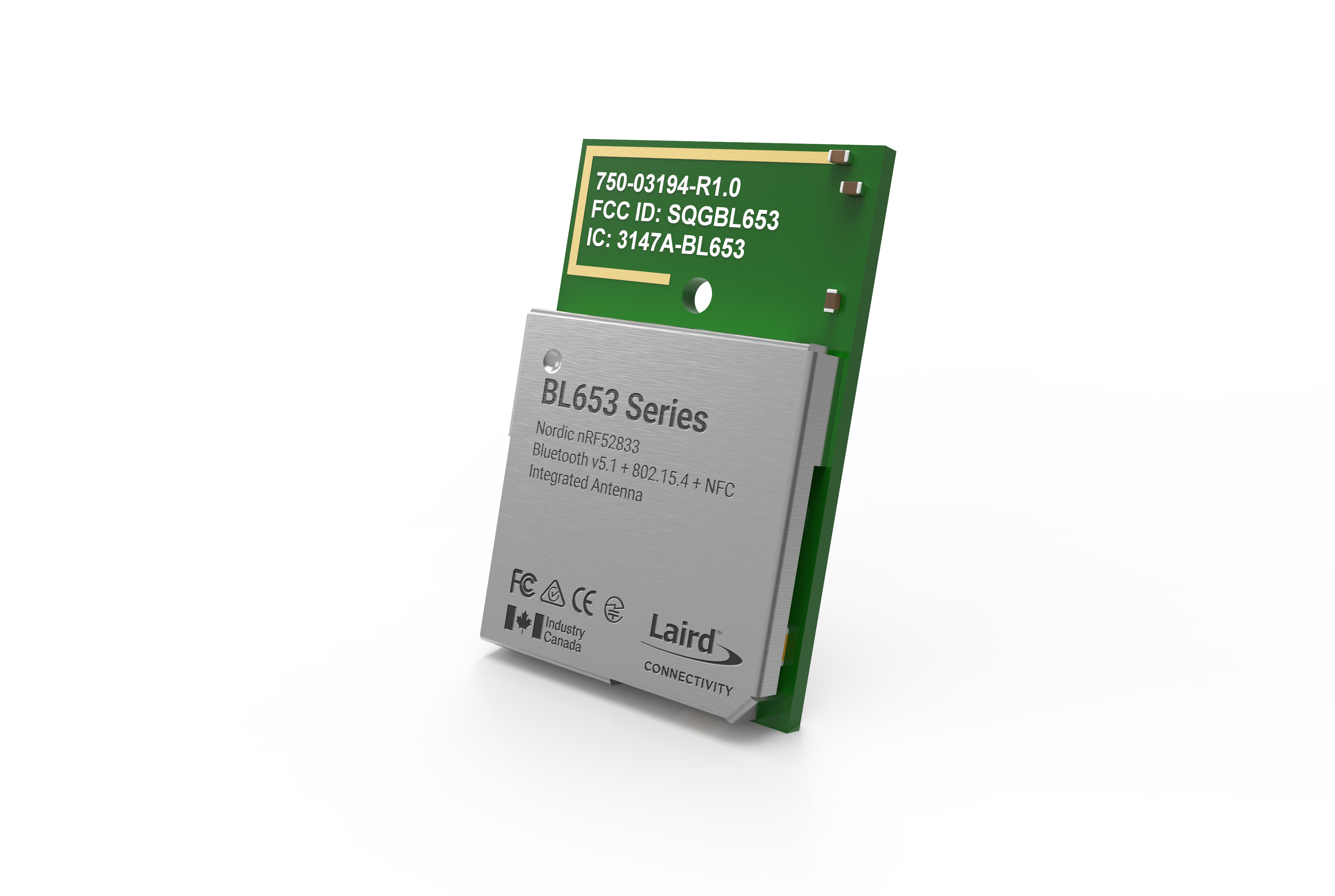 Longer range, extended temperature range, and multi-wireless capabilities bring the latest low-power connectivity to the harshest RF environments
The BL653 Series of modules is now in stock and ready for harsh IoT environments. Powered by the Nordic Semiconductor nRF52833 silicon, the BL653 is a small form factor multi-wireless module that delivers Bluetooth 5.1 connectivity, longer range, multi-wireless capabilities, and an extended temperature range up to 105°C. These benefits make it ideal for harsh industrial IoT environments.
Stand out features include: 
Bluetooth 5.1 direction finding (AoA/AoD)

Cortex M4F (512k Flash/128k RAM)

Long-range (Coded PHY) and 2MPHY support

Enhanced operating temperature (up to 105°C)

NFC and 802.15.4 (Thread and Zigbee) support

Multiple programming options – Nordic SDK, Zephyr,

smart

BASIC, and AT command set
Visit the BL653 product page for technical information, documentation, and links to buy directly from our distribution partners.