Now Available: 5G CFD MIMO DAS Antenna Series
Published on September 30, 2021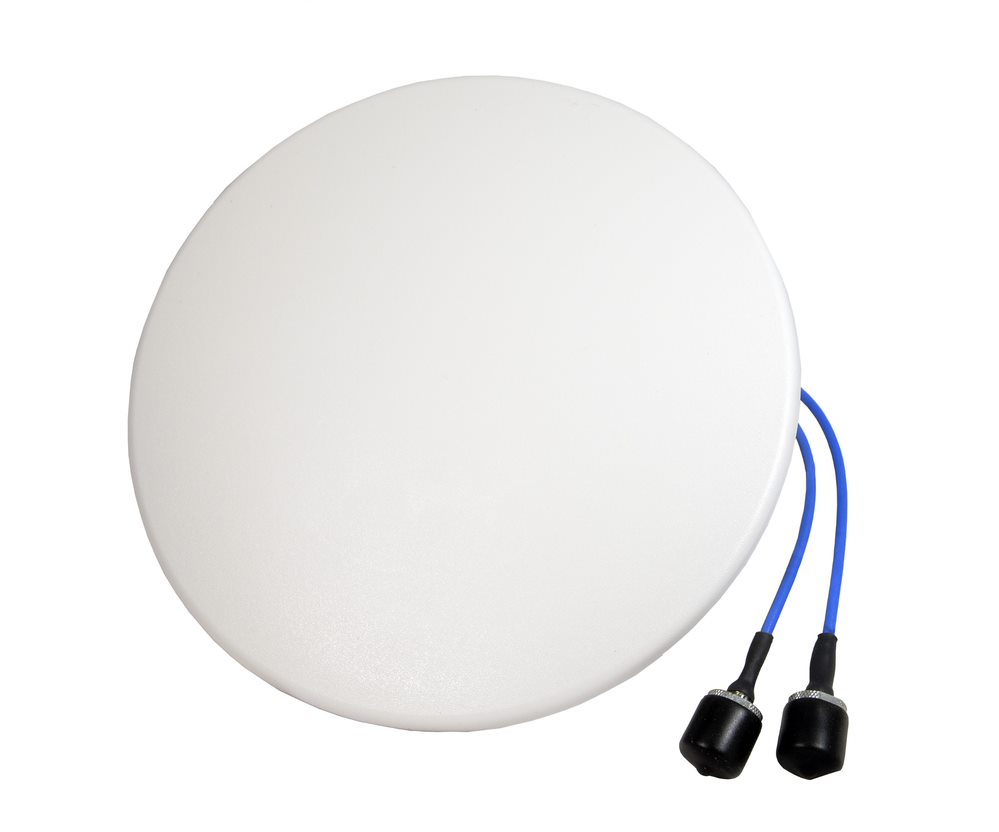 Ultra Low-Profile Ceiling Mount 5G Antennas for Distributed Antenna Systems (DAS)
We are pleased to announce that the new CFD 5G two-port MIMO DAS antennas series is now available. This the latest addition to Laird Connectivity's extensive DAS antenna portfolio and extends the existing CFD coverage to include 5G frequencies.
5G CFD series antennas support 698-960, 1350-1550, 1690-4200 and 5150-7125 MHz in an ultra low-profile format that is discrete, unobtrusive and services more of the available 5G frequency bands from a single antenna.
The antennas are PIM rated up to 4200 MHz with an impressive -162 dBc value. VSWR performance is also improved, over previous CFD models, with <1.7:1 up to 4200 MHz.
Key features and benefits include:
Full coverage – Wide frequency coverage 698-7125 MHz
Performance – VSWR ratings of <1.7:1 up to 4200 MHz
Low PIM –Rated to 4200 MHZ with an impressive -162 dBc
MIMO – Two-port MIMO for multipath mitigation
Versatile –Mounting options for ceiling tile or hard ceilings
Quality – Designed and built to exacting specifications
Peace of mind – Backed by our five-year warranty
Visit the 5G CFD product page for more information and to buy from our distribution partners: 5G CFD product page
To view our existing 4G CFD products (698-400 MHz): 4G CFD product page