Nigel Major Speaking at Mobile World Congress 2015
Published on March 5, 2015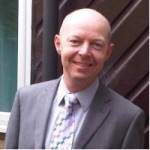 Learn how to stay protected and connected with Laird at Mobile World Congress 2015. Discover valuable advice for you and your systems during a power hour featuring Nigel Major, Laird's Chief Strategy & Technology Officer.
The technology industry has experienced various revolutions and now is the time to learn the details with a highly experienced industry leader. There is an avid demand for significantly smaller electronics and reliable connectivity amongst devices, which has brought upon challenges to the industry.
Implementing 115 years of industry perspective, this power hour will focus on lessons learnt from previous revolutions, as well as emphasizing solutions that are producing some of the most influential products for today and the future.
Nigel will be speaking today at 10:00am in Theatre B - Hall 8, so make sure to join in on this informative opportunity!