New Enhanced Sterling-EWB, Now with an AT Command Set
Published on March 18, 2021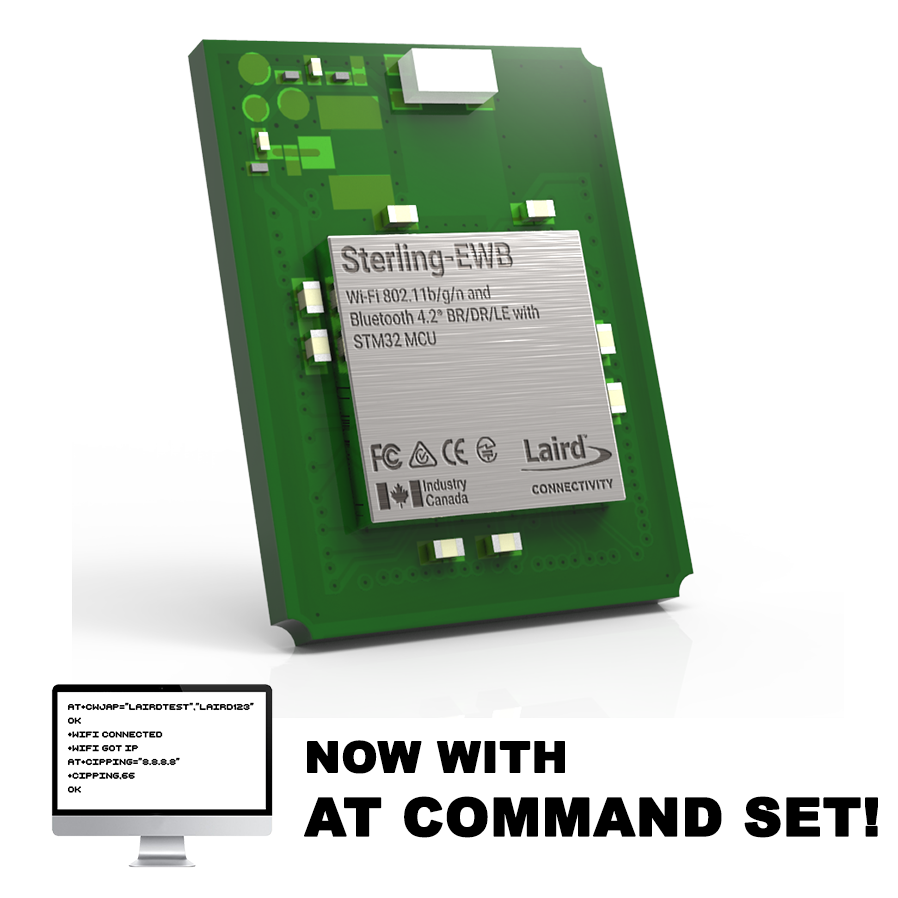 The Sterling-EWB is now equipped with an AT Command set. 
With new AT command set firmware implementation, the Sterling-EWB makes it easier than ever to deploy intelligent IoT solutions. 
The Sterling-EWB is an intelligent wireless module that combines Wi-Fi and Bluetooth with a robust MCU, providing customers with IoT design flexibility. It provides a simple, secure, and reliable way to gather sensor data and wirelessly send it to cloud services like Amazon Web Services (AWS).
Now equipped with an AT command set, the Sterling-EWB offers unmatched flexibility for IoT applications. The new AT command set firmware implementation is ideal for customers who prefer a simplified, easy-to-use approach over C code development using WICED SDK.
Stand-out features include:
Power-conscious battery management that enables deployment in remote battery powered devices
A variety of electrical interfaces for sensors including SPI, QSPI, USART, PCM, ADC, I2C, I2S, GPIO, and JTAG
Software flexibility - Use Infineon's WICED SDK or AT Command Set option
Three package styles including a SiP module, PCB module with onboard chip antenna, or PCB module with u.FL connector
Visit the product page for detailed product information, documentation, and links to buy directly from our distribution partners: lairdconnect.com/sterling-ewb