Lessons on Designing a Wireless Medical Device
Published on March 17, 2015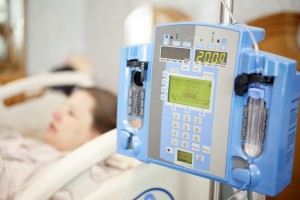 The new Laird whitepaper, "The Unique Wireless Medical Device Requirement for Healthcare", covers everything you need to know on designing wireless technology into your medical device.
Understanding the unique requirements to ensure success of WLAN deployed solutions in medical devices is an important factor. Otherwise, costs in areas such as performance, potential regulatory recalls, and product re-design become possible risks. The white paper provides insight on the requirements needed for wireless medical devices to properly perform in mobile and secure environments. It also defines the costs incurred and saved through the proper selection of embedded WLAN modules.
"The Unique Wireless Medical Device Requirement for Healthcare" guides readers through:
Considerations for Developing a Wireless Medical Device

Technical Requirements

Business Requirements such as Current and On-Going Technical Support

The Radio Provider and What to Look for in the Embedded Module Design

The Risk of Cost vs. Proven Performance

Certifications and Overall Cost of Ownership
Having over 30 years of experience in the medical device space and 15 years of experience in the wireless device market has allowed the author, David Hoglund, to share his expertise on the distinct requirements for medical devices while aligning them with challenges faced on a routine basis. A reputable consultant, writer, speaker, and professional designer, he is the founder and principal of Integra Systems. David has also been the SME and design consultant for various global medical device companies including healthcare organizations and architectural firms.
This white paper, released last week on  March 10, 2015, has quickly become Laird's most popular white paper to date. Be sure to find out what everyone else is learning on this hot topic and more!
Download the white paper here.