Laird to Participate in IncisorTV Roundtable
Published on December 22, 2014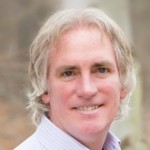 Ron Seide, Senior VP and GM of Laird's CPBU
Ron Seide, Senior Vice President and General Manager of Laird's Connectivity Products Business Unit or Embedded Wireless Solutions, is invited to speak on the Internet of Things (IoT) at the annual IncisorTV Roundtable. The theme for the 2015 roundtable is "Innovation and connectivity in the Internet of Things" and will be held alongside the Consumer Electronics Show (CES) in Las Vegas on Wednesday, January 7, 2015. Ron will also be joined by several other key players within IoT including IHS, EnOcean Alliance, Frontline, Thread Group, Itron, NextGen, and IDG Connect.
Ron will be focusing on Bluetooth technology in IoT. "By any measure, Bluetooth is a wildly successful technology gaining broad market acceptance as the predominant personal area wireless connection", said Ron Seide. "Bluetooth Low Energy promises similar ubiquity for short range, low-power wireless connectivity, but the success of these technologies is only a prelude to an entirely new set of applications—collectively the Internet of Things (IoT)."
"In this upcoming new era, Bluetooth and Bluetooth Low Energy will no longer merely be a link between devices like a smart phone and a headset or tablet and fitness tracker. With IoT, Bluetooth and Bluetooth Low Energy devices must join an IP network, providing connectivity to a virtually limitless number of devices."
With this unprecedented device connectivity will come insights and efficiency that no one can yet imagine. Just the same, there will be problems the outlines of which are only starting to take shape, such as:
Connecting both new and legacy devices from an array of vendors working to sometimes opposing standards
Authenticating small, power-constrained devices and encrypting their traffic presents security challenges yet to be resolved.
Connecting Bluetooth and Bluetooth Low Energy devices to IP networks over other wireless transports like Wi-Fi and LTE will require new approaches.
Making information from the deluge of data resulting from the IoT will call for a more distributed computing model.
View the clip below to learn more about the key topics Ron will be addressing during the IncisorTV roundtable:
Join us January 7, 2015 as Ron talks IoT and Bluetooth technology at this key event joining together industry experts in the IoT and connectivity sectors!