Laird Connectivity Provides the Replacement for Now-EOL Silicon Labs BGX220 Modules
Published on September 8, 2022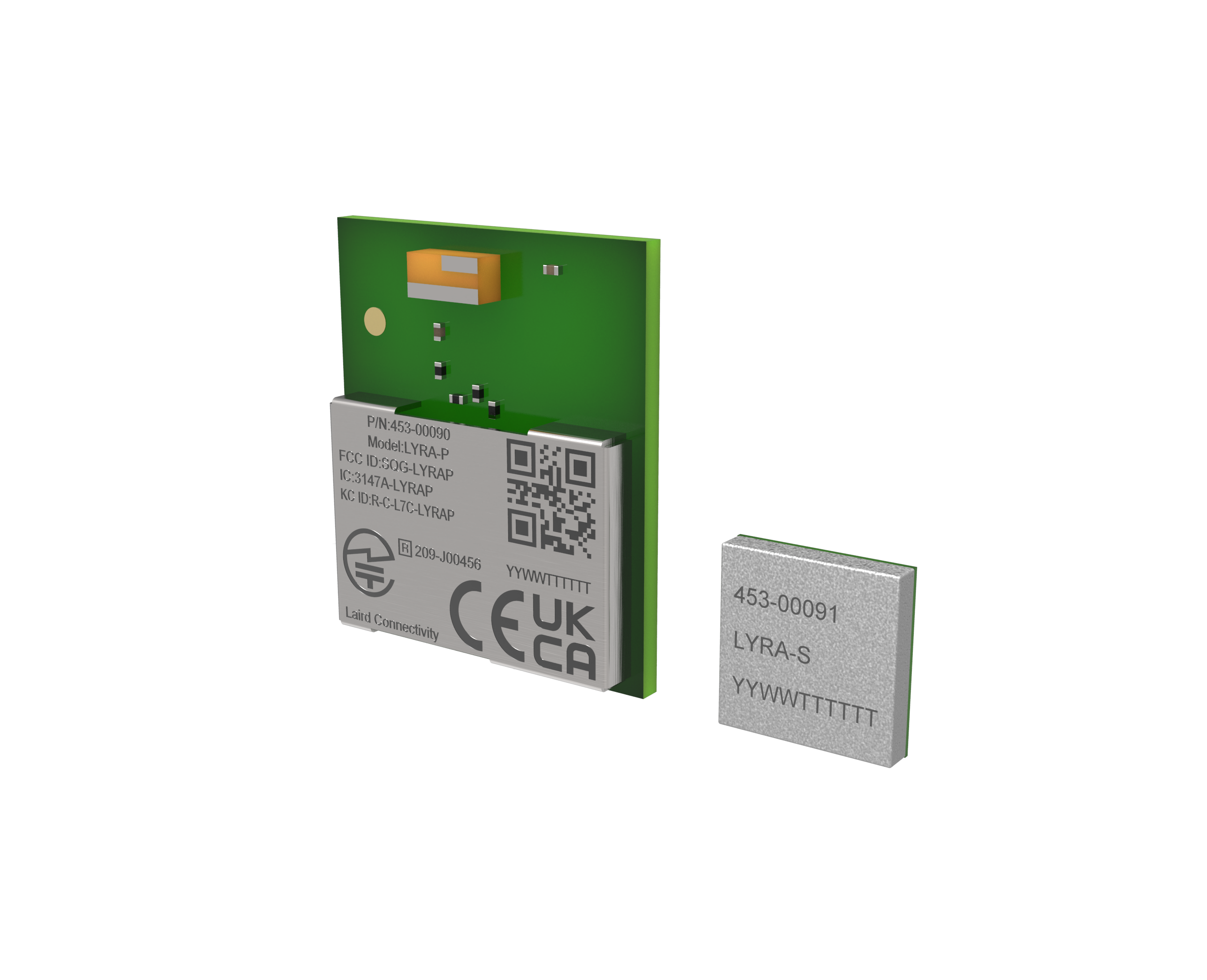 BGX220 Modules enter a Six-Month Last Time Buy Window
The BGX220 Wireless Xpress Modules from Silicon Labs, based on the EFR32BG22 SoC, are EOL with a last time buy date of March 6, 2023. This comes via the End Of Life (EOL) notification from Silicon Labs for the BGX220 (as well as for its predecessor, the BGX13).
The six-month window allows customers to request a last time order before the modules leave production. However, Laird Connectivity's Lyra P and Lyra S modules are specifically designed as a compatible replacement for the BGX220P and BGX220S modules. See our Lyra Series product page for a full list of orderable parts, as well our fully-featured Lyra Series development board.
Not only is the Lyra hardware now in production and fully available, but it provides existing Silicon Labs customers wide latitude in how to develop their applications going forward. It provides three programming options (firmware available on GitHub), which give existing BGX developers several routes forward for their designs:
Utilize the existing Wireless Xpress software (frozen at the current release) – Secure FOTA-capable firmware and Xpress command API for iOS/Android.

Develop in full C Code - Full software development with Silicon Labs SDK and toolchain. Use Simplicity Studio IDE for full functionality of Silicon Labs hardware and software.

NEW: AT Command Set - Fully featured and extensible, our AT Command Set implementation is the simplest route for ongoing development with all key Wireless Xpress features plus additional feature extensions, proven with our other modules over the last 5 years.
Additionally, the Lyra Series serve as an upgrade path for customers whose designs include Silicon Labs' BGX13 modules. The predecessor to the BGX220, the BGX13 series (also EOL status) is not pin compatible with the Lyra Series and require a board redesign to migrate. But Laird Connectivity's modules are easy to develop with, and dramatically simplify a redesign. We provide multiple hardware and software options to minimize your risk in redesign. We also have a dedicated support team with decades of field application engineering experience to help bring your refreshed design to market.
Laird Connectivity – A Wireless Design Partner with Global Support
Laird Connectivity is a fully-capable team with extensive in-house expertise in wireless hardware design, prototyping, mobile and cloud app development, and much more. We provide technical and application support for ALL of our available Lyra firmware options, including those for existing Silicon Labs customers. And we're continually developing our AT Command Set, providing evolving extensibility for new features and customer requests.
We also provide a wide range of internal antennas that are uniquely suited for mounting inside a customer's enclosure with optimal RF performance. There are many pre-certified for all of Lyra S's supported regions (FCC, EU, UKCA, ISED, MIC, KC). These include parts from our NanoBlue, FlexPIFA, and mFlexPIFA series of internal antennas. Certified antennas are listed on our Lyra Series product page.
Laird Connectivity provides extensive documentation for the Lyra P and Lyra S modules, including our comprehensive Bluetooth Xpress (BGX) Migration Guide, which covers how to develop your existing Bluetooth Xpress designs on the Lyra Series modules.
Whatever your design problem, Laird Connectivity has the full-service support available to get your product to market. Antennas, Engineering and Certification services, RF testing, software development, material design are just a few of those capabilities. We also provide free schematic reviews for customers migrating from Silicon Labs BGX220 and BGX13 modules to our Lyra series. We have the full in-house expertise to help with your full product development cycle, and to help support your designs for years to come.
Visit us at lairdconnect.com to see our wide range of product offerings and services. For full details on the Lyra Series including specifications, technical drawings, documentation, orderable parts, and much more, visit our website at www.lairdconnect.com/lyra-series.