Laird Connectivity Named 2022 Top Software and Technology Provider by Food Logistics
Our work with Zenput on their temperature monitoring solution put us in company with providers that help power through the world's food safety challenges.
Published on December 14, 2022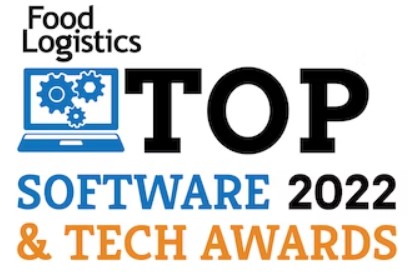 Helping Bring Visibility to Cold Storage – Laird Connectivity and Zenput
Food Logistics, the only publication dedicated to the cold food and beverage sector, has named its 2022 list of the best software and tech providers in the industry. Their magazine, which reaches 26,000 supply chain executives in food and beverage, as well as in logistics, composes this annual list of the providers that help create and drive innovations in the industry in fields like supply chain visibility and management, predictive/prescriptive analytics, mobile technologies, systems integrations, and more. Their list highlights companies whose technological solutions offer end-to-end management of the cold food supply chain, creating better outcomes, more actionable data, less waste, and more.
This year, Laird Connectivity was selected for our collaboration with Zenput in their temperature monitoring solution, which you can read about here. Zenput is an operations execution platform that struggled with bringing the right hardware to the table. Previous vendors' offerings presented inconsistent connectivity and proprietary technologies that amounted to a black box and created supply chain bottlenecks that limited scale-up for their customers.
Zenput selected Laird Connectivity's line of Sentrius™ RG1xx gateways and RS1xx sensors to add to their line of supported IoT hardware. The Sentrius sensors and gateways use LoRaWAN as their main connectivity interface. LoRaWAN, a standards-based protocol, allows communication over very long ranges and performs particularly well in Zenput's customers' target environments. The RG1xx and RS1xx are open, fully-configurable devices that run on a Linux subsystem and present a truly useful development platform. Moreover, the interoperability of LoRaWAN-compliant devices gave Zenput's customers flexibility to mix and match devices in the face of supply challenges.
Laird Connectivity's solutions leverage the Semtech SX1272 LoRa long range, ultra-low power wireless chipset. This solution transmits information reliably in harsh environments, yet its architecture is easy to install and simple to maintain. Built on a LoRaWAN-based network, Laird Connectivity's RS1xx and RG1xx have robust and secure connectivity to communicate data to the cloud over long distances.
To learn more, see the complete list of 2022 Top Software & Tech Providers from Food Logistics. Learn more about how Laird Connectivity served as an ideal design partner in our Zenput case study.
For more on our Sentrius sensors and gateways, visit our website:
https://www.lairdconnect.com/rg1xx-series