Laird Connectivity and Wirepas: Making Mesh Networks Dead Easy
Wirepas offers "very very good IoT" in the form of incredibly comprehensive mesh networking and all that comes with it. Combined with our rigorously designed hardware, it's a perfect match.
Published on September 21, 2023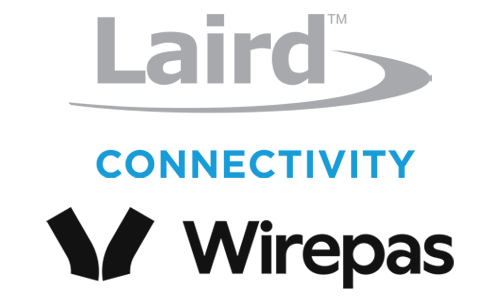 More Than Just Connectivity: Creating Explosive Growth in IoT
What does it take to make great Industrial IoT accessible for everyone? It's about more than just adding connectivity to devices and scooping up data. It's about empowering businesses to design easily and scale rapidly without hitting every speed bump along the way. Great IoT should be easy to develop, test, and deploy, easy to service and update in the field, and it should be optimized to challenging, dense environments.
This is just part of what Wirepas means when they refer to Wirepas Mesh as very, very good IoT. Wirepas enables massive IoT mesh networks with as many as hundreds of thousands of devices, always finding a way to keep them connected via a decentralized architecture.
Laird Connectivity's partnership with Wirepas matches our unique strengths as a wireless partner and module provider with a best-in-class mesh network architecture. By supporting Wirepas on many of our Bluetooth Low Energy (LE) modules, we free up our customers to avoid the complexities of wireless integration and just focus on the applications that create value in application areas like predictive maintenance, industrial automation, warehousing, and asset tracking.
What Makes Wirepas Unique?
Wirepas offers a mesh network technology that accounts for the problems that everyone encounters when trying to scale IoT applications. At the center of all of this is a decentralized network technology: each device in a Wirepas Mesh has the intelligence and information available to make decisions at the local level about how to operate and maintain the network. At the fringes of the network or in places where signal struggles, devices can self-organize and promote other nodes to serve as the hub or router for nearby devices. This gives the network a self-healing, self-correcting architecture that is uniquely extensible for large volumes of devices. Acknowledgement from hop to hop maintains the integrity of the data across the network, no matter how it organizes itself.
Additionally, the actual wireless activity itself is optimized for better connectivity when device density is high. Using a high radio data rate minimizes the time on air for each transmission, limiting collisions and keeping the RF space clean. Transmit power is automatically adjusted locally to keep the spectrum as open as possible. And local peer-to-peer channel selection allows the devices to use the information available to them in order to make the best choice of what channels will limit collisions as well.
Importantly, many of these features directly contribute to a reduced power consumption across the entire network. This too is adjustable, though, and a network can be optimized for higher performance and higher throughput, for lower power consumption and longer battery life, or even a mixed mode where the network can be composed of low energy nodes AND high performance nodes.
Beyond this, the full Wirepas Connectivity Suite offers the end-to-end functionality and services OEMs need from a wireless technology. Everything from remote software updates, device provisioning and monitoring, device security, and complete open-source APIs to integrate your data to backend cloud services. The Wirepas Connectivity Suite demonstrates how complete and thorough the Wirepas approach is, designed to be reliable, scalable, serviceable, and smart to the core.
Wirepas-Ready Development Kits from Laird Connectivity
There are many ways we add value for our customers, informed by our decades in wireless. We offer global support, flexible software development options, and integration made easier by our wireless design and testing expertise. Partnering with Wirepas is a natural fit that extends our hardware into a new range of software capability and gives customers a trustworthy, reliable mesh platform out of the box.
Our module hardware offerings are designed to give our customers an accelerated path to market that controls for and reduces some of the most challenging risks in product design. It starts with expertise in hardware design, is extended through design verification and testing, and continues through regulatory certification testing and modular approvals to ensure OEMs clear regulatory approval in their final designs. Our hardware offerings save our customers countless hours both in integration and final approval for deployments around the world.
We currently support Wirepas Mesh 2.4 GHz on our Nordic Semiconductor-based BL652, BL653, BL653µ, and BL654 Bluetooth modules, as well as our Silicon Labs-based Lyra Series (and soon, the Lyra 24 Series). The standard modules require specific configuration and pre-programming to connect to the Wirepas Massive Mesh Network. Learn more about these custom parts and how to receive a DVK for development at https:/lairdconnect.com/partners/technology/wirepas.