Laird Acquires LS Research
Published on December 16, 2015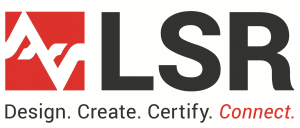 Recently, Laird acquired LS Research, a leader in wireless product design and development. Based in Cedarburg, Wisconsin, LSR offers embedded Radio Frequency (RF) products and services that simplify wireless and accelerate development for its customers. Its operations are split into three key areas:
RF design services to enable the Enterprise Internet of Things (EIoT) connectivity applications
RF products including certified wireless modules and antennas
Electro-Magnetic Conductivity (EMC) testing to international certification standards.
In addition, it provides Near Field, Local Area and Wide Area products and services to enable wireless connectivity and EIoT capabilities into the commercial and light industrial markets.
LSR is a complementary fit with Laird's existing M2M business. This acquisition adds new capabilities in embedded wireless solutions and services to Laird, providing our customers with access to new services, capabilities and products that enable and further unlock the potential of the EIoT.
Integrating Laird's existing capabilities in embedded wireless technology with those of LSR will realize the benefits and opportunities of our combined technology, products, services and routes to market. The skills of our new people will add strength to our existing engineering, sales and leadership teams, together, enabling us to:
 Increase our combined offering into the light industrial and commercial sectors
Expand our capabilities and scope of supply by adding new services in the form of EMC testing facilities and upstream wireless connectivity design capabilities that enable EIoT ecosystems
Further drive our differentiation principles of innovation, reliable fulfillment and speed by adding new (pre and post sales) services and products and reducing time to market for new products
Click here to learn more about LSR and don't forget to subscribe!